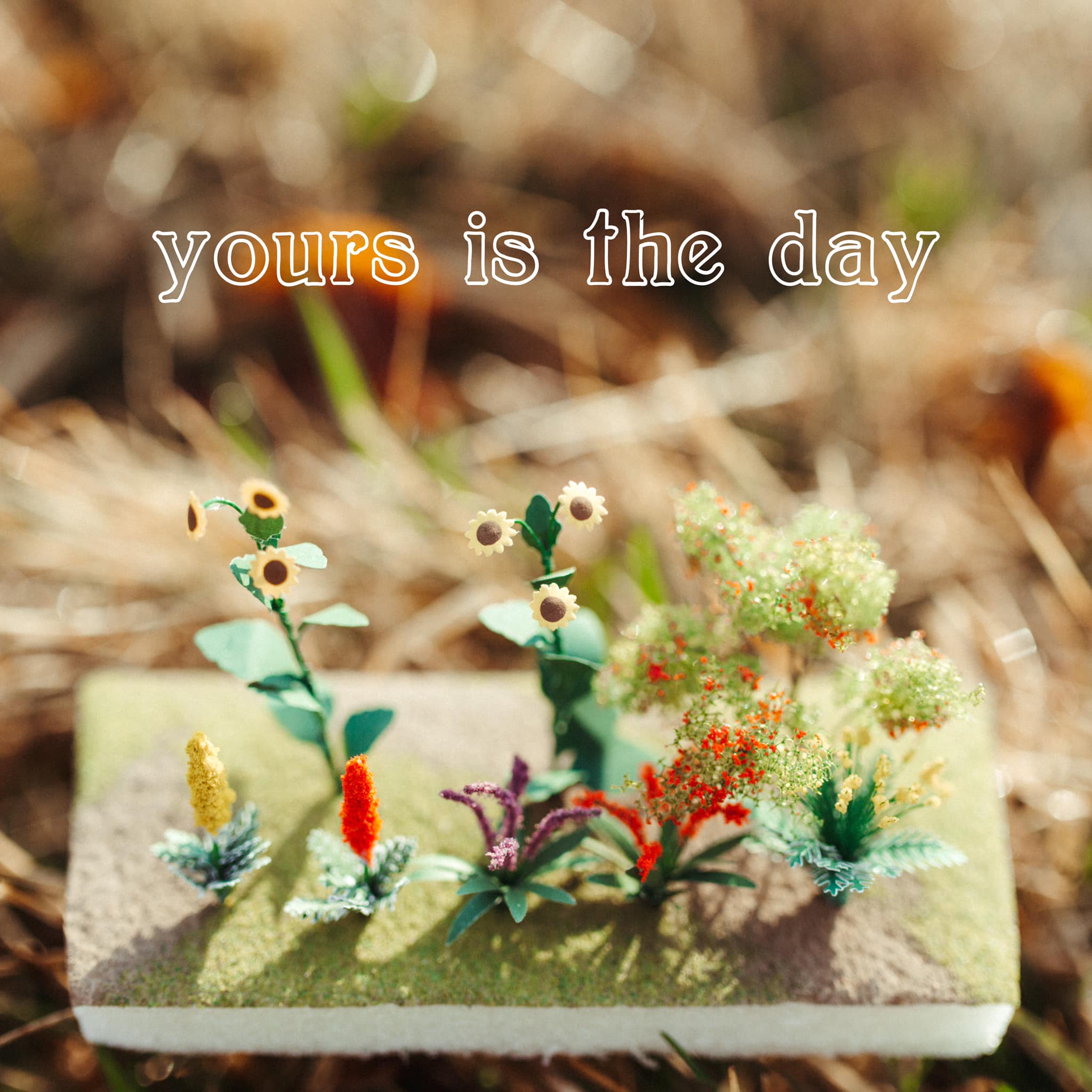 Rob Ray is the kind of artist that has the rare ability to instantly capture listeners' attention. Blending what could best be classified as a mix of Josh Garrels, John Mayer, and Macy Gray, Ray crafts punchy tracks with instant appeal. More practically, it's a soulful mix of R&B-tinged indie.
Yours Is The Day meets the biblical classification of "spiritual songs" in no time flat. This is an upbeat, fun EP with a bit of gospel bravado to keep the energy high throughout its 21-minute runtime. Ray's vocals soar over a variety of arrangements, from folk-like guitar to the backing programmed drums of  "Broken Things". This is an EP that glimmers with joy and confidence. As an added bonus, Ray leverages a bit of humor here to provide a slice-of-life experience and add a greater degree of humanity here.
Ray first came on my radar from fellow songwriter Wade Walker. And while the two artists share some common ground, each specializes in a different emotional dynamic. Walker's songs are a bit restrained and introspective; Ray's by contrast feel bombastic and celebratory.
But from the opening of "I Used to Think", with its keyboards and programmed beat, it's evident that Ray doesn't fit nicely into the singer-songwriter category. Ray's vocals are a highlight, immediately drawing comparison to Josh Garrels. He has a certain airiness, with his melodies floating carefully over the layers of instrumentation.
"Plaid and Stripes" changes pace slightly, with an "Under Pressure"-sounding palm muted guitar riff and references to passé fashion. If you're familiar with the Dulac song from Shrek, there's a line here with a similar setup: "I learned I would be okay and so I put on my shoes with skates / Rolling from class to class until the day that I fell on my knee." But under some of the outward absurdity of things as mundane as clothing patterns, there are reassuring reminders here that God's ways are not like ours.
"Have It Your Way" is Ray's tribute to America's greatest burger chain. Well, it is about a King. It's a song about surrender in light of considering Who God is. The groove here is incredible, with reverb-laced guitar doing a decent bit of the rhythmic heavy-lifting. Add in some claps and the end result feels reminiscent of the 90s.
I wouldn't fault you if you weren't expecting rap on this album. But behold, "Broken Things" sees A.J. Robinson spit some bars over arpeggiated guitar and an electronic beat. It's unexpected, certainly, but it works so well. In fact, it's one of my favorite tracks. It reminds me a bit of Beautiful Eulogy to some degree and certainly sidesteps the instrumental clichés of most modern rap. Ray's parts here are great, too. I'd love to hear this concept developed a bit more as it's easy to envision a full collaboration EP.
"The Garden" is perhaps the happiest song about the fall I've come across – granted this is juxtaposed the forthcoming new Eden. Lyrics give us a picture of the new heavens and new earth under beachy instrumentation. The end image is one truly of peace and relaxation in a world perfectly redeemed.
"Never Fails" closes the EP. It's a piano-heavy track, gospel-tinged, triumphant. It's a declaration of God's promises and His work in redeeming us. This was my first song I heard from the EP (released as a single) and it set the bar high. Here, in its place as the closing track, it reiterates the truths found across the EP. We may not understand why God pursues any of us, but we can rest that He is the one accomplishing His purposes through us.
I cannot overstate how strong this collection is. Ray's music is still criminally undiscovered, and I can only hope this EP will change that. These are mature songs that offer a pastiche of sounds not typically found in Christian music. Yours Is The Day bridges the gap between worship album and rock record in a way that demeans neither end of the spectrum. The vocals alone are enough to seal the deal, but there's plenty more here to enjoy. This is certainly one of the most promising released in the Christian realm so far this year.