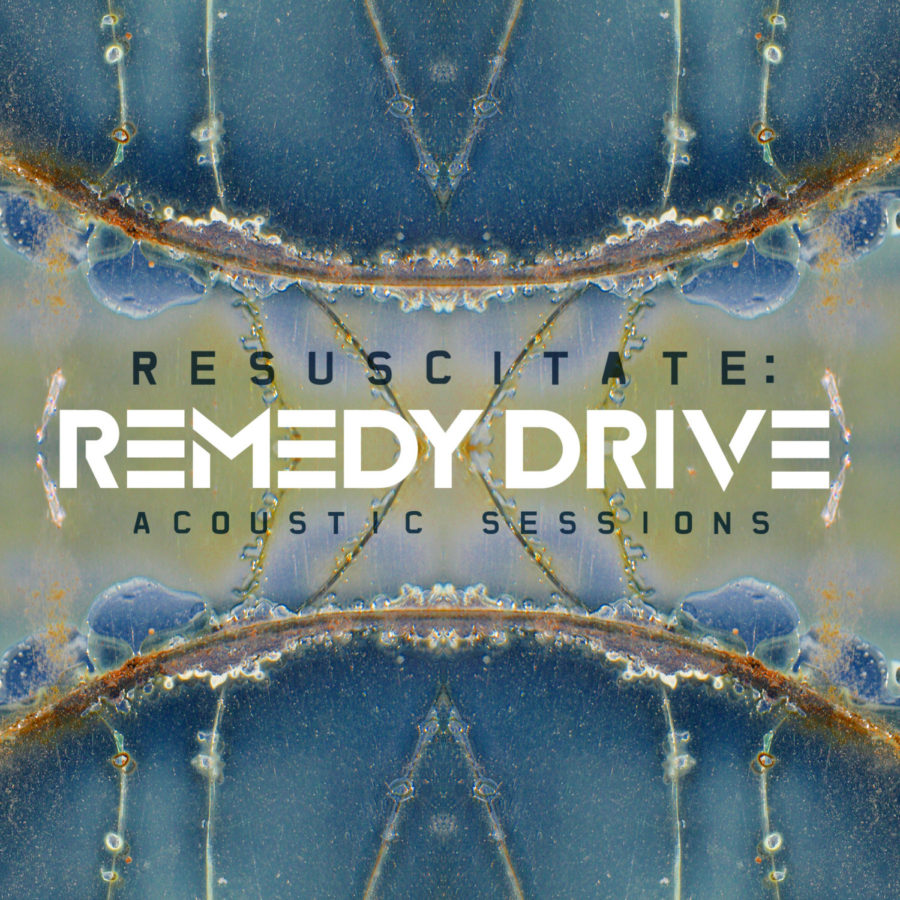 Artist: Remedy Drive
Title: The Acoustic Sessions
Label: Centricity Music
Release Date: 6/4/13
Reviewer: Jonathan Andre
Tracklisting:
Better than Life
Lost Cause
Resuscitate Me
God I Hope So
What Are We Waiting For
Don't Forget
Make It Bright
Crystal Sea
Glory
Hold On
On the back of releasing their 2012 album Resuscitate on Centricity Music, Remedy Drive have delivered a unique project full of acoustic riffs and light keyboard prominence to showcase an album that has become greatly successful throughout their career, since their switch from Word Records to Centricity, alongside the personnel change, an independent EP and their third studio album released in the first week of June 2013. While their 2012 album was their first full-length one in 4 years, their acoustic album is certain to be enjoyed by many Remedy Drive enthusiasts, even if you haven't listened to their studio album before (though it does help), or if you have just enjoyed acoustic pop music. With the songs on both Resuscitate and The Acoustic Sessions giving listeners Dave's infectious and enthusiastic vocals, there is a sense of maturity (lyrical and musical) comparing their latest album release compared to Daylight is Coming; with these four men creating an album full of hope, with those who listen hopefully proclaiming along with the band that '…Your love is better than life…' ('Better than Life'). While The Acoustic Sessions is a niche-recorded album, possibly only truly enjoyed by Remedy Drive enthusiasts as many listeners decide which albums to spend their money on (an acoustic album featuring all the songs from a previous album, or new material from another artist); David Zach's heartfelt songwriting process is immensely felt amidst the lightly acoustic guitar. Some songs are great renditions, while there are some times where I have enjoyed the original recording much better. Nevertheless, die-hard Remedy Drive fans will have no problem purchasing this album, or anyone who may really enjoy acoustic music.
Listening to these songs again in an acoustic framework can either work or not, with the result of Resuscitate: The Acoustic Sessions being somewhat a mixed bag. 'Better in Life', the highlight from the original album, is once again a standout on this acoustic album, with the band employing a light acoustic guitar, heavily prominent keyboard melody as we focus on the heartfelt lyrics of Dave declaring '…I need You, You keep…my heart beating…because Your love is better than life…' Sounding musically similar to the original (with just the instruments stripped down), the first song paves the theme of reminding ourselves that we need God in every waking moment. The passion in David's voice has not wavered even though the instruments are evoking a lighter tone and atmosphere, and many listeners could say that the vocals were transposed onto this recording from the original electric guitar infused track, and while it could be 50-50 as to whether they recorded vocals again for this song or they just took vocals from the 2012 single (the song sounds good for the thought to go either way); it does give us a refreshing and interesting look to see how the song would sound like had the band have recorded this album acoustically to begin with. 'Lost Cause' once again promotes a heavy piano presence with percussion and shakes, as we are given a song that reminds us that we're not lost causes, and that there is hope and redemption no matter what has occurred in life; while 'Hold On' boasts a mesmerising cello and slight reverb to show that my enjoyability of this album-ender was enhanced this time around as apposed to the original recording back in 2012. As I am reminded through David's words that '…when everything is broken, everything is gone; when there's nothing left to hold onto, You give me something better, more than just a feeling, You give me something real to hold on to…', I can stand tall and testify to the fact that as we hold onto God, He also holds onto us.
'Make It Bright' presents to us acoustic guitar riffs and enhanced vocals to make up for the lack of electric guitars as we hear a melody about us asking the Lord to create a spark and make it bright inside of us, and even though I give the band a big A for effort; the song fails to make a great impact on myself. Maybe because I thought it was too acoustic with the presence of a banjo that for me feels forced and not now I pictured the song to go; but rather this has shown me that I may not have been as much of a Remedy Drive fan as I once thought I was. Nevertheless, fans of the song and of acoustics will certainly enjoy 'Make It Bright'; and while I may have thought that the song wasn't as impacting our striking to me on the original 2012 recording, the themes of it still ring true for anyone who listens. Similarly with 'Glory', the lack of electric guitars and electronics hurt the song personally more than I think the band intended. A drastic contrast in versions (from very loud with electric guitars to very soft with only a hint of guitar), the positioning of the song between the heartfelt 'Crystal Sea' (that excels just as much acoustically as on the original recording) and 'Hold On' may have been a mistake. Despite this, the rest of the song's renditions are still great, from the Switchfoot vocally-inspired 'Resuscitate Me' with nice acoustic guitar riffs, to the ever hopeful and heartfelt 'God I Hope So', a song birthed after all of David Zach's three brothers left the band and the emotions that came from that situation. 'Don't Forget' infuses a folk-inspired sound full of acoustics, xylophones, and snare drums as this acoustic rendition is just as poignant and fun as the original. Having a Rend Collective-vibe to it (kinda reminds me of a song that they would do, a sequel to 'Praise Like Fireworks' if you like) David Zach and the rest of Remedy Drive ought to be commended for delivering an album destined to be one of my enjoyable acoustic albums this year alongside Casting Crowns' The Acoustic Sessions.
Overall: These 10 songs from Resuscitate redone acoustically to create a new album still with the same truths yet portrayed musically in a different way, is one that most probably will only be enjoyed if you liked the 2012 album from the band, or even the band themselves. Vocally reminding me at times like Jon Foreman from Switchfoot, and musically reminiscent of bands like Superchick and Kutless; these four men originating from Lincoln, Nebraska are able to infuse acoustics to create something equally as enjoyable as their original album. After a few years on hiatus, band member changes, as well as a switch in label, Remedy Drive have been able to carve both acoustic and electric infused recordings full of hope, encouragement, motivation and inspiration. Well done David Zach for such a compelling, emotional and memorable listening experience!
RIYL: Switchfoot, Superchick, Kutless, Building 429, Stellar Kart
Buy the Album: iTunes/Amazon mp3