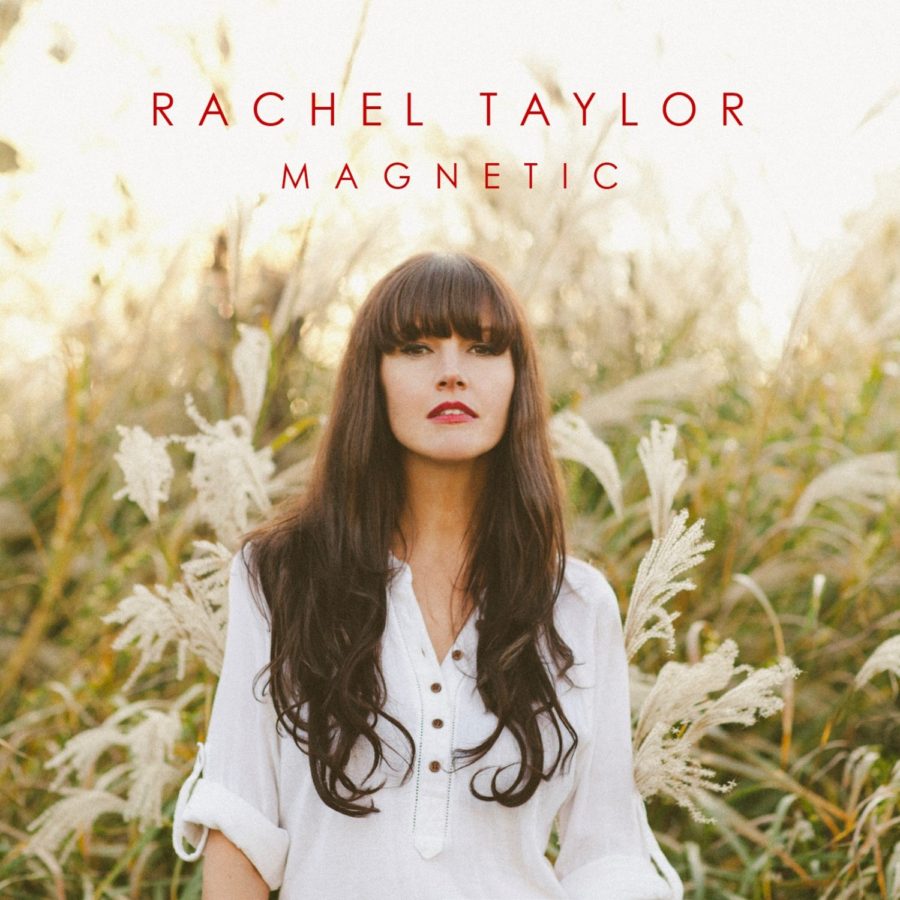 Artist: Rachel Taylor
Album: Magnetic
Label: Independent
Release Date: May 12th, 2015
Reviewer: Shawn H
Track Listing:
Following You Into The Light
Magnetic
Get Over You
Let You Be Mine
Might Get Sane
No Lies
Pull Me Down A Star
Felt Love Begin
No Getting Over Love
The Lights Are Dimming Slowly
Bio:
Fall in love with Rachel Taylor. Her voice is like a string of lullabies, both wrenching and warming your heart, as you sway back and forth to a sound reminiscent of Patsy Cline, Loretta Lynn, Iris Dement, and even Johnny Cash. Every note magnetic, her music is real, honest and vulnerable, leaving the audience wanting more.
Taylor's upcoming album "Magnetic" is due out in early 2015 (produced by Michael Pritzl of the Violet Burning). This new release featuring her soaring vocal style with hints of country and western giving way to an edgier alternative rock theme is a slight departure from the more simplistic styling's of her EP, "Heartbreak is for Everyone". Of the title "Magnetic" Taylor says, "To me magnetic is the back and forth of our life. Always drawn in one direction or the other, for better or worse, and our need to break some things, so we can experience fullness". Taylor's favorite song on the album, "Felt Love Begin", co-­written with Jim Trick, is an honest look at a relationship that has lost it's fire, but still has the desire to redeem what has been lost.
Originally from New England, her roots in music began in church. She was influenced and inspired by the country western music her grandfather would play, and now currently with artists like; Joni Mitchell, Aretha Franklin, Etta James, Bonnie Raitt, Johnny Cash, Tom Petty, Alison Krauss, Lori McKenna, Patty Griffin, the Indigo Girls, Led Zepplin, Bob Dylan, and the Beatles. Her influences helped her dig a little deeper to write songs that speak to the listener on a more personal level, while jazz standards shaped her ability to pen great melodies and emote vocally.
A student of Berklee College of music, Taylor focused on songwriting, the fundamentals of music theory as well as performance. She knew after spending her time working with other seasoned players and from being immersed in the music scene that music was what she wanted to do for the rest of her life.
Beyond her years at Berklee, Taylor has had the opportunity to be mentored by critically acclaimed singer/songwriter/producer, Michael Been of The Call, and worked with producer/songwriter and Grammy winner Charlie Peacock, producer for the Civil Wars and best folk album of 2012. She has shared the stage with Kris Allen from American idol, Josh Krajcik from the X factor, Six Pence None the Richer, Black Rebel Motorcycle Club, Vance Joy, Martin Joseph and Boy (girl duo from Germany).
Rachel Taylor's EP, "Heartbreak is for Everyone", produced by Peter Hayes of Black Rebel Motorcycle Club, is an honest and sincere reflection of the human connection. Taylor's exceptional performance and artistry, on "Heartbreak is for Everyone", rocks you gently like an Americana lullaby that will have your conscious calling like an old familiar Country song.
Taylor says, " I had been writing songs that seemed to be letting out the honesty of the phrase, but not necessarily offering any answers, except for the comfort that comes from knowing that someone feels what you feel."
Review:
With her songwriting skills comparable to Joy Williams and Natalie Grant, Rachel Taylor has produced a beautifully crafted full-length follow-up to her Heartbreak Is For Everyone EP, full of songs that will lift the spirit and sooth the soul. For such a simple sound, somehow Rachel finds a way to layer some subtle complexity throughout this record. Pianos, bells, and strings are abound on the majority of tracks. With a nice mix and balance between acoustics, folk, upbeat songs and reflective ballads, fans of artists like Leigh Nash or Plumb will feel right at home with this album release. You can find glimpses of her faith here and there, but it's not going to jump off the lyric sheets. Rachel takes a more subtle approach to portraying her faith throughout her carefully orchestrated lyrical content in her song. Tracks like "Pull Me Down A Star" and "Get Over You" will certainly find a place on your weekly playlist. Though not signed to a label now, this heartfelt collection of songs is certainly going to create some notice by record labels.
RIYL: Civil Wars, Joy Williams, Plumb, Natalie Grant,Leigh Nash, Adie Camp