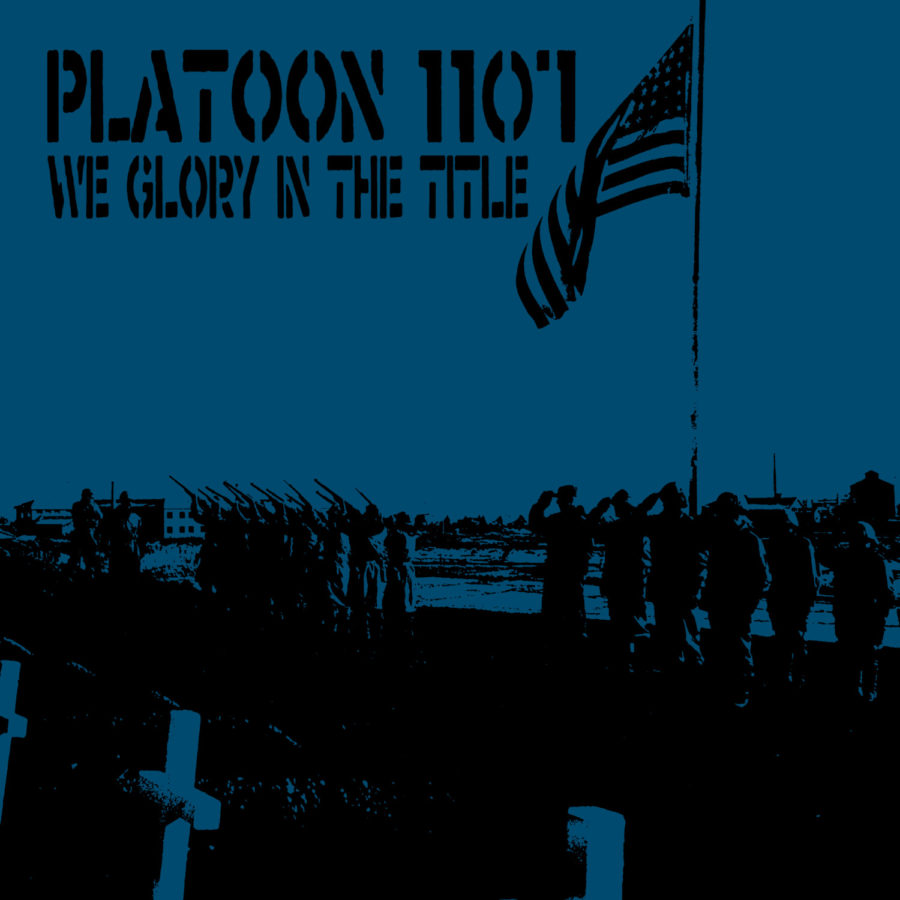 Band: Platoon 1107
Title: We Glory In The Title
Label: Thumper Punk Records
Release Date: October 16, 2012
Reviewer: Jessica Cooper
Track Listing:
Veterans Day
Live Free or Die
Relentless Leathernecks
The Few And The Proud
My Rifle And I (feat. Jesse Parks of Grace and Thieves)
Much Better Dead Than Red
Twentynine Stumps
Final Hour (feat. Mike Stand of Altar Boys)
Psalm Of War
Memorial Day
This 10-track album packs a punch, utilizing the theme of patriotism to pay homage to the armed forces of the United States. We Glory In The Title blasts out of the arena with a driving tempo that sets up the high-energy tone for the entire album with "Veterans Day". Next, the Preamble to the Constitution of the United States of America is recited in "Live Free or Die" which I think is pretty cool, to have elements of patriotism like that incorporated into a piece of music. I'd just like to point out something that I've always thought was hilarious about punk music: this release is only 17 minutes long. But it's sweet because the purpose of it is met, and it's entertaining from beginning to end.
"Relentless Leathernecks", "The Few And The Proud", and "My Rifle And I", which features Jesse Parks of Grace and Thieves, are all hard-hitting tracks that reveal the identity of a Marine, giving listeners an outside perspective into a life of loyalty, honor, and pledge to this country and its people. I'd have to say my favorite track would be "Psalm Of War" mainly for the slow riff at 1:40, because I've grown up in the hardcore scene, so I enjoy a nice breakdown.
Overall: I'd have to say this is a fairly solid piece of work. It has a focus, great sound quality, and is pretty attention-grabbing. I'd recommend it for any punk fan, patriot, or serviceman or woman of the United States. It's available for download on Bandcamp. Check it out.
RIYL: Of Puritans And Lepers, Absolved, Grace and Thieves, Altar Boys.