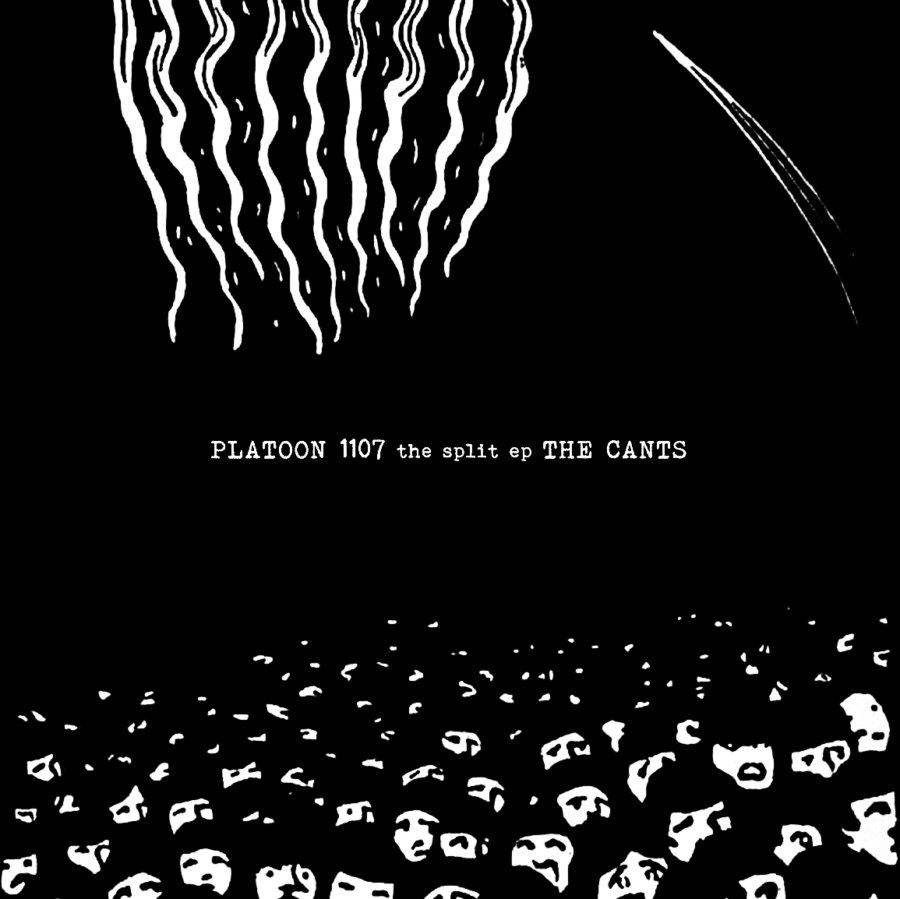 Artist: Platoon 1107 & The Cants
Title: The Split EP
Label: Thumper Punk Records
Release Date: June 17, 2013
Reviewer: Jessica Cooper
Track Listing:
Twenty Six Counts Of Battery

For God, For Family, For Country
And Of Heaven In Such A Hell
American Patriot
Fools On Parade
Separatist
A Misplaced Sentiment Brings The Date To An Abrupt End
The Real Predicament For Any Body Snatcher Is The Body
A Charismatic Robot With An Agenda
Particle Man Takes A Look At The Unobservable Universe
Remember when punk music was that go-to in-your-face genre? These guys are bringing it back. Half Jimmy Sisco's Platoon 1107 solo project, half The Cants fellas JR Goleno, Shawn Cothran, and Grant Jenkins, this 10-track split is patriotic punk and honest hardcore packed together for a solid creation. Described by Thumper Punk Records as "Heavy, Rock n Roll Hardcore Punk. Earnest. Creative. Not for the faint of heart", this EP is something for every punk lover, old and new.
Platoon 1107 and The Cants have teamed up to make some rough, raw, meaty music with a firm foundation of heavy bass lines and the kind of guitar feedback you actually want to hear. There's a lot of energy and drive that any punk fan can appreciate and enjoy. The more I listen to it, the more I like it; it's one of those things I think can grow on you pretty fast, especially if you're into that crusty sound that makes the corners of your mouth run down like you smelled something foul.
"And Of Heaven In Such A Hell" is technically a cover song, but it was originally done by Jimmy Sisco's other band, Absolved. It's been sped up a bit, but still has the same content and energy. And while I really like Platoon 1107 and Sisco's style, The Cants are probably more in my realm of favor on this EP. I really like their sound because I'm a big fan of that rough recording that makes punk rock sound kinda gross and unfinished.
Overall: I can't think of anything else good to say about this split except that it's…good. Total score is a 5, but I'd say Platoon 1107 is a 3 and The Cants is a 4, based on personal preference. Ten songs, eighteen minutes. Circle pit, anyone? Pick up a copy for yourself on the Thumper Punk website. It's only eight bucks, man.

RIYL: Platoon 1107, Altar Boys, Absolved, Officer Negative