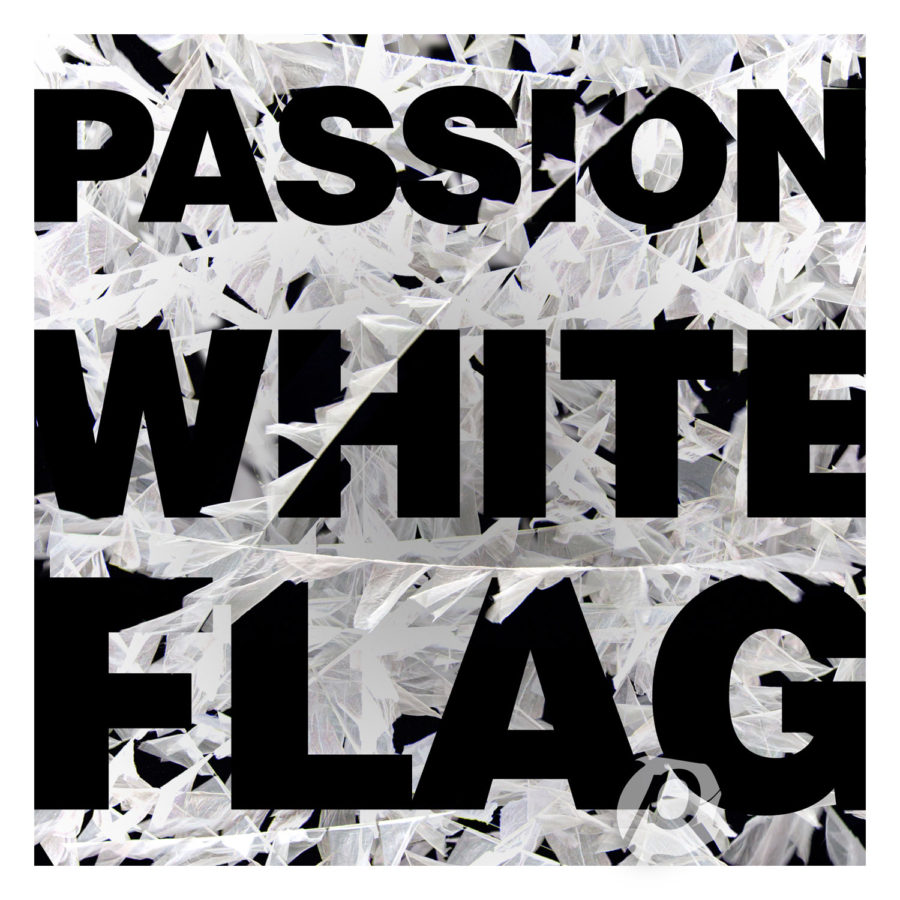 Artist: Passion
Title: White Flag
Label: Sixsteps Records
Release Date: 3/13/12
Reviewer: Jonathan Andre
Tracklisting:
Not Ashamed (Kristian Stanfill)
White Flag (Chris Tomlin)
Jesus Son Of God (Chris Tomlin & Christy Nockels)
How I Love You Jesus (Christy Nockels)
All This Glory (David Crowder*Band)
Lay Me Down (Chris Tomlin & Matt Redman)
You Revive Me (Christy Nockels)
One Thing Remains (Kristian Stanfill)
Yahweh (Chris Tomlin)
Sing Along (Christy Nockels)
The Only One (Chris Tomlin)
Mystery (Charlie Hall)
10,000 Reasons (Matt Redman)
No Turning Back (Chris Tomlin)
Let Me Feel You Shine (David Crowder*Band)
Who You Are (Kristian Stanfill)
Jesus, All in All (Charlie Hall)
Chris Tomlin, Louie Giglio, Matt Redman and the Passion Worship Team have been in and around the Christian worship genre for years now, pouring their hearts and souls into the younger generation of university and college students. Every year for the past 15 years, worship artists gather in the Georgia Dome in Atlanta to engage with God, learning more about Him and how they can share His love back on their campuses at university. The Passion Conference 2012 was heavily focused on the theme of surrendering to Jesus, raising the white flag so that God can come and take us over, showing us what needs to be done in our lives and the lives around us, so that God's Kingdom can advance and move over the globe. A white flag is always considered a form of weakness in society, but at Passion 2012, the definition was changed, with the white flag being a strength- knowing that we can't do everything on our own. Once we understand this and immerse ourselves in the love and truth of God, we will worship freely, seeking after the Lord's heart as He continues to press at the issues in our hearts He wants us to address. With this Passion Conference being the last time the David Crowder*Band was seen in concert, the album is special. Also focusing on promoting awareness of child slavery, the 2012 Passion Conference was a call to action, alerting the young generation and calling them to respond like how Jesus did. What resulted from the 3 days was this 17 song project full of worshipful moments as everyone lifted up the name of Jesus, making His name alone renown throughout the world.
Chris Tomlin is once again the chief contributor of songs to this project, with 6 out of the 17 tracks sung by him. The title track, 'White Flag', starts off with a captivating guitar riff as Chris sings out '…we raise our white flag; we surrender, all for you, all to you…' There is a notion around the world that surrendering is for losers, that in order to be strong, you ought to keep fighting. But there are some moments, this being one of them, where God is urging us to raise the flag, to understand that we cannot do this alone without Him by our side. It is an invitation for God to come along with us on this journey of life, stepping through the highs and lows as we learn more through Him. 'The Only One' and 'Yahweh' both cater to the worshipper inside of us that just wants to leap out of our seats and powerfully worship the King. Full of electric guitars and drums, Chris leads the congregation into spontaneous worship as they all sing '…in my life, Jesus, more of You, Jesus, You are the One…' ('The Only One') '…Yahweh, Your name alone be exalted…' ('Yahweh'). Matt Redman joins along with Chris in the duet 'Lay Me Down', one of my favourites from White Flag. With the theme of laying down everything that we are at the feet of Jesus, so that He can shape and mould us into the people He yearns for us to become, Chris Tomlin starts to sing '…with this heart open wide, from the depths, from the heights, I will bring a sacrifice…' Listening to these lyrics, I am reminded of Romans 12:1; and how Paul speaks about laying down our whole lives as a living sacrifice before the Lord. Sometimes this can be hard, but I know that as we delve further into God's Word and cultivate our relationship with the Father, we will find it easier to share with Him even the deepest secrets we'd thought we never share with anyone (God knows them anyway!) Both singers shine in this track with such passion over the electric guitars and background vocals, declaring '…it will be my joy to say, Your will, Your way…' What an awesome track about laying down our lives for Christ!
The Passion 2012 event was also the last time the David Crowder*Band was in concert, and in White Flag, they were able to debut a never-before-heard 'not on Give Us Rest' song 'All This Glory', with David singing with all his might as he proclaims, '…in the middle of the mess, there is majesty, in the middle of my chest, is the King of Kings…' Known for his poetic lyrical masterpieces, this is no exception. An anthem from start to end, David shows the listeners, both live and listening from home, the quality of his song writing; singing execution, as well as how creative the David Crowder*Band are. It was a joy to listen to 'All This Glory' in its rarity, knowing that the Christian music scene will never be the same without the band that wrote gems like 'A Beautiful Collision', 'Wholly Yours', 'Here is Our King' and 'SMS (Shine)'. Farewell David Crowder*Band and thanks for providing listeners with your heartfelt music!
Having a glance through the remainder, there is a wide variety of artists for the worshippers in us. Matt Redman sings his hit and title track on his previous live album, '10,000 Reasons', crying out '…bless the Lord, oh my soul…worship His holy name…' A predominantly piano-driven acoustic track, Matt bears his entire soul for Christ as He encourages worshippers to continue to seek after God. Kristian Stanfill offers the opening rocking anthem 'Not Ashamed' with plenty of heavy guitars, with Kristian powerfully asserting '…I'm not ashamed of the one that saved my soul…'; and also covers the Jesus Culture favourite 'One Thing Remains'. Not as long as the original, Kristian sings with all his might, shouting from the top of his lungs '…Your love never fails, never gives up, never runs out on me…' Charlie Hall is placed in the line-up after being absent in Passion: Here for You, and offers the poignant 'Jesus, All in All'. The string-fronted track offers a moment of realisation that Jesus is our all in all, and once this hits our hearts with its desired effects, we are going to awaken '…and now everything fades away in sight of you…' The rendition of the hymn 'I Have Decided' is another highlight of the album, with Chris Tomlin breathing a new refreshing sound into the timeless original track. Titled 'No Turning Back', Chris sings out '…I will follow you…' against the backdrop of percussion and acoustic guitars, a declaration all Christians will certainly make throughout their lives as they respond to what God has done in their own lives and the lives of others.
There are several standout tracks certain to impact the churches in the months ahead. 'Sing Along', sung beautifully with immense passion by Christy Nockels, was birthed by a prayer by Christy for God to wrap His arms around the children from all across the world, the ones that are forgotten, who cannot speak for themselves because of the situations they are in. A cry out to God, it is also a worship anthem, as Christy exalts Jesus as being the one who gives the world hope. As Christy points out that '…even through the darkness, there's a promise that will keep us, there is One who came to set us free…'; we understand that God's heart cries for the broken-hearted, and is for those who are marginalised. One of the most honest songs about the poor, this is one that will lift us up as we see the God who yearns to set them free, physically as much as spiritually. 'Jesus, Son of God' is the gospel in song, as Chris and Christy sing the powerful duet about God taking our sin and setting us free from bondage and hopelessness. With a catchy guitar riff and a beautiful melody that cries 'anthem for the world' or 'another radio single' (depending on which way you see it), this is a wonderfully crafted song that boldly states that '…the cross was enough…' A simple, yet deeply effective song about Christ's sacrifice; well done both Chris and Christy for creating my favourite song from Passion: White Flag!
Overall: Passion have once again created an album to listen to again and again. With heartfelt songs for the worshipper, both slow and reflective as well as fast and joyous, Passion: White Flag is certainly one of my favourite from this worship movement. 'Jesus, Son of God', 'White Flag' and 'Sing Along' are certainly destined to be in churches at a later date, as well as this album a definite nomination at next years Dove Awards for 'Special Event Album of the Year'! Fans of Chris Tomlin, Christy Nockels, as well as the David Crowder*Band or even the newly established The Digital Age, should consider purchasing Passion: White Flag!
RIYL: Chris Tomlin, Jesus Culture, Christy Nockels, David Crowder*Band
Buy the Album: iTunes/Amazon mp3