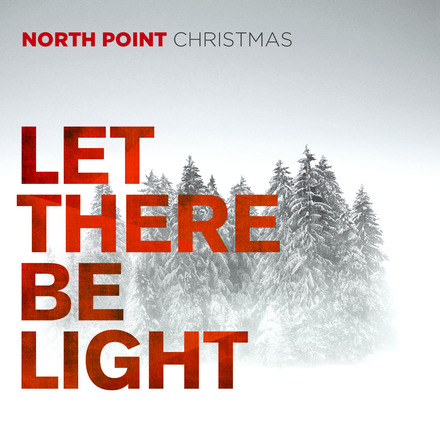 Artist: North Point Ministries
Title: North Point Christmas: Let There Be Light
Label: North Point Music
Release Date: 10/29/13
Reviewer: Jonathan Andre
Tracklisting:
Hallelujah (Eddie Kirkland)
Dawn is Breaking (Ryan Stuart)
O Holy Night (Seth Condrey)
What Child is This? (Todd Fields)
Unto Us (Paul Taylor Smith)
Emmanuel (O Come, O Come Emmanuel) (Clarissa Gibson)
I Heard the Bells (Casey Darnell)
All is Well (Chinua Hawk)
Silent Night (Chris Cauley)
I'll Be Home For Christmas (Amber Humphries)
The Christmas Song (Adam Kersh)
Christmas music has always been one of my favourite styles of music (maybe even up there with pop/worship). Good Christmas music (not just re-hashings of Christmas carols, but good arrangements, and sometimes even great originally written Christmas songs) is often very hard to come by, whether it is the lyrics that are lacking, the arrangement, the music or a combination. With many versions of many carols, it can seem a bit of a drag to continuously listen to and review Christmas albums even though a fair amount of the songs on each of the Christmas albums are indeed the same. Nevertheless, another Christmas album comes calling- North Point Ministries (who house the worship artists like Casey Darnell, Eddie Kirkland, Todd Fields and Seth Condrey, among others) have come together to deliver 11 tracks of Christmas carols and original songs, each delivered in a worshipful frame as each of the 11 songs are sung by 11 different artists. While albums releasing in October/November can seem a little odd considering that Christmas is at the end of the year; it does continue to remind us of the season that is approaching. As North Point continue to use their trademark of guitar driven songs, along with their unique ability to transform carols to modern Christmas hymns with an added chorus here and there, this ministry led by pastor Andy Stanley, continues to provide us with songs for the Church, with this Christmas album giving us exactly that as well. North Point Ministries, one of the many ministries aimed at bringing young people into God's presence and together with its music arm, have been influencing the youth and young people with their annual conferences in Atlanta, Georgia. From the powerful melody 'Dawn is Breaking' to the Michael W. Smith cover 'All is Well'; Let There Be Light is one of my favourite Christmas albums of the year so far, and certain to bless anyone who hears this or any other album from North Point Ministries.
Starting off the album with the poignantly titled 'Hallelujah', Eddie Kirkland declares right from the outset that Christ is to be adored, singing stanzas of '…hallelujah, hear the angels sing, hallelujah, hail the newborn King…', a great way to start off an album full of praise and worship in a time when we are to be reminded of the Christmas story and our significance within it. While the song could feel a little disjointed (and not that original) with some lyric lines in the verses matching those of 'O Holy Night', maybe intending the song to have more of a carol feel yet feeling myself that it felt like the verses and choruses didn't gel together as I think it should've; Eddie nevertheless delivers the melody with great passion and enthusiasm. Despite the similarity between 'Hallelujah' and one of my favourite Christmas carols, Eddie's heart is certainly in the right place, and while it may take me a bit of time for me to be used to 'O Holy Night' with different choruses, 'Hallelujah' does its best to invite listeners into corporate worship, praising the God who gave us Jesus so that we can have life eternal. The representation of 'O Holy Night' thankfully isn't just represented in the first song- worship leader Seth Condrey delivers the full unedited version as track three on Let There Be Light. A more traditional song to gain the attention of Christmas carol lovers of all musical genres, Seth provides to us a melody infused with a country/acoustic musical framework as the beat and melody is slowed down a tad. Still delivering to us a powerful and compelling rendition of a song that describes a moment in history where we ought to declare and proclaim that '…truly He taught us to love one another, His law is love, and His gospel is peace…'; 'Oh Holy Night', in all its renditions and classic forms, is certainly a Christmas classic, and in this version as well as many others, we are reminded through light percussion and acoustic guitar of the night of our Saviour's birth, and our response in reverence and awe towards this revelation on our hearts. Well done to both Eddie and Seth for giving us both renditions of 'O Holy Night', and certain highlights on Let There Be Light.
With light electric guitar strums ushering in the beloved Christmas carol 'What Child is This', I'm sure many listeners will indeed know the melody to this track, even if they have never heard of 'What Child is This' before (doubtful though, considering that the song is played in many shopping centres). With this Christmas song having the same melody framework as 'Greensleaves', a classical piece of work; we are reminded through this subdued melody of Christ's coming to us, and our declaratory praise as a result. The added verse written by lead singer Todd Fields invites us to '…let our praises ring this night, all heaven and earth together, the Light of Love is born to us, exalt His name forever…', along with the additional chorus of how that '…this, this is Christ the King, let every tongue and nation sing, praise, praise His holy name, the Saving Son of Mary…'; with both great tie-ins to the original carol, enhancing the quality of it and placing Todd's rendition as one of my favourites. Also another highlight, Casey Darnell's unique reimagining of 'I Heard the Bells' is another standout. Initially hearing this carol on Casting Crowns's Peace on Earth (and initially thinking that it was Mark Hall who wrote the melody), 'I Heard the Bells' is an obscure and underrated Christmas track, and one for us to listen and take notice of it, whenever it appears in a Christmas album lineup. Possibly one of the Christmas carols that I suspect hardly anyone knows about, Casey reminds us that '…God is not dead nor doth he sleep…', as we are able to rest in both the Christmas carol and the newly written stanza that goes along with it, stating that '…do they ring for the ones who have never seen? Or the captive who cries out to be free…a song of peace on Earth…' Bells ringing and their significance of an important event is true of this Christmas (as well as other important holidays like Easter throughout the year), and 'I Heard the Bells' is a great reminder of the necessity for us to continuously be reminded of what Christ has come to give us here on Earth- life and peace.
Throughout the rest of the album, North Point continues to give us songs, both traditional and newly written, to let us be in the Christmas spirit as the day of celebration decides to come closer. 'Emmanuel (O Come, O Come Emmanuel)', sung by Clarissa Gibson (who sounds vocally similar to Audrey Assad), is a great song that highlights Jesus's importance to us as being Emmanuel, not only ransoming Israel and saving them from sin, but the entire world as well. A nice addition just to take out the verses lyric for lyric and rewrite and add a unique chorus, 'Emmanuel' provides us with an uplifting chorus lyric, of us corporately crying out the poignant words of '…rejoice, rejoice, we lift up longing hearts and sing, rejoice, rejoice, let every tongue and nation bring, rejoice, rejoice, almighty God and saviour King, rejoice, rejoice, for great triumph and hope You bring…' Michael W. Smith's melody 'All Is Well', initially recorded on his 1998 Christmas album, is also given a cover treatment on this album, and while the children's choir disappears from this version (in fact, most of the MWS melody is sung by children); worship leader Chinua Hawk delivers a powerful performance to make this version of the melody equally enjoyable as the song sung by Michael all those years ago. Primarily acoustic, Chinua's ethereal vocals provide to us a soothing and reflective melody reminding us that all is well and right when we realise God's faithfulness and sacrifice for us, and that there would be no Easter if there was no Christmas. The Voice finalist Chris Cauley also lends his voice for 'Silent Night', another reflective and piano led song (at times, his vocals remind me of Anthem Lights vocalist Caleb Grimm) that will continuously be cherished by lovers of both the Christian and mainstream music genre alike, while the album ends with both 'I'll Be Home For Christmas' and 'The Christmas Song'; two melodies that, while they have little importance spiritually when placed against other powerhouse carols like 'Joy to the World' or 'Angels we Have Heard on High', remind us of the need for us to be celebrating Christmas and this joyous occasion with our family and friends.
With lead singer Amber Humphries singing 'I'll Be Home For Christmas' in a similar style to how BarlowGirl recorded the melody on their own Christmas album Home For Christmas (making me miss the trio even more now that they have disbanded), and singer Adam Kersh delivering a soothing and 60s style piano based 'The Christmas Song' (a far difference compared to Francesca Battistelli's upbeat version- this rendition by North Point at times leaves me tired and sleepy); it is the original track 'Dawn is Breaking', sung by worship leader Ryan Stuart, that has become one of my favourite originally recorded standouts on the album, and one of my favourite originally recorded Christmas songs for the entire year so far. Speaking about the theme of how all the prophetic words and promises made by the prophets in the Old Testament were and are coming true in Jesus, we are able to declare amidst the synth and guitars, lifting our '…eyes, the dawn is breaking, come alive, come alive let your hearts awaken, the moment we are waiting for, the king of love and mercy born…' A sense of gratitude and thanks, worshipfulness and offering of our whole selves in this time of shopping and consumerism, is a nice change from the commercial side of Christmas we see every day. A standout, not just on Let There Be Light, but throughout the North Point Ministries catalogue of music this year, Ryan's poignant offering is certain to be one of my favourite original Christmas songs since The Sonflowerz's 'Beautiful Miracle'. Well done Ryan for such a heartfelt and emotional song, and certain to be a single to radio in months to come.
Overall: North Point Christmas have released an album that's certain to become one of my favourite Christmas albums in the upcoming months. While many worship bands and movements have a tendency to release a fair amount of live albums, both Bethel and North Point have proved that studio albums certainly do have their place (with Tides and Let There Be Light respectively). While there are 11 different artists on 11 different songs (compared to an album like Passion 2013 where Chris Tomlin sings more than half the tracks on the album), each of the arrangements and unique singing on the tracks have catapulted this album (and North Point in general) at the forefront of my list of underrated Christmas album and underrated worship movement for a while yet. Fans of Hillsong, Passion and Bethel are sure to enjoy this album (and others released this year under the North Point Ministries umbrella). Released on the same day as albums from Warr Acres, Paul Baloche, Vertical Church and Hillsong (with their acoustic version of ZION); North Point have once again proven that Christmas and worship can still go hand in hand. Let There Be Light will certainly be in my music playlist, even after Christmas is over. Well done guys for delivering such an enthusiastic and energetic studio album!
RIYL: Hillsong Live, Bethel, Passion, Hillsong UNITED
Buy the Album: iTunes/Amazon mp3