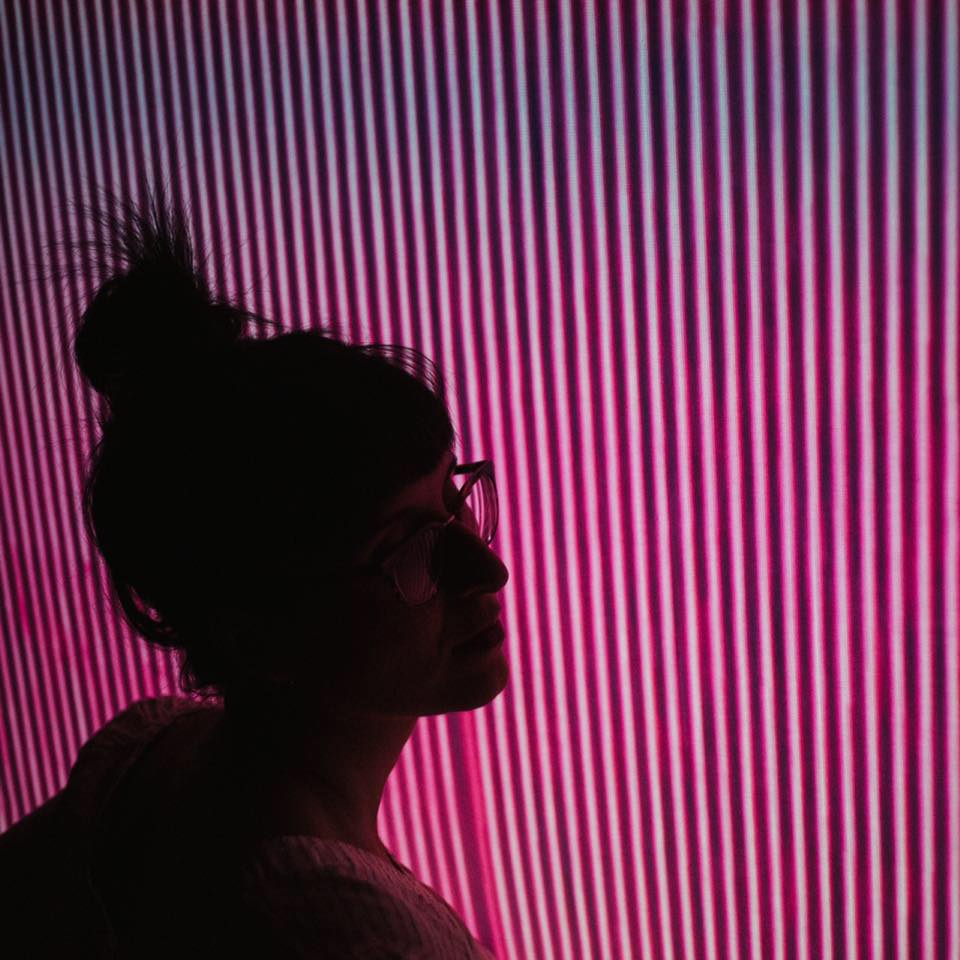 Latifa Alattas is certainly no stranger in the indie Christian music industry. She's currently on tour with Aaron Strumpel, has a feature on the upcoming Beautiful Eulogy album, and fronted The Autumn Film. However, she's best known for her work in Page CXVI, which focuses on redoing hymns into a modern format.
Her newest endeavor (well, maybe not since this news is a year old) is Moda Spira. She released the self-titled album last May but this was prior to IVM's return so it was largely overlooked. And for whatever reason, I guess I never actually gave the album a proper listen.
"Moda Spira" is certainly a new endeavor for Alattas but it could be compared to Audrey Assad's LEVV to some degree. The music isn't necessarily aimed at the Christian industry and it breaks stylistically from her prior discography. With that said, if you've heard her piano work before, expect the same skill to translate nicely over to synthesizer parts.
The twelve tracks on this release are full of warm, urban pop drenched in tone filtering and reverb. There are certainly some elements of rock as well, primarily guitar and drums, though these are never front and center.
The album starts on the lush, vibrant track, She Whispers. It's the musical equivalent of a summer evening. There's a bit of a St. Lucia comparison to be made, though there's certainly plenty more in the mix. Vocals transition from reverby layers to crisp belting. The instrumentation is incredibly captivating, making this an amazing opening track.
In the Fight is the first cinematic "epic" of the album. I'm not complaining, but it's certainly unconventional to have a track of this length with this level of dynamics so early in an album. It's a good primer for several tracks later in the album that follow suit.
We Hold On is an upbeat track, with electronic drums and claps and a conservative use of the infamous "shooting star" sound (you'll know what I mean if you listen). It's a nice, relaxed track that still has a fair bit of energy to it.
A strong tom base serves as the foundation to the powerful momentum of Shaking the Walls. This pairs nicely with the title and lyrics, presenting the listener with plenty of percussive energy that potentially could shake some walls – if played through the right speakers. It's one of the more rock-centered tracks on the album but it's still very strong.
The Hard Way is a subdued, almost folk-like song that showcases minimalist instrumentation and is primarily centered on Alattas' vocals. "Everybody learns the hard way," she sings over sparse percussion and piano. The song does continue to add layers, though the transitions are so subtle and well-executed that it's easy to overlook that the instrumentation under each success chorus is varied. It's only at the end that a full-band sound is truly present. There's a fair share of gospel influence tied into the song's finale.
Stillness is a beautiful piano interlude that I'd describe as a sonata. It's an interesting break in the action but bleeds nicely into Remember Love, which again opts to make the piano the primary instrument. Unsurprisingly, Remember Love quickly builds and add other elements into the mix. There's plenty of reverb on the drums here, making each strike intense. The eerie mood of the track is further defined by soulful, pained vocals. Trumpet comes in mid-song, turning the song toward a more triumphant and hopeful direction. Finally, contrasting, overlayed vocal passages and strings are added, making this one of the most dynamic songs on the album.
We Belong is yet another explosive and cinematic track, with a guest appearance from the aforementioned Aaron Strumpel.
The closer, Thread the Needle, is a hazier track that feels much more like the first half of the album. It's not an explosive ending track, but it does do a good job tying the album together. Lyrically, there is a decent sense of closure and I would argue that if the album was on repeat, it pairs well with She Whispers.
Overall, Moda Spira's debut album is extremely diverse, cinematic, and dynamic. It's rare to find a true pop album that maintains this level of artistry and I'm sad to say I waited on listening to this release. I don't know if Alattas plans to write a follow-up any time soon, but if my vote matters, I hope she does.