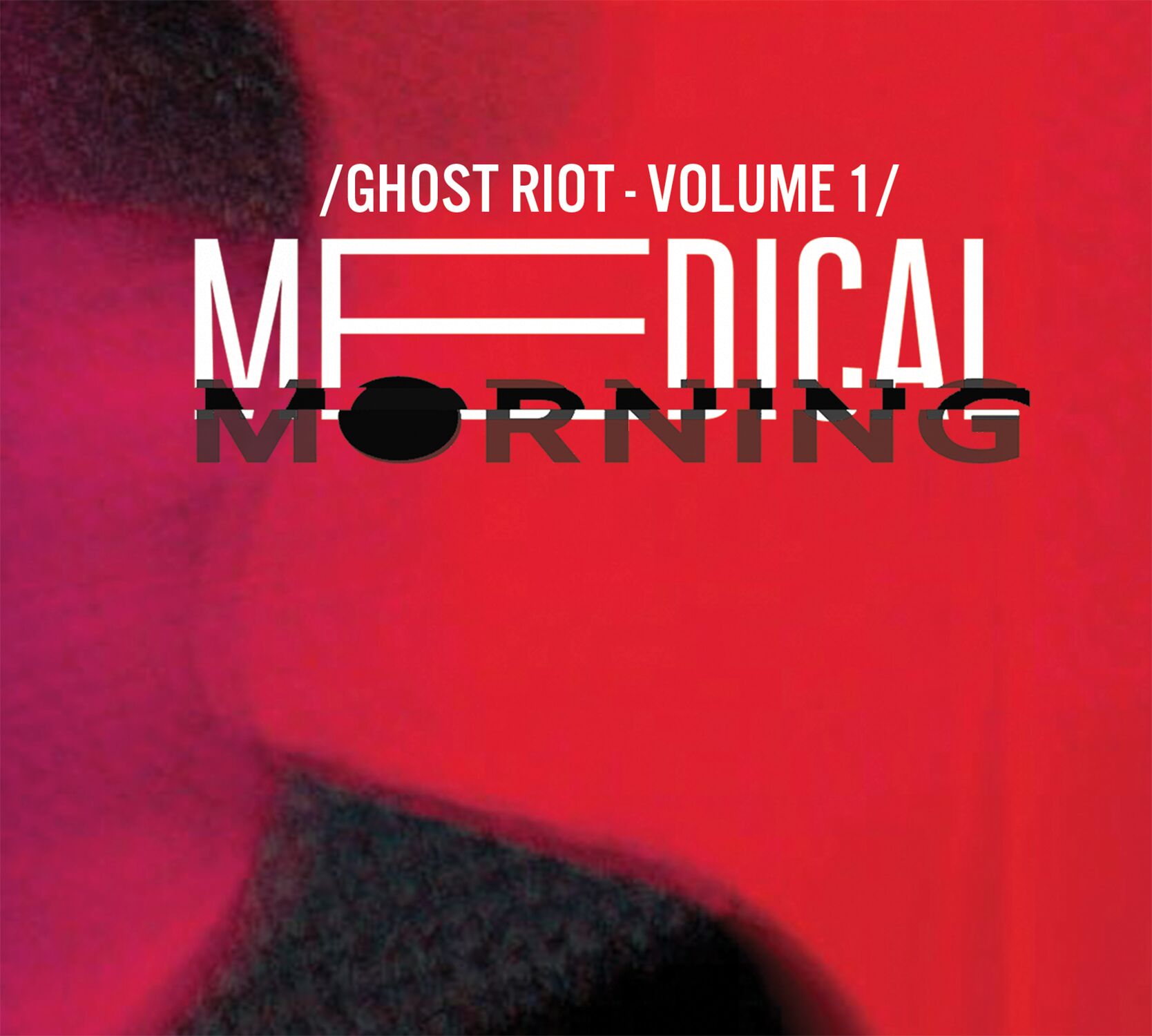 Although bands like My Epic, Abel, The Ember Days, and Ascend the Hill have been incorporating elements of post-rock, ambient, and experimental pedal usage into their sound for ages, it's the sort of thing that was bound to cross into the mainstream eventually. There's something about the emotional experience of cinematic passages and insurmountable crescendos that made this style perfect for charismatic and mega church worship. Such has been the trend for modern worship for the past few years – pathos preceding ethos. There are naturally many exceptions, but suffice to say, there is something very marketable about this type of music.
And while Texas-based Medical Morning may share in some of these elements, the core sound on its debut EP has more common blood with Starflyer 59 than Hillsong by far. In some respects, it's a reversal of the trend, diving deeper into ambient textures in a new way and breathing independent life into a style repurposed for commercial means. Even the artwork is grungy, reminiscent of bands like My Bloody Valentine. To quote the project's Bandcamp, "Is this a shoegaze record or a worship record?" There's an evident draw from shoegaze and post-rock bands on this release, but unlike its pop worship counterparts, Ghost Riot Volume 1 is raw and unrestrained – not in terms of production but rather in energy and sonic haze.
As typical of this type of music, the vocals are gossamer and reverb-laden; it's possible to make out a word or two here and there but to a large degree, the vocals feel like just another layer to song. There's a reason Sigur Rós is able to effectually get by with a fake language, after all. These droney parts tie in nicely with swelling guitars and rolling drums.
Each of the EP's showcases a different part of Medical Morning's sound. "All Hail the King" sets the mood for the EP with its dynamic range. "Come What May" is a dissonant minor-key piece that fringes on a JRPG score at times. "High as Heaven" is explosive and chord-driven. "Make Me" overflows with sultry melody. "Unsetting Sun" is spacious and peaceful, capped with a strong crescendo end.
Ultimately, there's a lot of nuance on the EP that keeps it fresh. It's never too heavy nor too vacant, giving it a decent broad appeal. And while the vocals and lyrics are intentional and thought-out, they're not intrusive, making this the kind of record your could work or study to. So, back to the initial question: Is this a shoegaze record or a worship record? Arguably, it's neither. It's an experimental blend of hazy rock capped with thoughtful lyrics that feels strange and familiar all at once; it's a return to form for Christian music to once again challenge the status quo. However you may label it, it's worthy of a listen.
FFO: Starflyer 59, Old Solar, Songs of Water, My Epic
Check out Medical Morning on Bandcamp here. Ghost Riot Volume 1 releases this Friday.