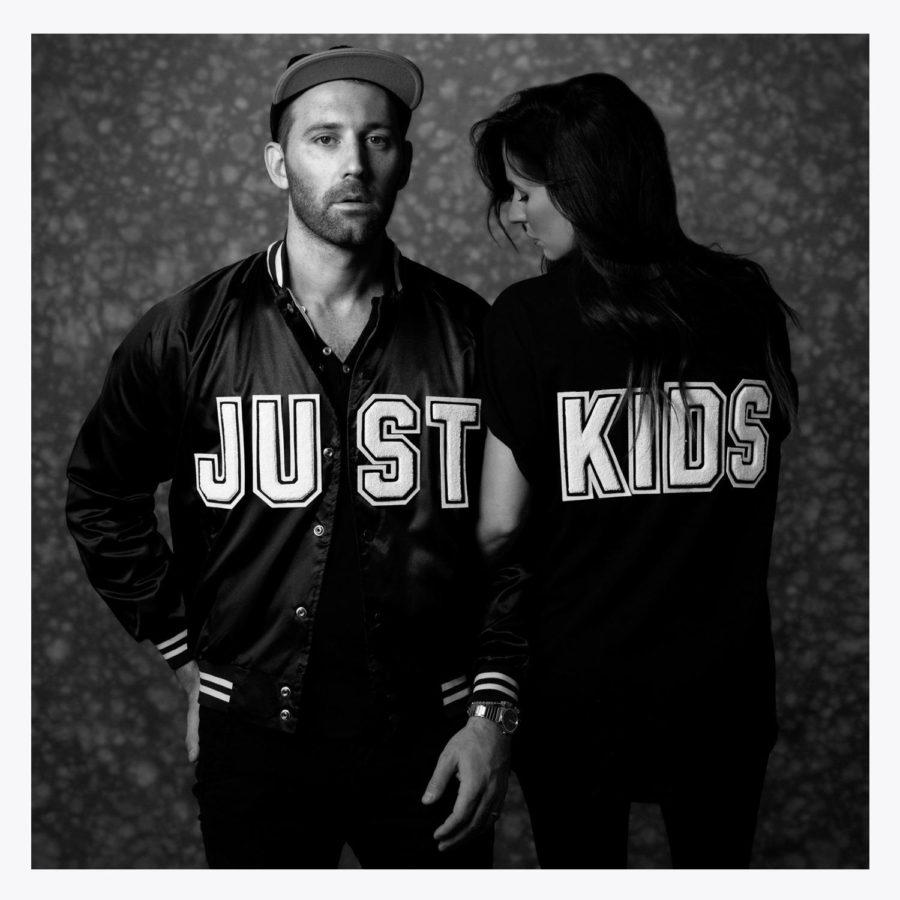 Artist: Mat Kearney
Album: Just Kids
Label: Republic Records
Release Date: 2.24.15
Reviewer: Ian Zandi
Track Listing:
Heartbreak Dreamers
Moving On
Just Kids
Heartbeat
Billion
One Black Sheep
Let It Rain
Ghost
Los Angeles
Miss You
The Conversation (Feat. Young Summer)
One Heart
Shasta
Since this review is being written a few weeks after the record has been released, I have the advantage/disadvantage of seeing everybody's reactions to this album. I have seen many near-perfect reviews for Mat Kearney's latest, Just Kids. It is very hard to set my thoughts and feelings for this record aside from outside influences. However, I truly believe that this is not the solid record that many think it to be. It is not a bad piece of work by any means, but I am going to call it what it is. A so-so record.
Work on Just Kids started in September 2012, as Mat was finishing the era of his last album Young Love. As a self-professed writer, he often creates the lyrics and then relies on help with the beats and melodies for his songs. Although there is some collaboration still present on this album, this is the first record for Kearny where he actually created most of the beats himself. Aside from those beats, Mat formed a natural follow-up from his previous discography. This process of evolution has shown us that he has progressed from the alternative acoustic-based work of his debut Nothing Left to Lose, more focus on pop, and an eventual integration of electronic elements. His latest album, Just Kids, is a combination of hip-hop, an indie-pop vibe, and the backbone of the acoustic guitar.
I had mixed feelings going into this record. Do you want to hear the bad news or good news first? Let's do the bad. His first single, "Heartbeat", is the epitome of pop music. The lyrics are nothing but blatant and overused references to the heart beating for another. However, there is a small nugget of truth for Christian radio stations…
"Ain't bringing you no games
Ain't leaning on no clichés
If you sharing my bed, then babe
You be sharing my name"
The song was nothing out of the ordinary to me. Songs like "Heartbeat" belong in the discography of artists like One Direction and Owl City. Amusingly enough, Owl City and Mat Kearney share the same composer in Josh Crosby.  Either way, this song is comparable to the parody song "Pop Goes My Heart" from the movie Music & Lyrics. How would I be able to make a reference to a rom-com film starring Hugh Grant? Don't ask.
After "Heartbeat" is a song called "Billion". If I could remove two songs from this record, it would definitely be those two. "Billion" follows a cliché uber-pop concept with the lyrics "7 billion in the world and I only want to be with you". Additionally, there are a handful of references to his marriage's quirks such as stealing the sheets and eating loudly. Cute, but cheesy.
Finding itself falling folly to the weakest element of most records, Just Kids struggles to captivate the listener until the very end. Tracks 1-9 are upbeat, polished, pop-centric music but after "Los Angeles", the songs began to go downhill (which is fitting because the final song is called "Shasta". Probably a reference to the mountain rather than the 2nd tier soda brand). It's not that slower songs are bad, they just are not interesting at all. Listening to the final quarter of this record feels like those final 5 minutes on the treadmill…..except it lasts a lot longer than that.
Now for the good news, there are some good jams left on Just Kids. There are a lot of throwback references to his adolescence and growing up as an artist. "One Black Sheep" and "Heartbreak Dreamers" are tales of Kearney's independence, low GPA, and striving to be the best he could. The latter track even features an inspirational spoken word section from poet Anis Mojgani (whom he met through TWLOHA). "Just Kids" seems to follow the same nostalgic suit while forming a Frank Ocean-like slow jam (the musician, not the con-artist from Ocean's Eleven).
My 3 favorite songs on this record would be "Moving On", "One Black Sheep" and, of course, "Los Angeles". Much like Wal-Mart, Michael Bay and Starbucks, I have a love-hate relationship with the song "Heartbreak Dreamers". While it has great lyrics, the aforementioned spoken word bit, there is a "la-da-da-da-da-dum" melody that is sampled throughout the song that annoys me like no other. Imagine Elmo singing. Imagine Elmo singing throughout an entire song. Imagine Elmo singing the same thing over and over and over again throughout an entire song. Now imagine all of that while you are trying to enjoy a decent Mat Kearney song. If he remixed this song with some ordinary intro vocals, I would be pleased.
Overall: Mat Kearney has created a record that many people love. While I am glad that it is being received well, I am marking it down for creativity and retreading the same material. I am all for making an album about the same theme, but nearly all of the songs on this album feature at least one of the following: Rain, Ghosts, or Hearts. Heck, even 3 of the song titles have the word "heart". Look to his last record, Young Love, and you will find 2 more song titles that have the word "heart" in it. Though catchy, this record is mediocre at best. Buy a few singles, then forget the rest.
RIYL: Tobymac, The Fray, Coldplay, Jason Mraz, Tyrone Wells, Heath McNease