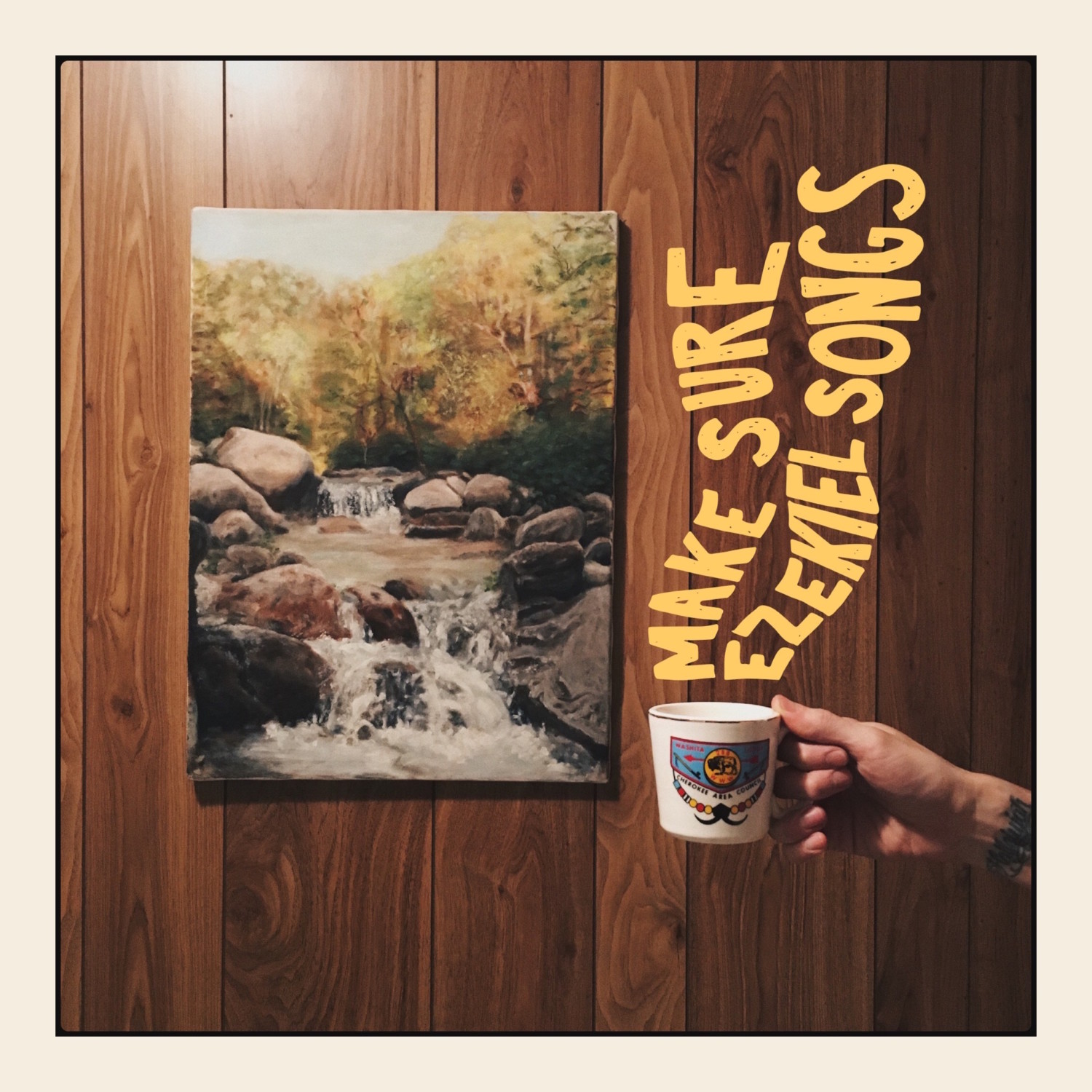 Splits seem increasingly-rare; indeed, in a single-friendly, me-first musical culture, artists collaborating in mutual benefit is undeniably counter-cultural (as a side, it's odd something even so simple seems adverse to some). But splits live on, if only solely as a remnant of DIY punk culture. There's a raw, communal, anti-corporate element here. "We're in this together," the unspoken message goes.
And there's certainly plenty of community at play on this latest collaboration between Make Sure and Ezekiel Songs – the split includes one new song per artist, as well as a cover of the other artist's tracks. It's not a work that reads cohesively, but it's one that feels familial all the same.
Make Sure opens the split with "Hearing Yourself", a track rife with unresolved angst, pop-punk flair, and a one-way ticket down nostalgia lane. It's pretty straight-forward mid 00s alt-punk for the most part, but this isn't a formula that demands reinvention by any stretch. It's a song about impatience as life changes before us, and that's a sentiment many of us are probably trying to wrestle with at the moment. Ultimately, it's a good offering and good starting point for new listeners to discover Make Sure.
Ezekiel Songs then presents us with the progressive folk styling of "Author of Love", a song that is inherently worshipful yet intricate. This sprawling four-and-a-half minute cry for justice and peace is timely, recognizing our broken state. This is an anticipated follow-up to "Blessed are the Meek" from earlier this year, and Ezekiel Songs takes the core of what made that song so moving, all while adding in a captivating refrain propelled by a percussive backdrop.
The third track is a cover of Ezekiel Songs' "Coming Home". Make Sure's version adds in a bit more grit, through a Southern rock / emo main motif, harmonics, and a generally fuller sound than the original. Assuming you're hearing the song for the first time, Make Sure's rendition is convincingly-authentic.
The EP ends with Ezekiel Songs covering "Getaway Car". It's a strong coffeehouse vibe, but the layers weave in and out carefully and help round things out very well. Paired with the lyrics, it's a sentimental listen that conjures images of time away from home somewhere in a small desert town. There's a sense of wonder and regret all the same. Once again, we see Ezekiel Songs at his best.
It's hard to rate a release like this anywhere close to objectively. It feels more like a teaser than a proper cohesive work, even if all of the songs are indeed hold their own. Make Sure presents us with a bit of energy and reminds of our youth; Ezekiel Songs anchors us in the present reality where we'd probably throw our backs out if we moshed too hard. But these are not opposite ends of a continuum and there's a shared core of thoughtful, melodic songwriting here. Let this serve as an introduction of two artists to watch in years to come.