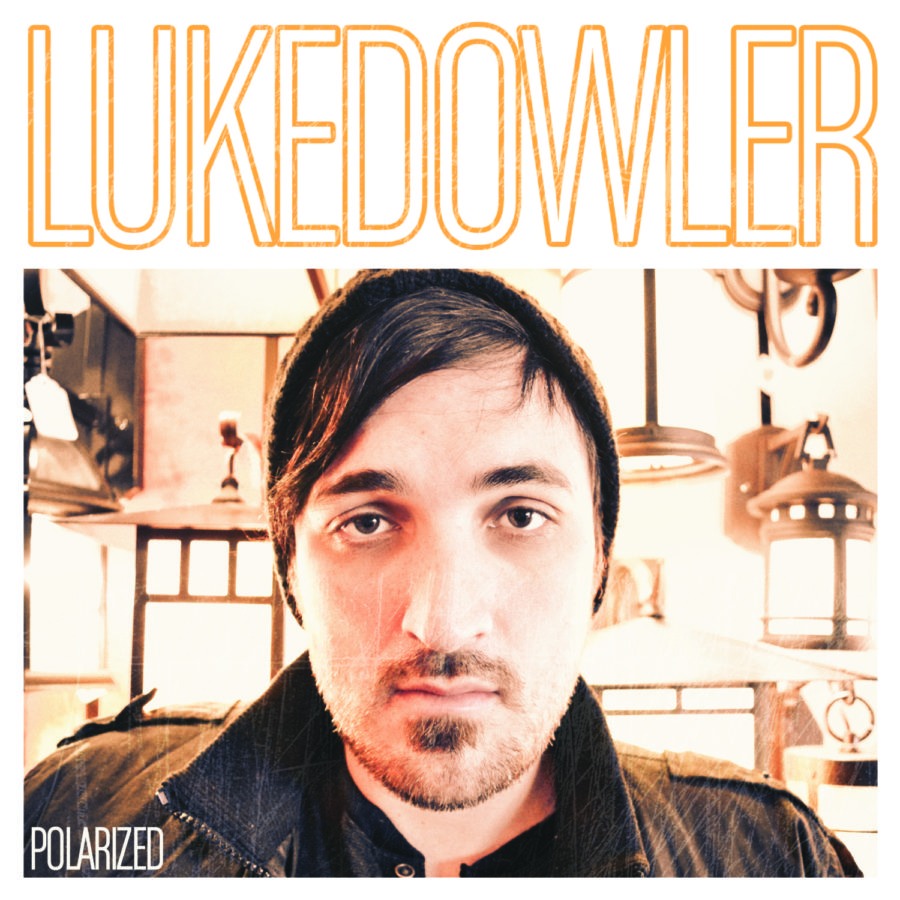 Artist: Luke Dowler
Album: Polarized
Label: Dream Records
Release Date: 9/18/12
Reviewer: Cimarron Hatch
Buy The Album: iTunes / Amazon

Tracklisting:
Coming Alive
Hey Boy
Polarized
No One Else
Perseus
Collider
Gun
Umbrella
Something Good
American Girl
Big Sky
One Thing
After releasing two independent albums, Luke Dowler was signed to Dream Records, the home of some of the newest and greatest worship and CCM artists of today. But don't judge this album, Polarized, by the label. These songs are full of acoustic themes and rustic vocals. Hailing from a small town near Glacier National Park in Montana, Dowler seems to use the outdoors as inspiration, which creates a really wide open record. Said to be "honest and gimmick free," with musical influence from Kings of Leon, Oasis, and Third Eye Blind among others, these songs are perfect for any venue or setting.
Starting with an upbeat song called "Coming Alive," it's immediately noticeable how similar Luke Dowler's voice is to both Bear Rinehart of Needtobreathe and Jason Roy of Building 429. To me, this song seems basically like a worship song set to the style of a folk song, which works very nicely. Next, "Hey Boy" has a bit of a mysterious sound. The lyrics are meant to encourage someone to stop putting so much pressure on himself. "Polarized," is the title track, and also the first music video from the album, which you can watch here. The vocals in the first verse aren't the greatest because they are a little off key, but they get way better as the song progresses. The words talk about self-glorification and disagreement as "…Some of the reasons / We are at war." After that, "No One Else" is a love song about trying to win a girl's heart. The next title, "Perseus," comes from the ancient Greek mythology character of the same name. The song is about living on fire for God and letting it shine enormously: "Oh, I wanna' riot, / 'Cause I don't wanna' burn out quiet."
"Collider" is slower with eerie sounding strings. The vocals are meant to sound passionate, but for most of the time they turn out more like yelling. "Gun" talks about how you can't force change with threats: "You can't change the world with a gun." The production quality on "Umbrella" is noticeably high, which is one reason the song is unlike all the others, and the music is happy and poppy with xylophone and "ba ba da" vocals, rather than dark and gravelly like the other songs. "Something Good" is a pop song with a very subtle hint of soulfulness. "American Girl" basically recounts the tale of a relationship with a girl, mostly talking about a night at a bonfire. "Big Sky" is an alternative rock song with an amazing intro. It continues the outdoor theme and talks about the stars and sky. Last, "One Thing" is about not being able to live without God. It's a nice ambient song with great guitar.
Overall: Luke Dowler has crafted a brilliant assortment of songs on Polarized. The lyrics are really well-written and thought provoking, and the instrumentation compliments them on each song. Dowler's voice, though similar to other artists, is actually unique for the type of music he is making. The sound he creates just has a cool rustic feeling to it from the vocals to the themes. This album is an impressive offering from Luke Dowler, and I encourage fans of folk, rock, and CCM to give it a listen.