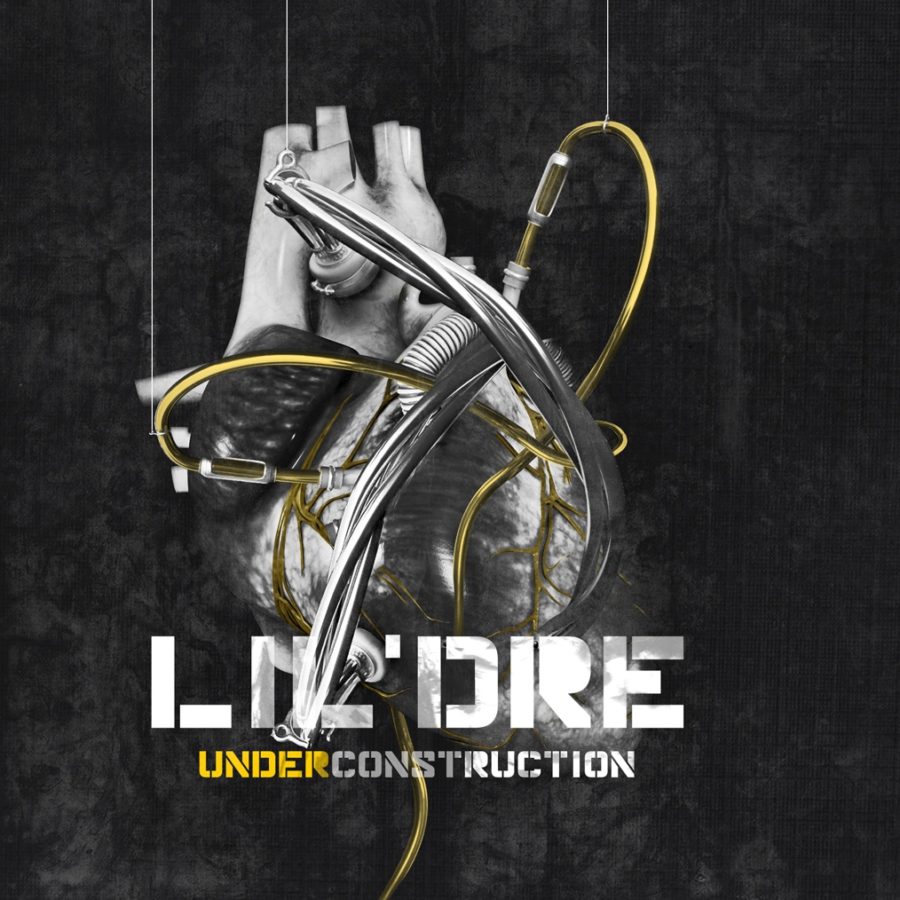 Artist: Lil' Dre
Title: Under Construction
Label: Church Boy Entertainment
Release Date: July 31st, 2012
Tracklisting:
Intro – Lit
Exposed
En Fuego
Cornerstone (Feat. C.D.)
Molded Man
Let's Get it in
Created
Strut
Break Loose (Feat. BigT)
Under Construction
Elevate (Feat. T.I.C.)
Groundwork (Feat. Alicia Parrett)
American Dream (Ft Denver Duncan)
Brand New (Feat. BigT)
En Fuego – Live (Bonus Track)
If Lecrae is the king of the Christian Hip-hop world, then allow me to introduce you to its crown prince. Lil' Dre mixes together fresh beats with his signature blend of silky smooth vocals, inspired flow, and more than just a dash of impressively clever and deeply theological lyrics. Having already released one mix-tape and one full album through Church Boy Entertainment, Lil' Dre returns to light up the summer with Under Construction.
Under Construction is simply an all around great album. Those fortunate enough to have gotten a taste of what Lil' Dre has offered up in recent years will find that everything there is to love about his music has been tightened up and polished to an even more impressive degree. The first thing that stands out in this regard are Dre's vocals. Dre has the amazing ability to bring both silky smooth R&B type vocals and perfectly timed powerful raps one right after the other. In this regard, he's almost like the Hip-hop version of Ryan Clark from Demon Hunter. And much like Clark (though, of course, a completely different genre) Dre's voice bleeds passion into every single lyric on the album.
Speaking of lyrics, Under Construction features some of Dre's best writing to date. As mentioned above, the lyrics are both incredibly clever and deeply theological. Across the fourteen tracks of this album you'll hear quick references which give a nod to everything from Chris Brown to Wayne Gretzky and from Trip Lee to Megazord (Power Rangers). At the same time, the listener is just as likely to catch references to specific Bible verses and powerful theological concepts which blend in so seamlessly, you'll want to come back time and again for both the addicting sound and for some exegesis. From start to finish Christ is the centerpiece of the lyrics, yet the concepts are completely personal and relate to every day life while also avoiding the high cheese factor Christian rap was once synonymous with.
Impressively, there are really no throw away tracks on the album. Not counting the intro or the live track (though the intro is rather polished, and the live track proves that Dre is just as amazing live) each track on the album has the ability to stand on its own two feet. Though some tracks are slightly more memorable than others, I really didn't feel as though any specific track was a weak link on the album. Aside from Blindside's With Shivering Hearts We Wait, I really couldn't name off too many other albums I can honestly say that about.
If I had to choose the highlight reel for this effort, however, I would probably narrow it down to four songs that caught my ear just a little more than the others. "En Fuego" (which you can get your hands on through IVM's exclusive Church Boy Sampler) is a great song to play in your car and turn up loud. The hook is extremely catchy and is designed to challenge the Body of Christ to catch fire and be a "Light for the blind man's sight." "Created" is another great track with an incredibly catchy hook that shows better than most Dre's ability to switch from Usher-like silky to Lecrae-like rapping and back again. "Cornerstone" is a very strong track and has one of my favorite flows of the album; "gotta make sure we're rooted and grounded in the word of God so when trials come I won't take the apple, like iPod. The fans nod. Yeah our stance broad, we standin' on the Trinity homy like tripod… one Body, many members and a sword. Through Christ we assemble like Megazord."
The last one I'll mention is "American Dream" featuring Denver Duncan. I think this track stood out in a big way because although Lil' Dre is more than capable of handling the smoother sounds on the album (as mentioned above) Denver Duncan really just steps it up a notch. Denver offers a sound to the track that is even more smooth, soulful, and catchy. Taking inspiration from the Biblical promise that "where your treasure is, there your heart will be also," American Dream compares the finite things of this world to the exceeding treasure found in Christ.
Overall: Lil' Dre has never disappointed and he certainly does not start here. Under Construction is an all around solid album with no filler. Each of the thirteen main tracks are worthy to stand on their own and also work together so that the overall album is one of the best releases to come out this year. Fans of the hip-hop owe it to themselves to check this out when it drops on the 31st.
RIYL: Lecrae, Flame, 116 clique, Trip Lee