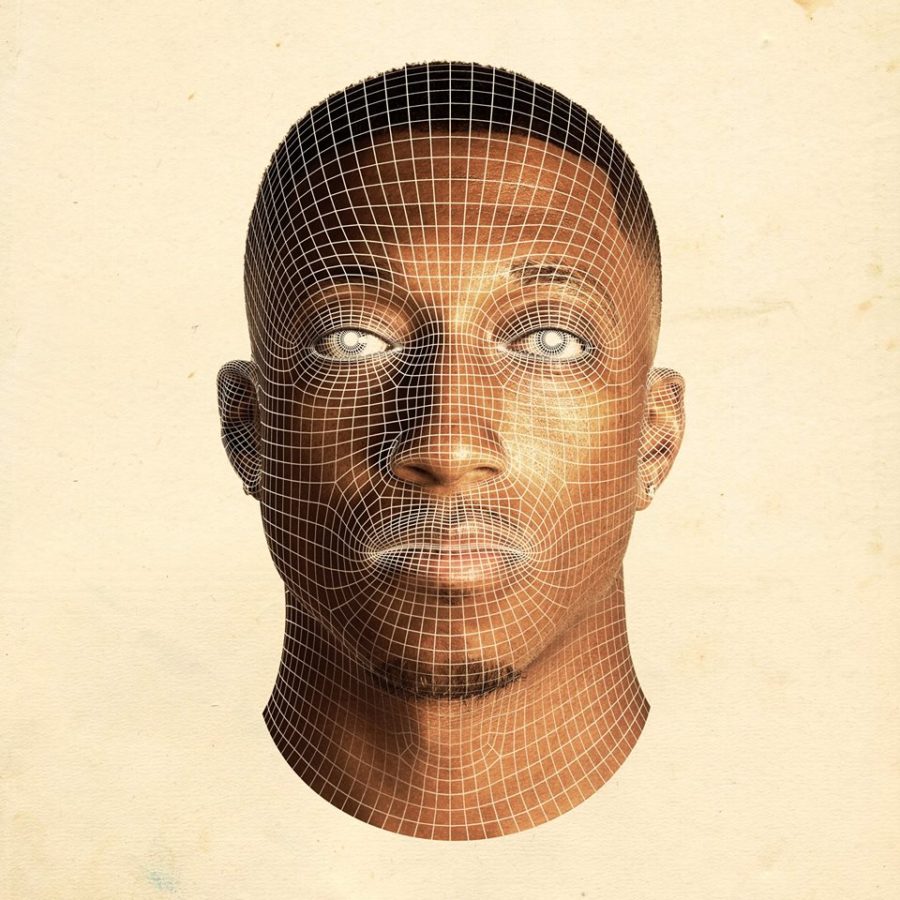 Artist: Lecrae
Title: Anomaly
Label: Reach Records
Release Date: 09/09/2014
Reviewer: Anthony Peronto
Tracklisting:
Outsiders
Welcome To America
Say I Won't ft. Andy Mineo
Nuthin
Fear
Anomaly
Timepiece
Dirty Water
Wish
Runners
All I Need Is You
Give In ft. Crystal Nicole
Good, Bad, Ugly
Broken ft. Kari Jobe
Messengers ft. for KING & COUNTRY
When the religious respond to you in hate and judgment (ex. every Illuminati comment on Youtube), the mainstream doesn't know what to do with you (ex. the lack of radio play), and everyone from youth groups, moms, and celebrities name you as their favorite "Christian rapper", you start to feel like you don't belong. After six studio albums and two mixtapes, Lecrae is channeling that feeling and hoping to unite all outsiders with his latest project- Anomaly. Whether you miss the overt spiritual sound of Rebel or enjoy the mainstream exposure since Gravity, leave your expectations at the door, as Anomaly is filled with both the experimental and the emotional.
Celebrating anomalies and rebels, "Outsiders" is an interesting choice to start off with, as it's similar to Derek Minor's "Lost In Minorvile." Both are introductory tracks that act as a summary of the sound and content you'll expect on the albums. But while Minor's next track "IGWT" focuses on the sad state of the USA, Lecrae's "Welcome To America" takes a deeper approach in the style of "Church Clothes." Examining youth in the "land of opportunity," returning veterans, and sweatshop workers wanting to live the "American Dream," each finds crushing disappointment in what they find. As it's still considered "the melting pot," it's natural that people see the US through different lens and this powerful song allows us to step back and examine our lives and perceptions. The two prime examples of anomaly-advocating follow with "Say I Won't" and "Nuthin," which are the best-produced songs on the album. One of the few bangers on Anomaly, the 808&Elite-produced "Say I Won't" shows the always-welcome humor of Andy Mineo and the playful side of Crae. However the more timeless of the two songs would be "Nuthin," which reveals the lack of substance on the radio in a way that would've gave into a "wack MC" mentality if made by lesser artist. Influenced by Club Noveau's Why Your Treat Me So Bad" and Luniz's "I Got Give On It," the GAWVI-produced track is a lyrical monster with verses like,"The truth is for a few designer labels/ And a little bit of paper/Now you 12 Years Slavin'."
"Fear" marks the first of several introspective tracks, as Lecrae examines his detractors, supporters, and overall anxiety in an industry that doesn't understand him. Inspired by Psalm 23:4 and containing culturally-diverse interludes, this reflective track is powerful for lines such as, "Jesus, Jesus, Jesus, Jesus, Jesus to all of my haters/ For the ones who think I forgot him and the ones who won't let me say it." After the interlude-ish, unneeded, but decent title track comes "Timepiece" and "Dirty Water," which complement each other with their messages on comfort and material possessions. But the most clever example is the latter track, produced by Derek Minor, that's a banger requiring the listener to "dig deeper" for the meaning. Not only does it observe the water crisis overseas, but also it's a challenge to people in first-world countries. Lecrae confronts the greed, motives, and the racial tensions that occur in a lot of missionary and humanitarian work. Verses such as, "I just dug a well in West Africa/ But how many of my friends is African, huh?/ No habla espanol, just show me tu bano (Translated as, "I don't speak Spanish, just show me the bathroom")/ Ain't trynna get to know you, I'm too busy reading Daniel," are just as biting as those found on Crae's Church Clothes mixtapes.
After "Dirty Water," there's a noticeable transition in the album's tone. The novel and experimental sound shifts to the emotional and encouraging, though there are a few surprises throughout. As "Wish" shows Lecrae reflecting back on his life and past mistakes, his sense of humor comes back around on "Runners." With comedy similar to the skit on "Sell Out," this simple and concise track is a warning about chasing your lustful desires. It may seem like a filler song but as a fellow family man, Lecrae's intent is crystal-clear and admirable. In what is Lecrae's most accomplished love song to date; "All I Need Is You" details the commitment, relief, struggle, and beauty of a Godly marriage. Why it doesn't get enough radio-exposure is beyond me. Though that can't be said, at least on CCM radio, for the pop-influenced "Give In." Let's just say that however good and well made it may be, it's not one of the strongest songs you'll find here.
The biggest surprise on Anomaly, or any of Lecrae's albums to date, would be "Good, Bad, Ugly" which tops "Prayin' For You" for the most realest song of Lecrae's career. Detailing his experiences with abortion and sexual abuse, Lecrae reveals a side of himself that few people have seen before. "Broken" soon follows, with Kari Jobe's vocals and Rice/Prielozny's production easily making it the best of the more radio-friendly songs on the album. However, the album closes on a slightly sour note with the weakest song: "Messengers." This makes the second time for King & Country has appeared on a musically-vanilla Reach Records song (with "Caught Dreaming" being the first). You can already see the music video, the duo stomping one foot on a mountaintop (with the wind blowing, naturally). But in all seriousness, the song is fairly good and ends the album on a very uplifting note.
Overall: Finding him at his most confident (which explains why he streamed it early on Itunes Radio), this album is a shining example of who Lecrae is as an artist and individual. It's structure and production may be wide-ranging, but Lecrae is attempting to present his eclectic sound to the widest audience possible. But in the end, what do you expect on an album called Anomaly? But as we argue over which album of Lecrae's is best, take in what Anomaly has to offer, and wait for Lecrae's upcoming book; the real important question is this: When can we see a Misfit/Anomaly collab?
RIYL: Any Reach Records, Collision, Humble Beast, or RMG artists