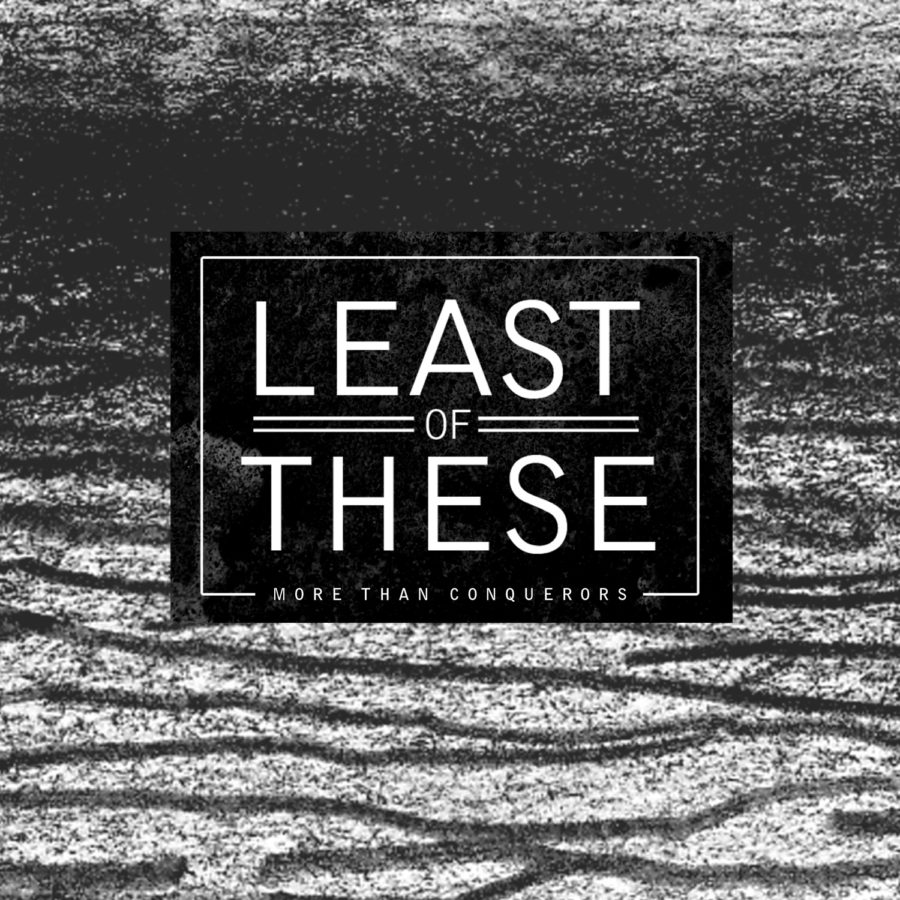 Artist: Least of These
Album: More Than Conquerors EP
Label: None
Release Date: August 26, 2011
Reviewed by: Cimarron Hatch
Buy The Album: Bandcamp / Big Cartel

Tracklisting:
1. Amazing Grace
2. Grace
3. The Call
4. Imitators
5. Oh God
6. New Creation
7. Filthy Man
When I was first previewing this band I did not like them at all. It turned out I was listening to the wrong band thanks to my not always trustworthy Google search. I have since then found the right band, turned my opinion around and have become a fan of Least of These. They have a cool indie rock sound similar to bands such as So Long Forgotten and Great Awakening. This EP, More Than Conquerors, is a passionate collection of songs put together by an extremely talented group of four guys based out of Denton, Texas. The band is comprised of Joshua Weir, rhythm guitar and vocals; Tyler Collins, lead guitar and vocals; Kyle Ramsey, bass guitar and vocals and TJ Collins, drums and vocals. Each song has an incredibly heartfelt message and meaning which makes the album feel inspired, not only by the ideas of the writer, but by the voice of our Almighty God speaking straight to the songwriter.
More Than Conquerors begins with an instrumental version of the classic hymn, "Amazing Grace," which leads into the guitar driven track "Grace." This song talks about God's grace washing away all of our transgressions. The album continues with "The Call" which features a rhythmic intro and a chorus that makes the song feel moving because of its synth background throughout. The next song, "Imitators," starts out as an acoustic worship song and continually progresses into a rock song with even some screamo vocals. I really like the lyric repeated throughout the song: I'll be your / willing vessel, God. "Imitators" makes an abrupt transition into the next song, "Oh God," which starts out sounding like a demo recording. The song is basically a five minute and twenty-three second cry out to God.
The album begins to wind down with a part instrumental, part sermon track titled "New Creation." It brings a refreshing feel to the album, which I'm sure is the band's intent. "New Creation" leads into the final track, "Filthy Man," a humbling song about losing your own stubborn ways and coming to live for God. This song concludes the album nicely with a long outro until finally you hear the sound of a door closing–which, in my opinion, is the perfect end to the album.
Overall: This album is a great one if you like indie rock with meaningful passionate lyrics. Even though this is only a seven track EP, in some ways it feels like the perfect amount of music. But it also in other ways doesn't feel like enough. It has a really kind of bittersweet ending which left me feeling satisfied. I definitely recommend checking out this band and album. And make sure you have the right band if you Google them. 🙂