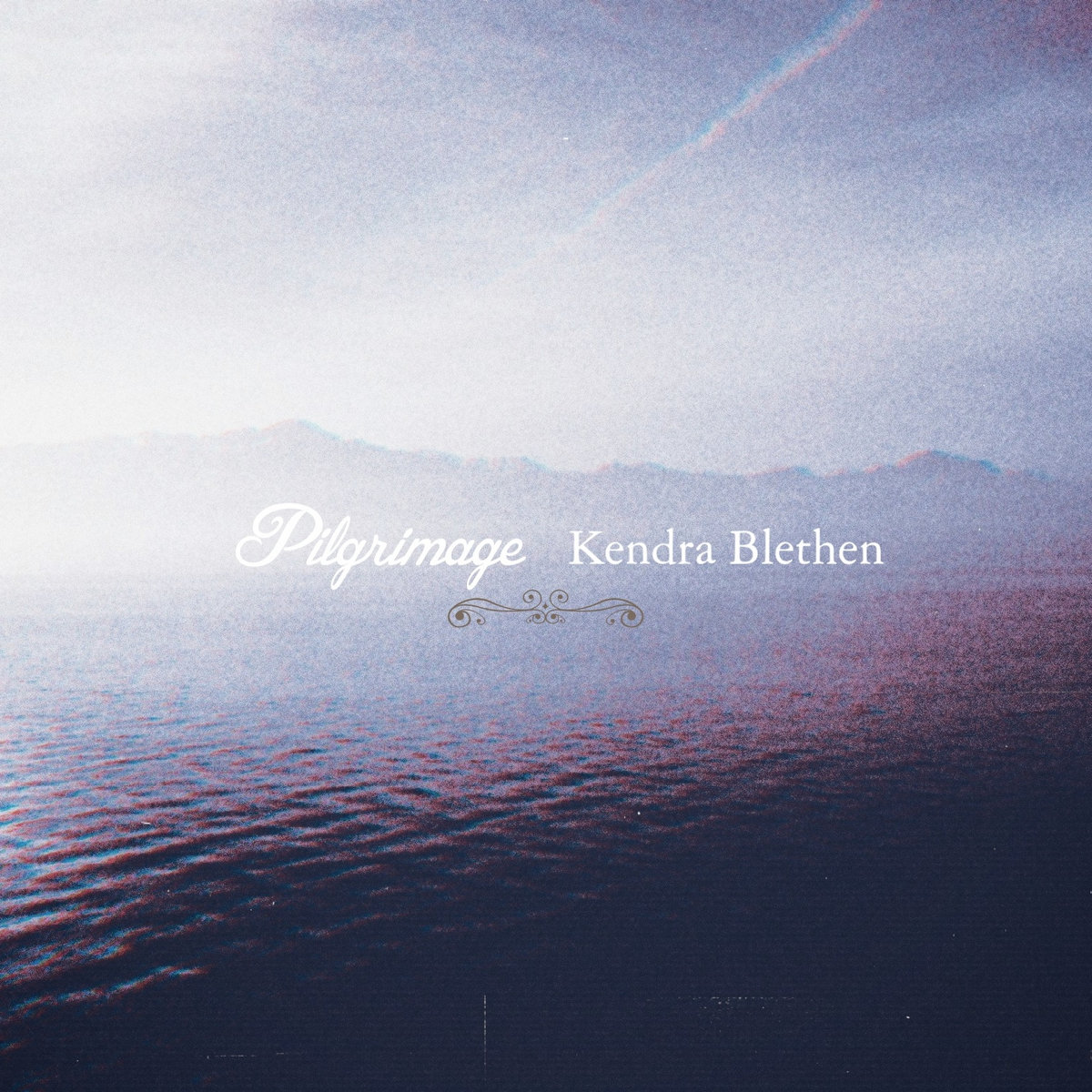 Kendra Blethen is one of a host of singer-songwriters I found this past year, and it seems like North Carolina is churning out artist after artist. Blethen brandishes a unique blend of southern grit and spiritual ruminations across Pilgrimage, her debut EP. The core concept came to her during a drive to what I can only assume might be Audiofeed – a reminder that the voyage matters as much as the destination. Or, as Miley Cyrus put it, "It's the climb".
Admittedly, there's a certain simplicity here, both in song structure and lyrics. Many tracks are carried largely by Blethen's voice and guitar alone, with an occasional piano, harmonica or string part thrown in. In some ways, it feels like a stripped-down version of Wade Walker, albeit a bit slower and more meek.
But Pilgrimage feels like an appropriate title. This EP is wrought with lament and expectation. It acknowledges the near of the Kingdom is a way that feels like a mirage – not far off yet not fully established. There are tears and longings. There is hope sprinkled in with the promise of the Gospel. It is the essence of already-not-yet. Blethen does not paint a picture of a perfect world in the present, but listeners are certainly not left inconsolable.
Blethen flaunts her vocal ability plenty here, and it's one of the biggest components on this release. She rests somewhere between the likes of Stevie Nicks and Shania Twain. It's an earthy, mature texture – one that feels hardened by life's trials.
The EP ends on "Seabirds", a track that feels like the proper fulcrum of this release. It's the most-developed track by far, complete with drums, bass, and keys. It's fairly catchy and has a bit of Fleetwood Mac flair at times. But ultimately it shows us what a fully-orchestrated Kendra Blethen track looks like. Consequently, the other tracks feel a bit lacking – but this is proof Blethen's songs have plenty of potential.
Ultimately, this is a proper first attempt from a budding singer-songwriter with a unique voice and a pleasantly-honest approach to Psalm-like compositions. Here's hoping to new songs that continue to build on this strong first effort.
Also, be sure to check out my "Christian coffeehouse vibes" playlist where I continually add new artists.