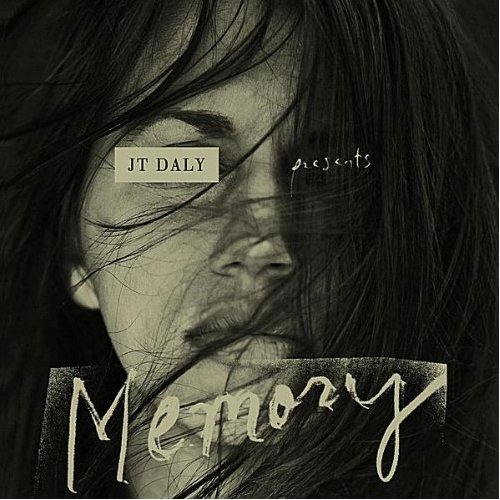 Artist: JT Daly (Spotify)
Title: Memory
Label: Blood Bathe Records
Release Date: 4/17/12
Reviewer: Carter Fraser
Tracklisting:
Things Will Never Be The Same
Memory
Hymn (Lord, I Need Time)
Love from Dust, Blood, and Rust
Youth
Boys and Girls
Oberlin
You Go Your Way, I'll Go Mine
No Other
Children of God
In the midst of the never-ending delays of Paper Route's follow up to 2009's Absence, Paper Route vocalist JT Daly released his full-length solo effort Memory somewhat under the radar. Touted by Daly as being written without the thought of people ever hearing it, Memory might be expected to be an even more intimate exploration of the softer, more reflective moments of Absence, such as "Dance On Our Graves" and "Are We All Forgotten," but this is not the case. Instead, Memory comes off as more distant and more blown up; the big synth climaxes have less substance and seem to just happen, rather than evolve from intimate textural melodies. Daly himself seems to hide behind this wall of sound as well, rarely stepping out to take a strong lead vocally as he did so well on Absence. What we're left with is something that sounds undeniably pretty, but is almost entirely without consequence.
M83 comparisons are inevitable, as Daly has taken his solo effort somewhat away from the indie rock foundation of Paper Route in favor of an electro-shoegazing style similar to that of the breakout French group. Daly, though, struggles to recreate the exuberance that M83 can command; through the droning, there's just, well, droning. It seems directionless throughout, as Daly is too frequently unable to produce any sort of mood whatsoever. There are exceptions, such as the melancholy, Radiohead-y closer "Children of God" and the grand, well-executed rocker (if the term still applies) "Boys and Girls," but as a whole Memory fails to step out and find itself. Not that anything here is outright bad, but Daly's melodies just seem to miss the mark.
Daly's vocal effects frequently blend his voice into the soundscape, but to what end? It often seems as though he wished to highlight the wall of sound above all else, but unfortunately this wall is fairly drab. Title track "Memory" avoids this best, slowly building into its vaulted-ceiling chorus. It's one of the few times that there is adequate subtlety to fully reach the heights set out for, but even then the song fades out almost as soon as it reaches full steam. As the album progresses tracks like "You Go Your Way, I'll Go Mine" become more frequent, with Daly allowing his voice to take the helm to a greater degree, but the result isn't particularly memorable. One of the odder cuts is "Oberlin," which comes across as a moderately successful attempt at a southern-electro sound. At a bare minimum it's one of the more interesting moments presented, but it more or less blends in with the mellow monotony that is all to frequent on Memory.
Overall: Maybe I'm being a bit too harsh, but Daly has shown to be capable of much more with Paper Route. Memory leaves more questions than answers. Where exactly was Daly going with this? Were we supposed to be youthfully exhilarated or gently dispirited? Ultimately, Memory does neither, and despite going through motions that should be comfortable territory, it manages to come off as almost entirely without substance.
RILY: Paper Route, M83, Brothers Martin