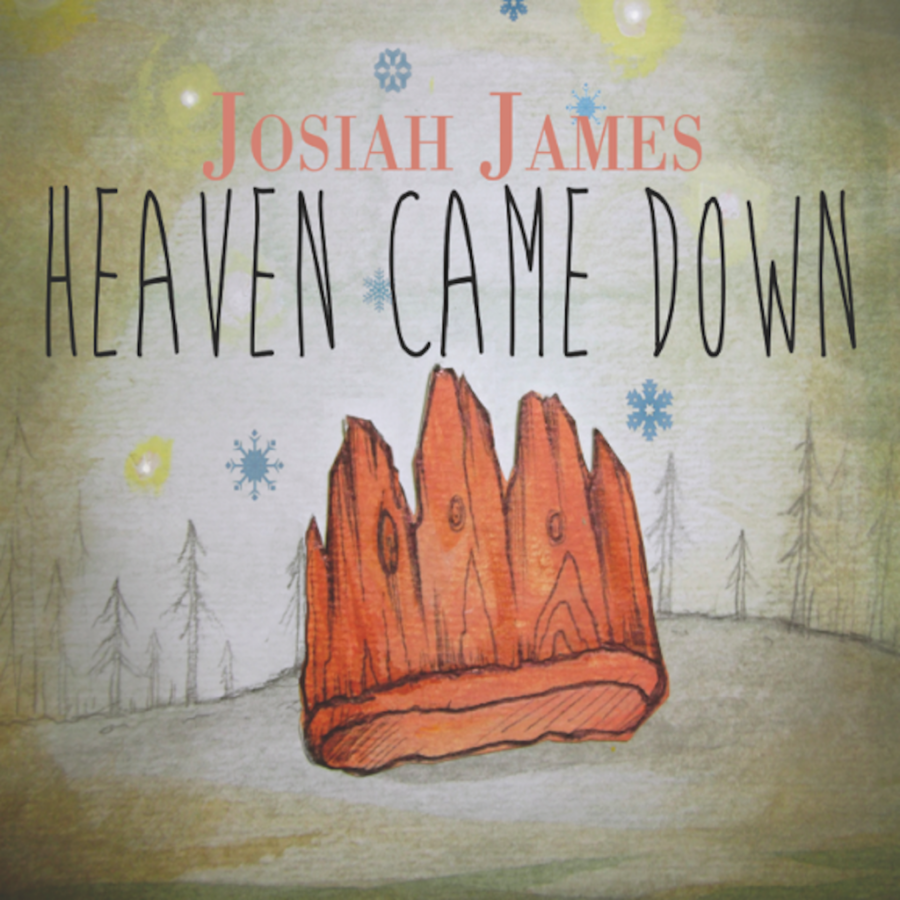 Artist: Josiah James
Album: Heaven Came Down
Label: None
Release Date: 11/27/12
Reviewer: Cimarron Hatch
Buy The Album: iTunes / AmazonMP3

Tracklisting:
The First Noel
Heaven Came Down
Oh Come Emmanuel
My God
Joy to the World
Like so many artists are doing right now, Josiah James turned to Kickstarter in order to fund this EP. With fun rewards such as sweaters and Christmas cards, it's no surprise it was funded and more. The result is a beautiful collection of three Christmas classics and two originals, beginning with "The First Noel." It's an acoustic tune with laid-back instrumentation including guitar, piano, and hand claps. There's a bit of a deviation from the traditional rhythm, but it works well in this form. Guest vocals are provided by Stephanie Lauren of the Slospeak Records duo Golden Youth.
Josiah's first original on the EP is the title track, "Heaven Came Down." The song has the makings to become a Christmas classic with its echoing chorus and meaningful lyrics. Just listening to the song makes me think of watching falling snow and drinking hot chocolate. "Oh Come Emmanuel," one of my favorite Christmas songs is next. This is usually a slower and darker track, but Josiah James' version has a rather upbeat tempo and an uplifting Christmassy feel. "My God" doesn't seem that much like a Christmas song, but it has winter themes throughout it. I would consider this a song to be enjoyed year-round. The final track is "Joy to the World." It has the same acoustic Josiah James style as the others. The arrangement sticks very closely to the original, with just a few lyrical twists that make it seem a lot like a Sunday worship song.
Overall: Josiah James' takes on the Christmas classics are wonderful, and his original songs are sure to become popular as the years go by. These songs bring me the feeling of celebrating Christmas in a log cabin in the woods and drinking hot cocoa by the fire. There is just a comforting sound throughout this album, and I recommend for everyone to give it a listen and get in the Christmas spirit.