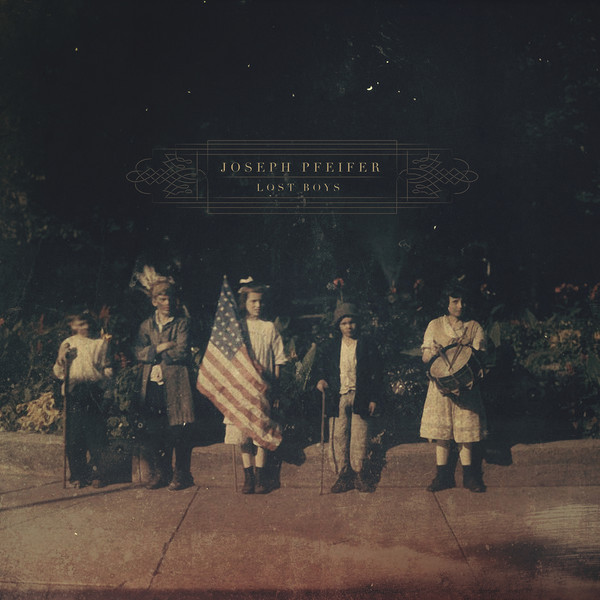 Artist: Joseph Pfeifer
Title: Lost Boys EP
Label: None
Release Date: 2/25/14
Reviewer: Cimarron Hatch
Buy The Album: iTunes / AmazonMP3
Tracklisting:
Lost Boys
God, Family, Then Everything Else
You & Me
Sam or Saul
Lady Love
Joseph Pfeifer is a singer-songwriter and worship leader from the SoCal area. He's been involved in his local music scene for over 10 years. In 2009, he released a full-length album and the title track, "Good Company," was a 1st place winner of the International Songwriting Competition that year. Now, this EP, Lost Boys, is the follow up to that album and it is sure to have an impact.
The title track, "Lost Boys," starts up the EP with some nice acoustic guitar and harmonica. It's a pretty slow tempo song with a lot of repeated lyrics. A most notable aspect is the full harmonies that start in the second verse and come in throughout the remainder of the song. "God, Family, Then Everything Else" is next and it has a bit of a country feel, complete with a twangy guitar solo toward the end. There are a lot of good lyrics in the song including "If I don't take care of my soul, / I can't take care of my own."
"You & Me" is a relaxed love song about spending time with a significant other. Eventually some nice Norah Jones-esque female vocals come in to complement Joseph well and add to the overall laid-back ambiance of the song. Next is "Sam or Saul," which includes lots and lots of cliches and odd rhythms. It's mostly composed of acoustic guitar and bongo-like drums, and the instruments have a different rhythm from the vocals which makes for a puzzling song. Finally, "Lady Love" is a very slow song to tell a woman that everything is for her.
Overall: This mostly acoustic EP has some interesting points to it. The songwriting is good, which makes the rather simple instruments work well. The sometimes subtle, sometimes blatant Biblical story references are enjoyable too. I think this EP is something worthwhile to listen to and spend time really thinking over the lyrics.