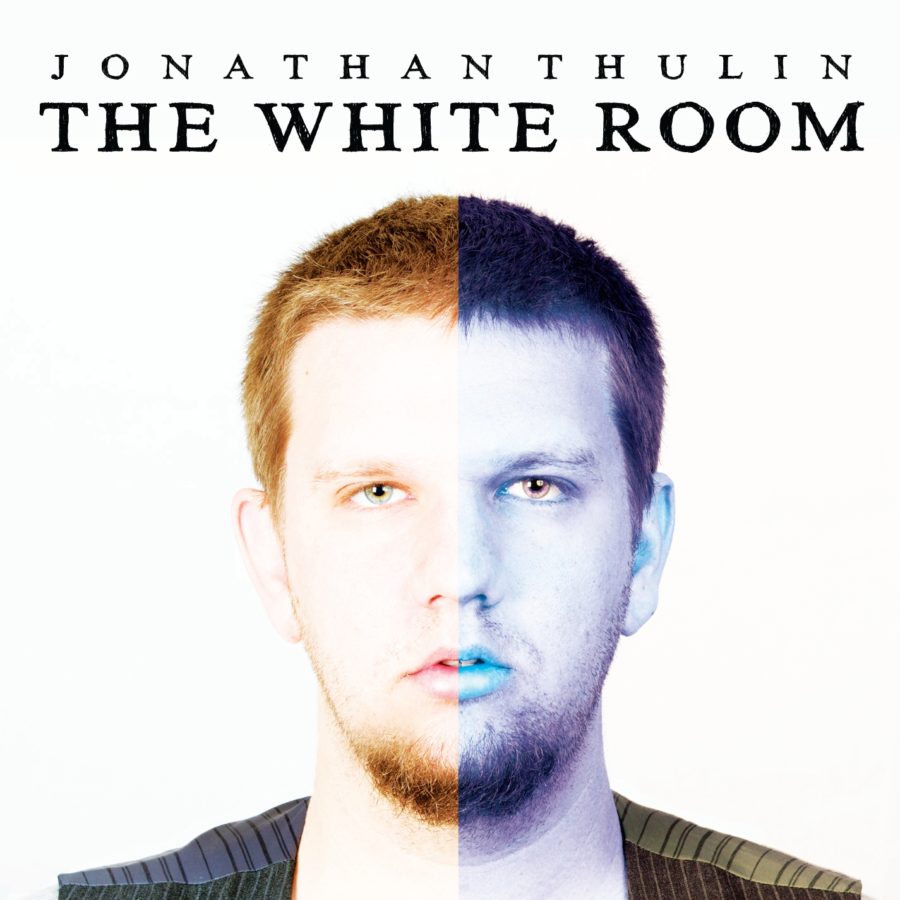 Artist: Jonathan Thulin
Title: The White Room
Label: DREAM Records
Release Date: 10/22/12
Reviewer: Jonathan Andre
Tracklisting:
Masquerade
Dead Come to Life (feat. Charmaine)
Coat of Arms
Graveyard
Bombs Away (feat. Rachael Lampa)
Love/War
Torches
I Am Nothing
Soon
Peeta
'…I wanna be a part of a generation [that] doesn't just speak up for God but acts out the way Jesus did. Jesus loved and gave himself in every way possible to every type of person. I am going to love hard and show the world the Jesus they should know. I wanna step out of my comfort zone to be a light. LOVE is my keyword and not a cheap temporary love but one that lasts and penetrates into the very hearts of people into eternity…' With Swedish origins and raised in Los Angeles, California; Jonathan Thulin has sung with many CCM artists, from pop singers Charmaine and Rachael Lampa to veteran singers Carman and The Gaithers. With an infectious passion for music reminding listeners of his symphonic sound with a musical emphasis on string instruments and keys, The White Room is a picture painted of Jonathan's hopeful heart, with many songs littered with poetic imagery and declaratory melodies, even sneaking in a song based upon Peeta, a character from a best-selling book, The Hunger Games. Moving from a pop-rock CCM sound in his first album The Anatomy of Heartflow to a more synth sound with strings and background choirs, Jonathan's 10 songs are able to reveal a notion of realness in the realm of fake, being able to stand for something in a time where alliances need to be drawn in the upcoming age of war and battle. From spiritually focused songs like 'Coat of Arms' to the assuredness of 'Dead Come to Life' and how Christ brings the dead back to life from one breath into their bones, The White Room is one of the most musically diverse and unique albums of the year, with Jonathan a certain nomination for New Artist of the Year at the Dove Awards 2013.
'Dead Come To Life' is the first single from The White Room, and starting off with a keyboard introduction infused with electronics and a light percussion, Jonathan reminds listeners of the duel that is inside all of us, the tug-of-war between our wants and desires in relation to God and want He longs for our lives. As Jonathan introduces himself as '…the living dead…', we are able to relate and sympathise with him, because each of us during our lives have sometimes felt like we're living, yet not fully alive. A song about breathing life into dry dead bones, reminding myself of Ezekiel in the Old Testament and how by God's command, he spoke to the valley of dry bones and they arose to become human; similarly God can still revive those who still may feel like those bones, dry, weary, tired, lonely and worn. Full of electronic undertones, Charmaine of in:cite Records and singer of hit songs 'Run', 'Tokyo' and 'Love Reality' provides Jonathan with a great duet partner, with the harmonies and powerful vocals a highlight in the song. Giving a sense of hope as we ask God to breathe the life back into us that we once had, this resurrection-type song in a spiritual sense is a great first single to start off an album full of metaphors and moments of encouragement. Well done Jonathan for such a stirring first single.
With a conglomeration of instruments on the album, Jonathan has presented songs to listeners that have more of a majestic, epic, or even orchestral and symphonic sound as electronics, strings and big brass instruments are introduced to give a sense of grandness as we start to listen to the issues he is presented to us about. 'Masquerade' is one of Jonathan's most confronting songs (similar to the themes of Casting Crown's 'Stained Glass Masquerade'), how we can sometimes place on a 'face' and act in certain ways when we're with certain people. Reminding ourselves that even some Christians do this, listeners are encouraged to take off the masks that so many of us seem to keep on for whatever reason. Complete with a rising anthemic feel with a touch of electronica, the truth is the aim of the song, and how '…we are wearing a mask in the truth parade…' Discomforting as it may be, 'Masquerade' is what is needed for listeners (maybe even myself included) to seriously look hard at themselves and wonder what parts of themselves aren't they showing. 'Graveyard' is also a poignant melody, and just as confronting as 'Masquerade', we are met with the vulnerability this song presents, as Jonathan sings about the persona and a past failed relationship (the song may also be autobiographical). Filled with strings to create an emotional setting to unveil a story of despair rising to hope in the bridge as Jonathan declares to God to '…raise me from the dead and lay my heart to rest so I can love again…'; 'Graveyard' is a constant reminder to those who may have been in heartbreaking situations that hope is being offered. With this song showing as much heartbreak as it shows redemption, we are encouraged to allow Christ to breathe His life within us, so we can move on from the things that hold us down. Well done Jonathan for these emotional and compelling tracks.
Throughout the rest of the album, Jonathan is able to capture a sense of hope and rescue as we look towards Christ as our Saviour and help as we continuously struggle through issues we harbour onto from first breath to final moment. 'Coat of Arms' is especially poignant as Jonathan gives us a clear reminder amidst the electronics (with the music sounding like some epic orchestral track to be played in war moments in movies); we are asked the question, '…what do I stand for? Am I left am I right, am I up and down am I east am I west…' Something to clearly ponder as we trek through our lives as we wrestle with our beliefs, values and identity, this keyboard prominent Middle Eastern inspired melody is a certain to listen to if you want to be encouraged and motivated to spend each moment carefully, because '…you only have one life to live…' 'Love/War' is another song that is able to stir up an emotional response, as Jonathan contrasts these two activities, one we declare that we show towards each other, and the other an action- what is really seen to the naked eye. Throughout the song, Jonathan sings to a little boy through the looping electronics, as we hear him cry out '…child put the weapon down, you will be alright somehow, you will be safe and sound…' Something that needs to be said to all the children around the world that are caught in the crossfire of battles that seem to be fought for longer than one remembers the reason for initially fighting, this song is a hope for those who need a comfort, Christ, to come in the midst of hopelessness and fear.
From giving us a sober reminder of struggles we so often face about how our hearts can still yearn for God, yet our immediate needs and wants can lead to destruction and 'bombs' exploding in front of us as we bear the consequences of our actions ('Bombs Away') and singing from the persona of a leper, longing for the healing touch of Jesus to come as he waits, '…waiting for these wounds to wipe clean…' ('Torches'); to a quiet piano melody about how we are nothing without Christ, a heartfelt melody of surrender as we lay down our agendas at Jesus's feet and declare that '…I need you now, need you always…' ('I Am Nothing'); Jonathan's musical style showcases his ingeniousness and musical variety as we ponder the themes of the record, complete with a crescendoing feeling throughout many songs on the album. 'Peeta', the last song on the album, is based upon the Hunger Games character of the same name, and though I haven't seen either the film or read the book, I can certainly identify with the lyrics of the song. As we are living in times when to hold onto something we believe can seem like a fight in a war or battle, it is crucial to keep fighting and know that nothing, not even death, can tear us from knowing Christ and His sacrifice, salvation and unending love for us. A fitting end to an album destined to promote identity in Christ, 'Peeta' reminds us that though the battle is hard, '…there is a much greater purpose and as soon as we understand the depth and beauty of the God we serve then we will have a different view of those around us and find even more ways to love…'
Overall: Jonathan Thulin's second album The White Room is a musical masterpiece and is a must if you enjoy orchestral music. Listening to the instruments alone is enough to purchase this album- the poignant and emotional lyrics are just an added bonus! As I am reminded of the transientness of life and how my convictions ought to be placed upon the eternal rather than the fleeting, I am encouraged to continue to pursue Christ against all the odds, understanding that '…You died and rose just to give me freedom…' ('I Am Nothing'). Releasing on the same date as Bebo Norman's Lights of Distant Cities and Hyland's Finding Our Way, Jonathan's release on DREAM Records (though not a major record label) is enough for listeners to take notice. With his honesty and integrity flowing through each track, we can't help but sit alert and let the words soak through ourselves, being changed as we re-evaluate our own lives. With a musical similarity to Michael W. Smith's instrumental records Freedom and Glory, The White Room is one of my favourite albums in October 2012. Well done Jonathan for such an emotional and powerful album!
RIYL: David Thulin, Charmaine, Rachael Lampa, Press Play
Buy the Album: iTunes/Amazon mp3