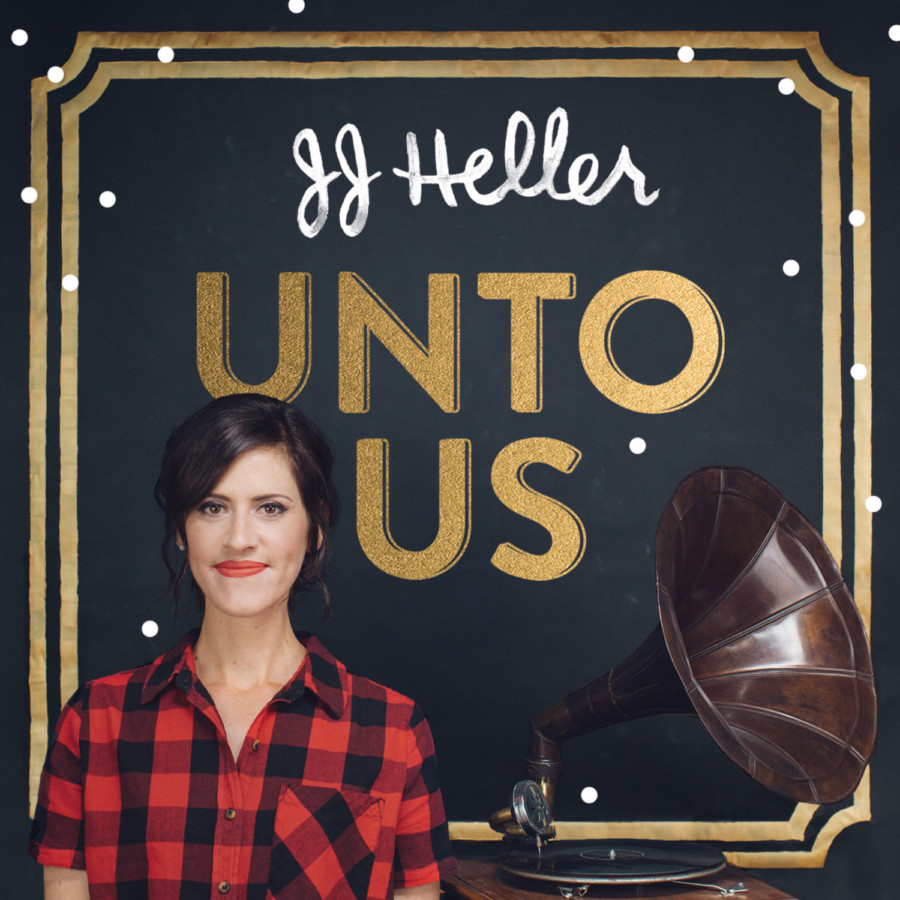 In writing reviews, occasionally you come across an artist or band you're entirely unfamiliar with. There can be a number of reasons for that, but nevertheless, when I come across them, I look forward to writing the review. It's often a great way to find and share new artists/bands to listen to and you know you're sure to present a fresh take on the album you're reviewing. Such is the case with JJ Heller's newest offering, a Christmas album, called "Unto Us".
Before even kicking off the first song, my expectation was a very folky album, with perhaps a hint of country thrown in. Of course, this was purely based on what I'd read online about JJ Heller's previous work. While I suppose you could say my expectations were met to some extent, listening to "Unto Us" revealed more of an acoustic, laid back album start to finish, though there is a bit of an uptick noted in "Oh, To See Christmas", a song about Christmas from a child's perspective.
The vast majority of the album maintains a very laid back, acoustic feel with the occasional keys and a little clean guitar here and there. While I enjoy hearing different takes on classic Christmas songs from various bands and artists putting their own spin on them, for my money, nothing beats hearing these tunes being played and sung in their original fashion, or at least close to it. And that is what you're getting here. JJ has a lovely voice and when combined with the acoustic guitar, keys, and just the right touch of drums, you have yourself one great Christmas album.
While the traditional Christmas songs on this album are great and very well done, JJ has also done a wonderful job of putting together a few original songs that appear on the album such as "Christmas Is Here", "Unto Us", and "Little Town Of Bethlehem". These originals are very easy to catch onto as the songs progress and carry with them a very worshipful tone that is quite memorable.
When all is said and done, this Christmas album would make for some great listening while spending some quality time with the family this holiday season.