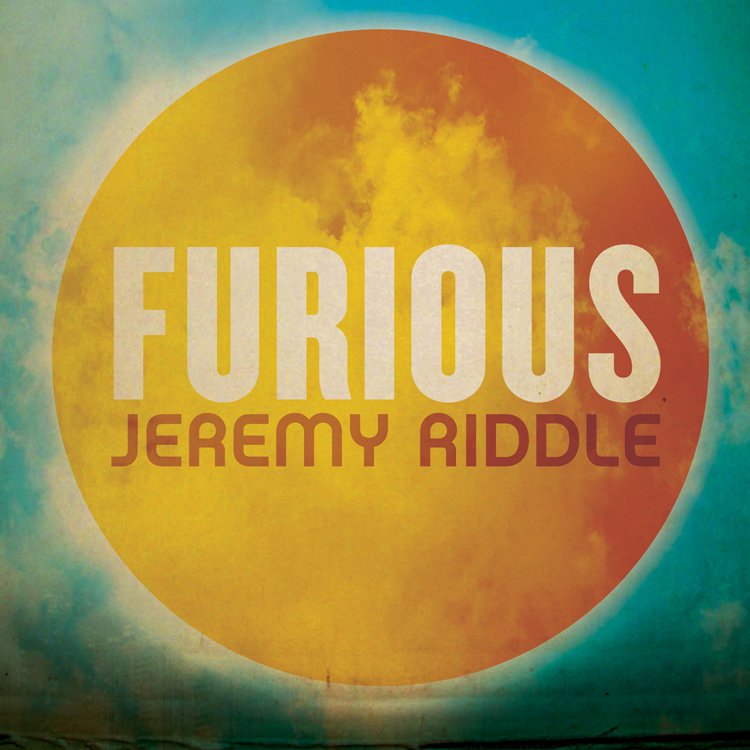 Artist: Jeremy Riddle
Title: Furious
Label: Vineyard Music
Release Date: 9/20/11
Reviewer: Jonathan Andre
Tracklisting:
Fall Afresh
Furious
Love Came Down
One Thing Remains
Acquitted
You Are Good
Walk in the Promise
One Thirst and Hunger
Glory to the Lamb
The Lord is My Shepherd
Here
Always
'…every human being has some of a coping mechanism that they have to deal with their pain, and most of ours are very benign and it's not like we're turning to hard drugs or alcohol or that kind of thing, although definitely some people do. But it can be food. It can be TV. It can be checking out to a sitcom or whatever it is–the smallest things we do…' A quote from Jeremy Riddle in his recent interview at NRT has really impacted me recently about how I live my life. A theme in his latest album, Furious, Jeremy seeks to give us another option for our pain and hurt, pointing to Jesus. Through poignant lyrics and a soothing, earthy voice through soft acoustics as well as dynamic drums and guitars; Jeremy's long awaited album delves into themes of worship as he writes to allow listeners to '…encounter God–to build a relationship with Him through these songs and for them to experience His heart for them…' With ballads and world-shaking anthems, Jeremy seeks to present worshipful moments for both personal and corporate worship as we are swept up with the knowledge of the love of Christ, the one thing that remains when everything else falls.
'The Lord is My Shepherd' is Jeremy's first single, based upon Psalm 23. Through the light acoustics and drums, Jeremy shouts out '…the Lord is my shepherd and I want for nothing…' creating a space for listeners to dwell in the truth that God is everything we need. An anthem that has impacted many lives through the airwaves, as I listen to this unique and ingenious take on one of the famous psalms; I can't help but worship along with Jeremy as I soak in his words of declaration, proclaiming that we are only satisfied by God and Him alone. Certainly one of the most underrated worship artists of this generation, Jeremy continues to bring to the fore heartfelt songs of redemption and restoration, with this song becoming one of his famous songs after 'Sweetly Broken'.
'Fall Afresh', 'Acquitted', 'Walk in the Promise' and 'One Thirst' are all moments of true worship as Jeremy strips back the veil and presents a heartfelt response to God's unfailing and unequivocal love for each and every person on the planet. 'Acquitted' is the gospel story, with vibrant guitars and a dynamic drum beat that moves the song towards the realm of anthems that are destined to be sung in churches around the world soon. As Jeremy proclaims '…true love was shown, true love defined, as He was scorned and crucified, He tore the veil, bridged the divide, taking us from darkness to light…' we are met with an honesty lyrical poetry portraying the Father's love in a unique way, as Jeremy vulnerability urges creation to '…sing a new song, sing of His goodness… sing of His wonderful love…' 'One Thirst' is a reflective acoustic track of hope and adoration as Jeremy lays everyone at the cross, yearning for God to come and '…teach us Lord reveal Your ways, anoint us for the greater things…' Listening to this 4:58 track is certainly one of my highlights as Jeremy spontaneously cries out to the Lord, waiting for Him to come and reveal His glory and splendour, understanding that He alone satisfies the longing heart. 'Fall Afresh' is the first song on the album and is a simple song of asking God to fall upon us, for our souls to be awake and respondent towards His love and affection. With just an acoustic guitar, and a reverbing keyboard; Jeremy's vocals shine as he earnestly cries out as he is submersed in the worship surrounding this 3 minute track. A repeating refrain at the end '…Spirit come and fill this place, let Your glory now invade…' is a certain highlight of the song as Jeremy give His all to Christ. 'Walk in the Promise' is a subdued song of dependence as Jeremy worships over the piano and acoustics, making his intentions known as he declares '…with hope and healing in Your wings, with fire and with wind, You fall on us again…' One of the most humbling moments on the album; this is a song for those who long for God's fire to fall over the world.
Glancing through the album lineup, there are many songs from Jeremy that have been made famous by Jeremy's home church, Bethel, as well as covered by many different artists to garner acclaim and praise in the CCM market. The title track is a recent favourite of mine, this studio offering releasing a fresh and well-deserved passion as the intro of guitars builds up a response of proclamation as Jeremy asserts '…nothing can tear us from the grip of His mighty love…', flowing into a chorus of beautiful declarations. God's love is indeed furious for us, His undeserving love reaching deep within our hearts and convicting us of His plans and future for us. Both 'One Thing Remains' and 'Love Came Down' feature on Bethel's Be Lifted High album, and again feature on this release. Both provide fresh and revitalising versions of already church-favourites. Through the use of powerful drums, electric guitars and percussion that'll make even the uninterested listeners a fan of these songs; Jeremy creates a worshipful moment as he declares '…love came down and rescued me, love came down and set me free, and I am Yours, God I'm forever Yours…' ('Love Came Down') and '…Your love never fails, never gives up, never runs out on me…' ('One Thing Remains'). 'You Are Good' is a potential second radio single as Jeremy proclaims the goodness of God, declaring that he will sing, dance and shout God's goodness in his life. Through a strong drum beat and strong vocal power that ticks the 'single' box; Jeremy creates a worship-dance atmosphere as he releases the sound of joy and hope amongst the listeners who may be listening in a time when there may not be hope or joy amongst them. But it is the last song, 'Always' that really hits the nail in relation to the thematic elements on Furious. Sung against electronic reverbs on the keyboard, Jeremy clearly states that he will always wait upon the Lord, '…always anticipating Your love, it's all my heart can think of…' What a heartfelt and emotional album closer for an album full of worshipful experiences.
Overall: Jeremy's album has a freshness of worship that compares him to modern worshippers Chris Tomlin, Martin Smith from Delirious?; one sonic society, and Paul Baloche. With favourites 'One Thing Remains', 'Love Came Down' and 'The Lord is My Shepherd', this is an album for fans of Bethel, or for those who just want to sit back and submerse themselves in the truths of God's never ending love, creating a sense of hope and worship as listeners worship with abandon around the world. Well done Jeremy for an album that speaks to even the hardened of listeners!
RIYL: One Sonic Society, Paul Baloche, Jesus Culture, Bethel Live
Buy the Album: iTunes/Amazon mp3