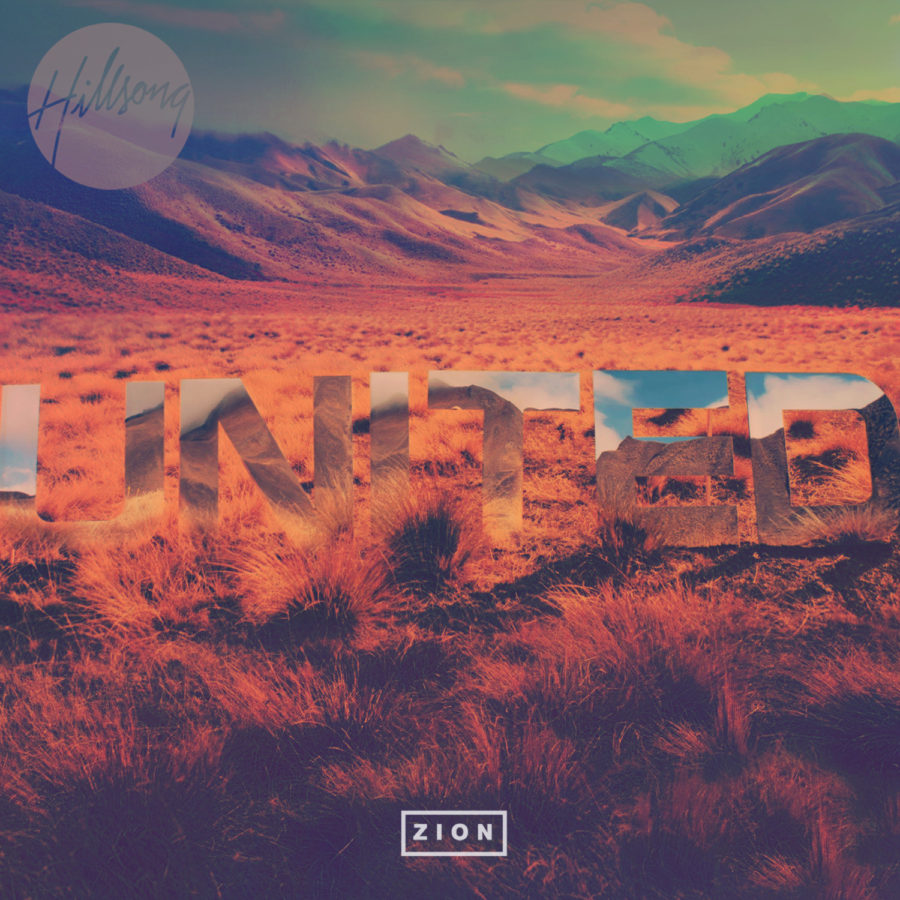 Artist: Hillsong UNITED
Title: ZION
Label: Hillsong Music Publishing
Release Date: 2/26/13
Reviewer: Jonathan Andre
Tracklisting:
Relentless
Up in Arms
Scandal of Grace
Oceans (Where Feet May Fail)
Stay and Wait
Mercy Mercy
Love is War
Nothing Like Your Love
Zion (Interlude)
Heartbeats
A Million Suns
Tapestry
King of Heaven
Arise
Mountain
Mercy Mercy (reloaded)
Oceans (Where Feet May Fail) (reloaded)
Stay and Wait (reloaded)
Hillsong (in all its formats- Live and United) have been a phenomenal force in the Christian worship music industry, introducing hit songs like 'Lead Me To the Cross', 'Desert Song', 'Forever Reign', 'Mighty to Save' and 'Hosanna'. Releasing approximately 2 or 3 albums a year either under their banners of 'Live' or 'United' (or lately under the guise of 'Chapel' or even 'Global'), it is their poignant radio singles and encouraging anthems that have led this Australian led worship movement to become one of the world's premier worship music albums to listen to each year, alongside other annual albums from Jesus Culture, Bethel, and the artists contributing to the annual Passion albums each year. While it can be hard to keep up to date with each and every release from Joel Houston, Matt Crocker, Jad Gilles and the rest of the Hillsong UNITED team, it was their 2011 album Aftermath that has given me much respect for this group of worshippers with an ever-changing personnel of members (since their inception in 1999 with UNITED's debut album Everyday). From the poignant encourager 'Bones' to the electronic infused 'Search My Heart', Aftermath showed myself personally the best that Hillsong UNITED can give, and as I listen to their brand new 2013 album, it is certainly evident that the band has not wavered musically as it offers some of the most refreshing and uplifting sonic sounds and motivational melodious undertones. While some lyrical moments can feel a little contrived and lacking when compared to other artists efforts from Gungor, All Sons and Daughters and David Crowder; we are still met with a project destined to be promoted within the Hillsong fans circle, and if you have enjoyed Aftermath (like I did), this is an album that has a similar musical vein to it, welcomed for its lyrically anchored message of grace, and how '…the scandal of grace. You died in my place. So my soul will live…' ('Scandal of Grace'). Featuring 5 extra tracks on the deluxe edition along with the 13 standard tracks, Hillsong UNITED's latest effort is a certain standout musically amongst worship albums in 2013, and is one of my favourite albums by this branch of the award-winning Australian band.
Starting off with the introduction of their new musical sound through their 2011 album Aftermath, Hillsong's musical progression from producing songs with electronic undertones as well as other melodies with a rousing looping percussion beat or a strong bass-line is something that has been hardly done by this Australian band, and listening to ZION these last few days have been refreshing musically. From the prominent strings and keyboard introduction in 'Relentless' that leads into an electronic anthemic moment complete with a strong drum beat and autotune, to the light acoustic and electric guitar work in one of my favourite songs on the album 'Oceans (Where Feet May Fail)', we are met with such stellar instrumentation that the reception the album has been receiving probably won't waver, even if this album were to be an instrumental recording- that's how good the music behind the lyrics are. With each of the songs being shared vocally by worship leaders Jad Gilles, Joel Houston and Matt Crocker, with newcomer Taya Smith singing the heartfelt 'Oceans' and co-singing 'A Million Suns' and 'Tapestry' with Jad and Joel respectively; the enthusiastic passion and heartfelt honesty and praise is undeniable as we listen to each of these songs as they bring towards the listener something new, exciting and invigorating about Christ as well as our response to it being transparent and all-offering of ourselves as we realise our role in God's never-ending story.
From our declaration of Christ's involvement in our pardon and our love towards our ransom and paid debt ('Scandal of Grace') to longing for mercy to come and cover the multitude of hurts, sins, betrayals and issues we so often have as we cry for God to '…release the chains in me, awake my soul to the hope You hold, Your grace is all I need…' ('Mercy, Mercy'), we are met with a collection of vulnerability meeting grace explained and portrayed in a humble and thought-provoking way. With much of this album shown in a reflective manner with a greater number of quiet and ambient music with an anthemic touch compared to a rousing anthem full of electric and acoustic guitars that were prevalent on previous UNITED albums; ZION boasts a great deal of emotional lyrical moments amidst the eerily refreshing musical arrangements, as we discover that '…Your love goes on tearing through the veil of darkness, breaking every chain…' ('Relentless'), in conjunction with how '…Your mercy never fades and I'm surrounded by Your compassion and Your grace…' ('Nothing Like Your Love'). With a great number of tracks employing an electronic atmosphere complete with rousing percussion and an extended length of instrumental bridges within these tracks, Hillsong are able to show a great maturity in both their lyrical prowess and musical experimentation as we see some of their greatest work on their latest album. Well done Hillsong UNITED for holistically creating a compelling and captivating album!
As we scan through each of the songs on both the standard and deluxe editions of the album, we are able to see a thematic snapshot of love and grace as each lyric of every line of the songs are littered with personal truths of God's love to us and our love in response to such a selfless and sacrificing act of servitude and humbleness. 'Heartbeats' creates an electronic musical undertone similar to that of either arcade games or Nintendo as worship leader Matt Crocker unveils a stirring and encouraging truth as we long for us to '…let go and throw my future into Your hands again, heart beats loud to the sound of a different drum…', while 'Love is War' is a 7 minute melody depicting the necessity of fighting for the love that runs the deepest, between the created and the creator. Love in its purest form must be fought for as we acknowledge the eternal sacrifice given for us. The selflessness of Christ promotes a response no less than declaring, through the lightly picking technique of the electric guitar, that '…I will fight to follow. I will fight for love, to throw my life forever, into the triumph of the Son…' Something as simple yet equally profound gives us a sense of awe and wonder as we hear a song that, together with electronic instrumental 'Zion' and the standard album closer 'King of Heaven', a piano prominent song that celebrates the truth and fact that '…You hold the ends of time, yet place Yourself here into mine, my life is now forever changed…', gives us a great collection of highlights on the album. With Matt my favourite singer in the Hillsong UNITED band, 'King of Heaven' reveals a side of worship much more poignant than the rest of the songs on the album, and of my favourite songs since 'Bones' and 'Awakening' on their previous record. Hillsong UNITED also offer us remixed versions of 'Mercy, Mercy', 'Oceans (Where Feet May Fail)' and 'Stay and Wait'. While on the original recording we are met with a keyboard prominent track reminding us of the faithfulness we ought to have towards our Father as we look and see what we might sacrifice for Him, choosing to stay beside Him in love, and wait for His instructions and run with the obedient heart towards our goals and dreams; it is the remix version of 'Stay and Wait' that really captures the musicality of the song, with an eerily refreshing sound of reverbing vocals that brings in a younger generation of listeners. Stretching the musical boundaries that are able to lead Hillsong UNITED from staying stale to leading the way in releasing fresh and relevant music material, we are given a well-rounded album destined to soothe the soul yet also provide answers to questions as we seek more of the Father and His will for our lives, with ZION helping in the process by calming the struggle inside of us with poetically poignant music. Well done Jad, Taya, Matt and Joel for such a musically different album full of experimentation that leads the way as the most unique and different album of the year.
Overall: Hillsong UNITED's third studio album (after All of the Above and Aftermath) is full of lyrically rich themes and messages against the backdrop of electronic music that presents a unique way of creating worship music, certainly keeping my interest throughout the whole album without it wavering at any point throughout the album. However, despite its ingenuity, it could also be said that for many who have had a less than ideal experience with Hillsong UNITED- either listening to an album that may be forgettable in the grand scheme of things, or feeling like songs are either lyrically similar to others they have written in the past, or having a feeling that the band have had a mismatch of either vocalist, lyrics or music to create a song that is good in one aspect but not in all; the album on the whole may only appeal towards diehard Hillsong UNITED fans (which I don't necessarily think I am). Nevertheless, this latest album does a great job in bringing in new listeners back into the fold who may have stopped listening somewhere along the line, and even if the album may not compare in terms of sales to other high-profile worship bands like Jesus Culture, Passion or Bethel, Hillsong's place in the music industry is certainly valid, and if they continue to reinvent themselves like how they have done in this album without compromising on lyrical intensity and poignancy, then their next album, whether studio or live, will be a joy and honour to listen to. Well done guys for a solid album that continues the journey of the band from standard to unique and inventive.
RIYL: Jesus Culture, Rend Collective Experiment, David Crowder*Band, Delirious?
Buy the Album: iTunes/Amazon mp3