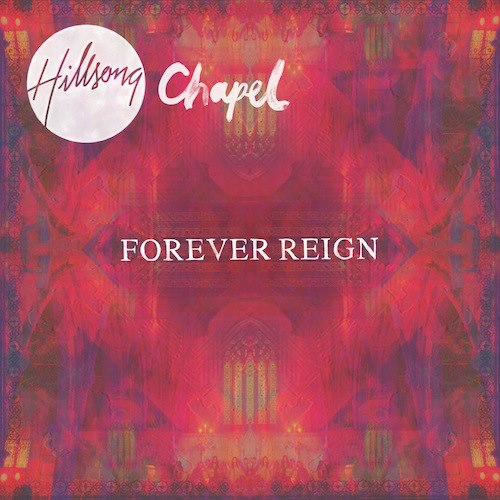 Artist: Hillsong Chapel
Title: Forever Reign
Label: Hillsong Music
Release Date: 10/23/12
Reviewer: Jonathan Andre
Tracklisting:
God is Able
Hallelujah
Rhythms of Grace
You
Cornerstone
It is Well with My Soul
Forever Reign
Desert Song
His Glory Appears
The Lost are Found
A Beautiful Exchange
With Everything
Hillsong have been able to write many songs that have changed the worship landscape, introducing some of the most loved and sung songs throughout many countries in this modern era, from 'Mighty to Save', 'Came to My Rescue', 'Stronger', 'From the Inside Out' and 'Salvation is Here'. Now releasing the second album in the Hillsong Chapel series; Forever Reign (and Yahweh before it) offer listeners a '…organic contemplative expression of praise and worship…perfect for smaller gatherings and [therefore] will help resource smaller congregations…' With these acoustic song arrangements played in an intimate setting filled with just as much heart, passion and emotion as their livelier counterparts, these songs are the most identifiable Hillsong melodies over the past few years, arranged in a unique and refreshing way. Though I would've loved to see other songs on the album ('Greatness of Our God' or 'Lead Me to the Cross'); these twelve songs fit nicely together to create an album full of contemplative moments of realisation, revelation and restoration as I reacquaint myself with some of Hillsong's classics. With this album the fourth to be released underneath the Hillsong umbrella (Cornerstone, Live in Miami and We Have a Saviour releasing prior to this record), this album is my favourite of the four, highlighting the reason why these melodies have been captured by listeners around the world and sung in many countries around the globe. From the anthemic 'Forever Reign' to the quiet and peaceful 'With Everything', Hillsong's acoustic-like album full of intimate worship is a must for Hillsong fans, as well as those who love to collect acoustic and heartfelt versions of Hillsong's greatest hits.
A glance at the song lineup on the album, it is great to see many classics redone in an acoustic way. After such a successful response with their first album in the Chapel series Yahweh, it is only a given to release another album 2 years later. Arguably one of their most famous hits, 'Forever Reign' is the first single to release off the record, with a video releasing only early October. As Reuben Morgan and backing vocal Hayley Law sing across the acoustic guitar and light percussion, it is the vocals that are able to carry the song, reminding listeners that a song is much more than the musical arrangement, and that the lyrics and passionate worship mean much more to the melody than the electric guitar or the big drum beats. Even in an acoustic atmosphere, the song still shines and is ever more poignant, as the congregation and listeners around the world proclaim in the bridge '…my heart will sing, no other name, Jesus, Jesus…' One of my favourite songs ever from Hillsong, 'Forever Reign' is given a great acoustic treatment, causing me to enjoy the song even more, maybe even more so than Hillsong's original version on A Beautiful Exchange. Recent hits 'God is Able' and 'Cornerstone' are also both on this acoustic record, with 'God is Able' given an altered melody intro primary with keyboards instead of the ever-knowing guitar riffs that listeners are aware of. Despite this difference, it is a great track to start off the album, one to let listeners know that '…God is able, He will never fail, He is Almighty…' As we are assured who God is in 'God is Able', it is in 'Cornerstone' that we are able to declare the words '…Christ alone, cornerstone…' A cornerstone, or otherwise known as a foundation stone, is a concept where the particular stone sits in place with other stones in reference to it, thereby leading to the cornerstone determining the entire structure. Proclaiming that Christ is our cornerstone is therefore fitting, as Dave Ware sings the hymn 'Solid Rock' with an altered melody and an added chorus, as keyboards primarily take the focus of the song as we declare Christ's worth to our souls. Brooke Fraser's penned anthem, 'Desert Song', is given a good makeover with Hayley Law providing great vocals to a song that has been covered in the past by Natalie Grant and Tricia Brock for their albums Love Revolution and The Road respectively. With the keyboard again being a primary musical focus, this melody touches upon the moments when we may sometimes be in the desert, still giving praise to God. Though it's never easy, giving God glory will bring our circumstances into perspective, with this rendition of the song, full of acoustic guitar riffs and keyboard repetitious tags, one of my favourite versions. Well done Hillsong for these standout tracks!
'It is Well' is one of my favourite hymns lately, courtesy of Kutless' rock anthem rendition on It is Well back in 2009. Listening to Hillsong's rendition on this album is very interesting, listening to a verse that may or may not have been in the original version, as well as a bridge being declared over us, that '…You are the Rock on which I stand, by Your grace it is well, my hope is sure in Christ my Saviour, it is well with my soul…' With Hannah Hobbs on lead vocals and Dave Ware singing out the bridge, both their enthusiastic excitement and powerful vocals create a hymn that is one of my favourite renditions (along with Kutless' fan-favourite). Worship leader Jill McCloghry takes the reins on the Darlene Zschech penned 'His Glory Appears', originally on the album Faith, Hope and Love and is quickly becoming one of my favourite Hillsong songs recently. With a piano introduction able to let listeners dwell in the Lord's presence as we understand that '…You gave me hope, You made me whole at the cross…'; Jill tries her best to sound like Brooke Fraser (the original singer on the initial recording) and does a great job at it, as she leads the congregation amidst the reverbing keyboards to delve more into the glory of God and His unending love for us. Jad Gilles, the original singer of 'Forever Reign' on the album A Beautiful Exchange; offers up the musical melodies of 'The Lost are Found' and 'With Everything', giving listeners a reminder of how Christ is Lord over everything and that as His spirit continues to invade people's lives, '…the lost are found, the blind will see, the lame will walk, the dead will live and You Are God, forever You will reign…' ('The Lost are Found'), as well as giving God praise for just who He is, that with everything we have, our lives will reflect His glory and renown over the earth. Such powerful tracks even as they are performed acoustically, Jad proves that an absence of electric guitars and drum kicks doesn't diminish the enthusiastic nature of the melodies, reminiscent in the last track 'With Everything', where the congregations voices shout aloud with a great looping percussion in the background. Well done Jad for these two melodies that are great highlights on Forever Reign.
Overall: Hillsong and their anthems that spread across the globe and are covered by many artists are here to stay for years to come. Like 'Mighty to Save' and 'Hosanna', 'Forever Reign' will certainly be a Hillsong classic in years to come, as will 'God is Able', 'With Everything' and 'Cornerstone'. This acoustic arrangement fits Hillsong, and is a great collection of songs reworked and rearranged to give a smaller congregational feel as well as more church-friendly music as we soak in the worshipful atmosphere, praising God for who He is in our own lives, as well as declaring our intentions for the world in the process. This is an album for those who love honest, stripped-back worship, and even those listeners who aren't necessarily an avid fan of Hillsong (myself included) will certainly enjoy this album (my favourite album by Hillsong this year!). On a release date occupied by Bebo Norman's Lights of Distant Cities, Hyland's Finding Our Way, Newsboys' brand-new live album Live in Concert: God's Not Dead, and Jonathan Thulin's The White Room; Hillsong Chapel's second album stands tall to assert itself as being a frontrunner for inspirational album of the year at the 2013 Dove Awards. Well done Hillsong for such an inspirational and uplifting album experience, as we lift up our hands to the heavens to proclaim that '…there is none beside You, God…' ('Rhythms of Grace').
RIYL: Jesus Culture, Desperation Band, Passion, Bethel Live
Buy the Album: iTunes/Amazon mp3