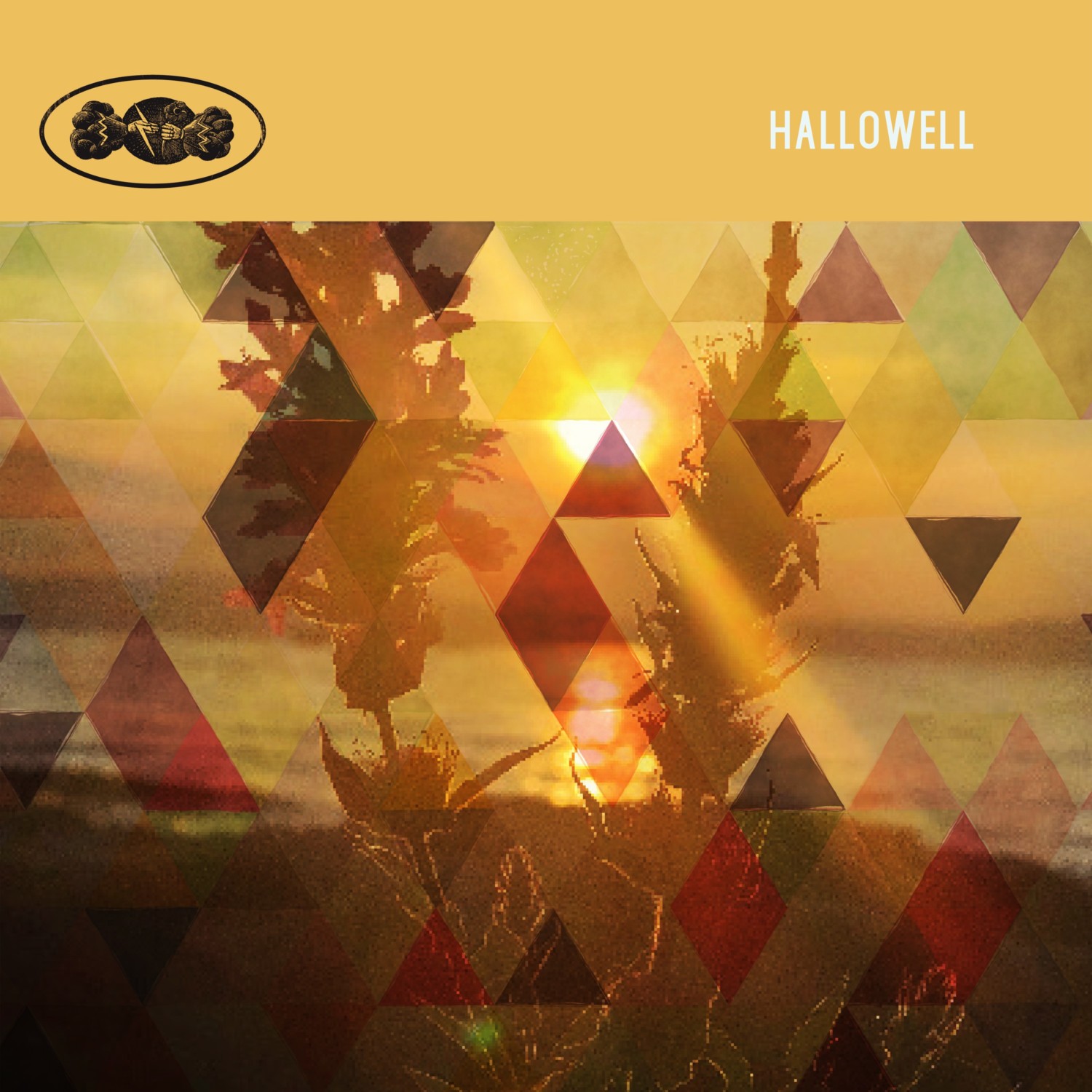 In an age of ever-shortening attention spans, artists who revel in immersion surely win. Such is the case with "The Wreath", the opening track to Hallowell's self-titled debut. Hints of Sufjan Stevens' chamber folk pair seamlessly with tinges of western and mariachi; soft vocals juxtapose intricate trumpet parts. Each layer finds its place in the ensemble. The dynamics on the six-minute odyssey are in no short supply. There's a certain beauty to the lofi aesthetic here, all at once urban and nostalgic. It's the sort of track that would easily still be compelling as an instrumental. Needless to say, it's an incredibly solid forward to what's to come.
Hallowell is the latest endeavor by Joseph Pensak, a Presbyterian minister and co-founder of Bifrost Arts. His music under the Hallowell moniker balances thoughtful, spiritual ruminations against a backdrop of cinematic, often orchestral, instrumentation.
It's hard to pin Hallowell to a genre, but there's an air of sadcore a la Red House Painters or much of Jason Molina's collective body of work. Even so, the music isn't traditionally dark as listeners might come to expect from the genre. Take these lyrics from "Tho' Dark Be My Way":
Tho' cisterns be broken

And creatures all fail

The word He has spoken

Shall surely prevail
At other times, the songs are oddly triumphant, like "Soul, Adorn Yourself". Booming brass is paired with string arrangements for a result that seems like what you'd expect if Anathallo had tried to write an alt-rock song.
Pensak offers a pastiche of lyrical influence and even a number of vocal samples throughout the album. The aforementioned "Tho' Dark Be My Way" is an expansive take on a lesser-known hymn; "Another World" over eccentric synth lines; even more hymns adorn the album. Fiction and reality coalesce carefully on this release.
While the release is fairly balanced, the moods shift perhaps a bit too often – treading between low-key acoustic segments, big band crescendos, hazy electronica, and beachy psychedelica. While it's quick to capture attention, it staggers trying to carry it through the entire album. However, this could be an unwarranted critique: this is not a traditional album in many senses. It is arguably a collection of meditations more than anything else; with the majority of songs being reworked hymns, the lyrical narrative is limited to some degree. That's not to say Pensak's renditions are lacking, but he doesn't pull a CCM trope by injecting original segments into these classics.
Ultimately, Hallowell's debut is an album that wants attention but doesn't dabble in coercion. Pensak wants you to listen to what he has to say, as well as how he says it, but it's evident that instant gratification is not his goal here. This is an album meant to be digested through repeat listens; the lyrics deserve to simmer in listeners' minds.