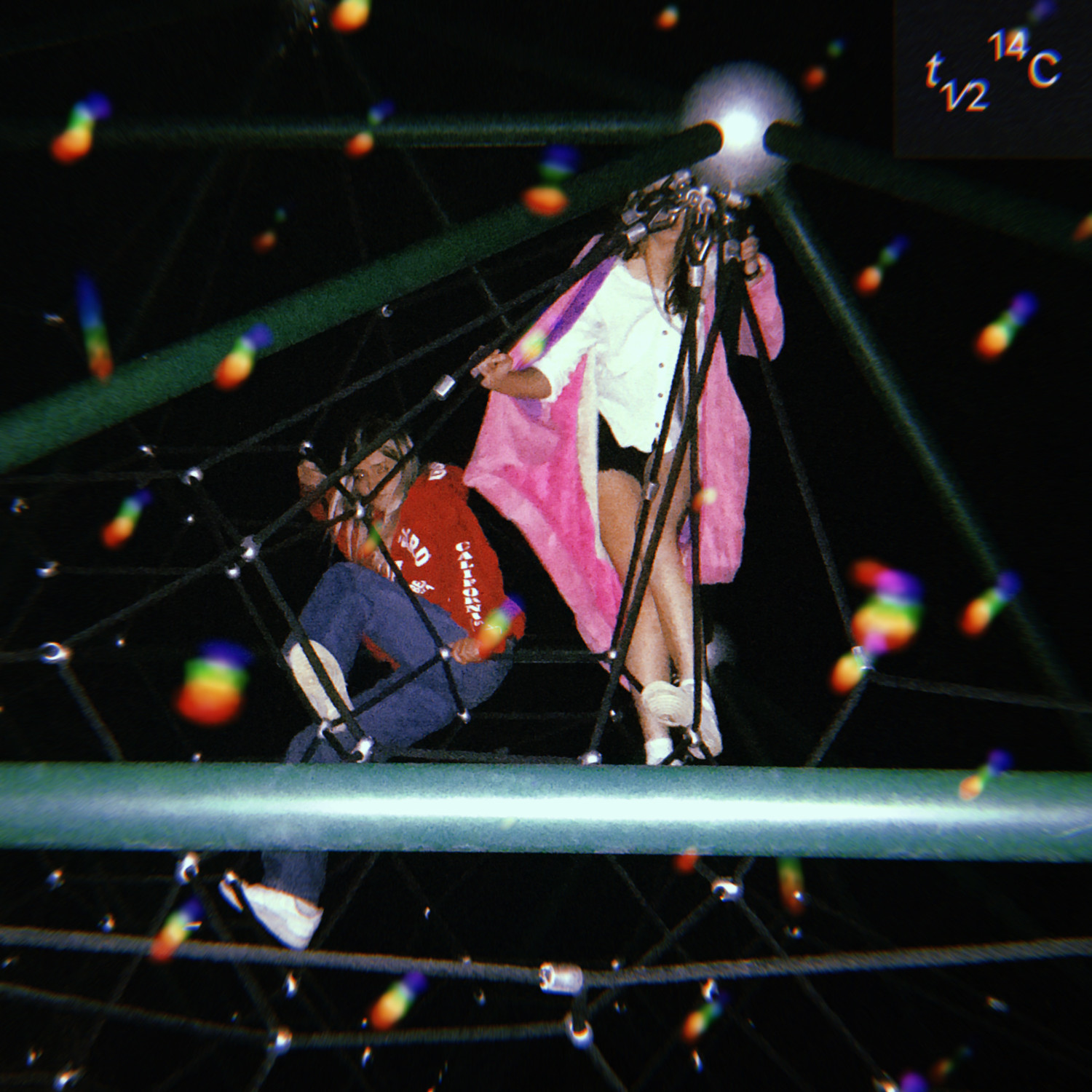 Gr8frt's sophomore release is not one of vanity. From its raw vocals to quirky cover, this is not the type of EP meant to fly off the shelves. And it's clear this is the artist's intention as well:
These five songs were painstakingly recorded over the course of two years. The songs survived a catastrophic computer failure, getting sober, a relapse of a different sort, suicidal thoughts, and a whole lot of upheaval. We started this album as farm workers and ended it as missionaries. The first session was started in January of 2019 in Tavares, FL. The Last session wrapped up March 14th 2021 in Columbia, TN. Most of the work on this album was done in the margins, the time left after work and school and the mission, etc. John recorded all of his vocals fasting in a closet. According to John the final product sucks, and you don't actually care about it, so don't fake it — we shall see what (if anything) God wants to do with this, and that's all that matters.
The duo's first release was an interesting mix of indie, chamber, punk, and more. Despite its independent nature, it seemed fairly polished. Half Life Carbon Fourteen is not the inverse of this, but it surely doesn't shy aware from having a bit more of a bite. That's not to say the songs are lazier by any stretch – but expect a bit more of a garage vibe this time around.
The EP is a seamless experience of five tracks with raw vocals, plenty of gang vocals, loud guitars, tight drums, and plenty more. It's a sort of DIY energy, one that oscillates from near-screamed vocal parts to indifferent murmurings. John and Abbey Gold trade off vocal responsibilities at times; elsewhere, they harmonize (sometimes with the gang vocals). There's a lot of dynamic here.
Abbey takes lead on Daisies Like Lullaby, an appropriately-titled track that feels a bit like Metric-meets-lullaby. This is a first for the band, and it's certainly the outlier track.
But everything else is full-throttle. Catchy choruses, drum refrains, and more abound. These aren't your typical three-minute pop songs. They're progressive, explosive, emotional.
Processing all of this is frankly a bit of a challenge. For an album the artists seems to almost imply should not exist, a great deal of time and effort has gone into this collection. Just because it's not entirely commercial doesn't mean there isn't room for wider appeal. But the release feels like an anxious reflex of sorts, one brimming with self-doubt, expectation, uncertainty, nonchalant wistfulness. I'm not exactly sure WHAT the audience for these songs is – maybe fans of Tiny Moving Parts or Thrice or some other indie-adjacent rock group. It's part midwest emo, part triumphant pop punk. I especially appreciate the tapping guitar riffs that keep things flowing nicely. And they certainly flow.
Thematically, the album stems from a discussion surrounding the creation of the world and whether it's to be taken as six literal days or some other manner. The conversion seemed to purport this as an essential, salvific doctrine – one that created needless tension. As someone with a high standard of doctrine, I think there's definitely a fine line here to walk. It's important to have theological discussions as the who conception of Who Jesus is can be found in Scripture, and I understand all of Scripture to be Him speaking. But there are certainly some things that do not need to be perfectly understood to be an orthodox Christian, either. Ultimately, we do need to be gracious as we have these conversations. Our goal should never just be to win arguments.
The lyrics themselves are interesting and fit the premise well without going into all of the weeds of the liner notes. They never feel pretentious, even though it's clear John has a pretty powerful way with words. The delivery helps as well, and you'll rarely find any one sentiment front and center for too long.
Half Life Carbon Fourteen is undeniably a strong release, and having heard an earlier version, it's interesting to see development that took place for the final rendition of these tracks. So it's hard to say what feels "off". Maybe it's the cover, reminiscent of "local" bands' Bandcamp exclusives. Maybe it's the videos involved in the marketing cycle. It feels like 80% of things are very strong, but the final fifth sees some creative slump. Now, that's not necessarily a comment on the music here as much as the peripherals – but it is something that plays into the overall vibe. As mentioned before, there are no commercial aspirations for this release. But for as much effort that went into these songs, it feels like a bit of a disservice to not get them in front of a wider audience.
Nonetheless, the group's second release is an interesting change of course and see the band at their catchiest and most technical moments. It sees Abbey grow in here contributions to songwriting as well. John and Abbey might not have high hopes for this release, but it's something that should sit well with fans of punk and midwest emo.