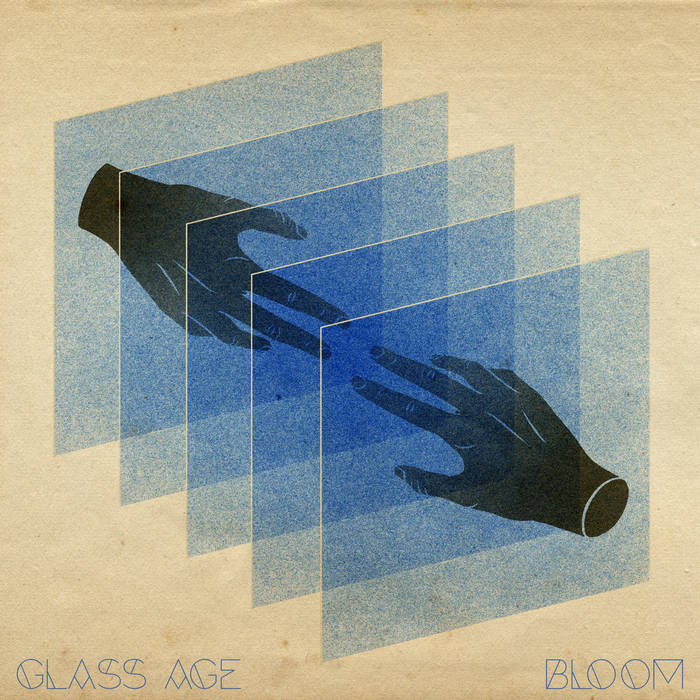 Kansas-based Glass Age have formed from the ashes of Abandon Kansas to release their debut EP. And while it's hard to pin exactly why the group have decided to rebrand, it's worth a brief history lesson. Abandon Kansas was far from stagnant with their sound, crossing barriers between pop (while signed to Toby Mac's label, mind you) and songs about depression and addiction with guest vocals from Shane of Everything in Slow Motion. It's a lot of diversity packed under one name, to be honest.
So, while we may never know why this group of gentlemen have decided to change the name of the project, it's more surprising they didn't rebrand sooner. Alligator was leagues beyond anything else they had released in terms of lyrical depth and instrumental experimentation.
Where does Bloom fit into the band's trajectory? The name seems appropriate: it is a rebirth of sorts. It doesn't necessarily follow Alligator, opting instead for a more arena-rock style with a lot more atmosphere than their previous work. The mood isn't particularly sad nor happy; rather, it's particularly reflective and introspective. Jeremy Spring's lyrics feel more observational than prescriptive. And while the instrumentation feels lively and, dare I say, blooming, the crescendos add a level of intensity beyond what we've seen from the group in the past. It's distinct as a new project, but maybe not enough that it deserved a rebrand given Abandon Kansas' varied back-catalog.
Regarding the songs themselves, there's plenty to love. "Someone to Believe" starts with a synth line and some subtle percussion before going into palm-muted guitar that seems to contort at times. The drumming picks up quickly and is consistently strong on the EP. There's a wash of synths in the background that provide some great accents to the song. The lyrics are relational in nature, but they're powerful even out of context. Having someone put their faith in you and see your potential is an incredibly powerful, and incredibly rare, asset.
"Heavy Wait" was released as a single and was the first taste of the new direction. It's a captivating track in many respects, particularly commenting on the doldrums of living in a state of passivity, acting as a spectator to life. It's a song about wanting more but not knowing how to break from ingrained patterns. While the first half of the track is a bit more aggressive, the second half is a bit poppier with clap-like drums and groovy guitar. It's an interesting dynamic, but the track manages to flow seamlessly nonetheless.
The EP ends with "Baby Teeth", potentially the strongest track of the three. The track begins with tight drumming and ethereal guitar parts. The vocal parts are layered as soon as they begin and continue this way for much of the track. It's a production technique that's strong in its own right, but it's even more powerful at the end of the track as multiple vocal lines interweave. The chorus is particularly powerful:
I tried telling you, 
If we're always changing we're always new
But you know my own advice 
Doesn't keep me warm at night
Why can't it just be you?
Spring and the boys have certainly hit a home run on this release. It's a sentimental set of songs that reframes the band in light of modern alt-rock, without sacrificing any of the character they've been known for. Guitars and synths are lush. The drumming is incredible. Basslines are buttery. Bloom is delightful resurgence from a band in Kansas.