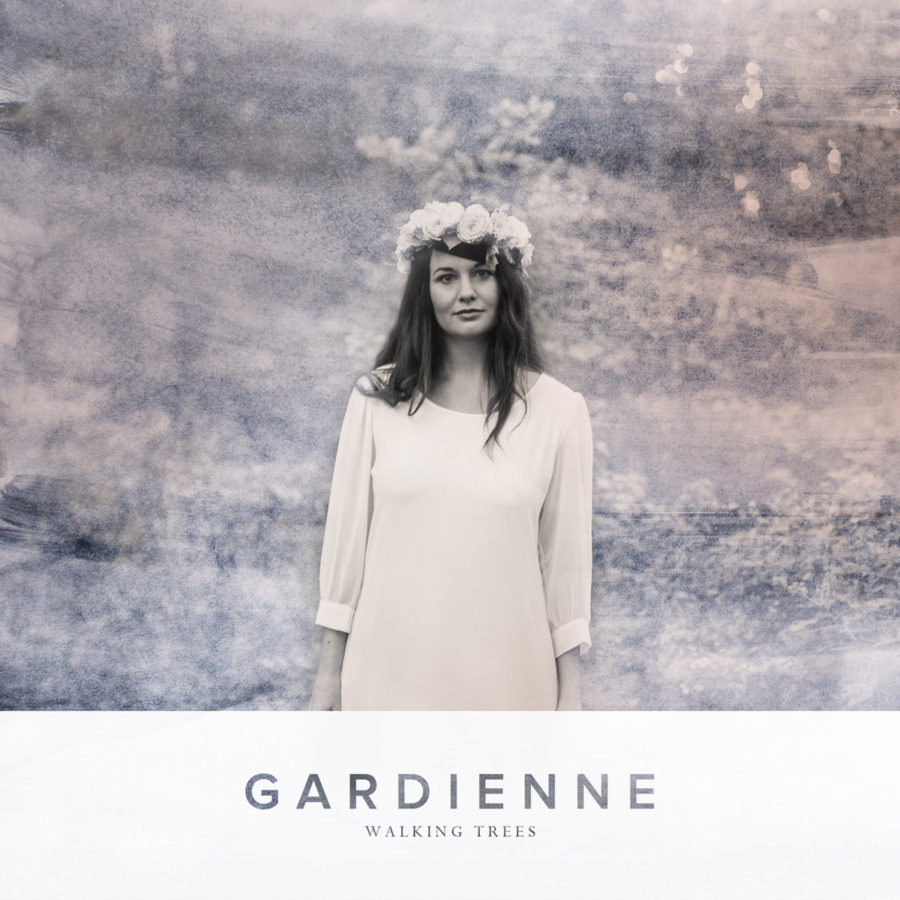 Artist: Gardienne (iTunes) (Twitter) (Bandcamp)
Title: Walking Trees EP
Label: none
Release Date: 1/7/14
Reviewer: Carter Fraser
Tracklisting:
Man on the Moon

The Garden
Storm
Surrender
Between Sleep and Awake (Peter Pan Song)
Gardienne is the Kansas City-based project of singer Alyssa DeGraff. Mixed by Chad Howat of Paper Route, Walking Trees EP is Gardienne's first release. DeGraff's voice falls somewhere between Lauren Mann and Timbre's, with drawn out big syllables and dramatic vocal melodies. At times there's almost a Lana Del Rey flair, albeit less sedated-sounding (but perhaps still a little bit). Most impressive about the EP is the really exceptional arrangements and production. Gardienne does an exceptional job of finding the goldilocks zone of "grand" strings arrangements without overdoing it. Walking Trees is polished in the best way, balancing performative pop with indie artistry.
The only real problem with Walking Trees is that some of the songs could have used a tad bit more substance, and many of the tracks feel longer than they actually are. Usually after the first chorus you can get a feel for everything the song has to offer, even though the songs are still very solid. "Someone Else in the Garden" is a fun track with a slow bouncing chorus. "Surrender" is probably my personal favorite, with shimmering, reverb-laden guitars in the verses and bridge almost suggesting Ok Computer-era Radiohead before smoothly transitioning to a light pop chorus.
Overall: It's easy to see Gardienne joining the ranks of Eisley, Kye Kye, Sucre, and other similar female-fronted Christian indie pop artists. Fans of such groups are sure to like Gardienne as well, but if not Gardienne probably won't be the one to change your mind.
RIYL: Eisley, Lauren Mann and the Fairly Odd Folk, Kye Kye, Sucre