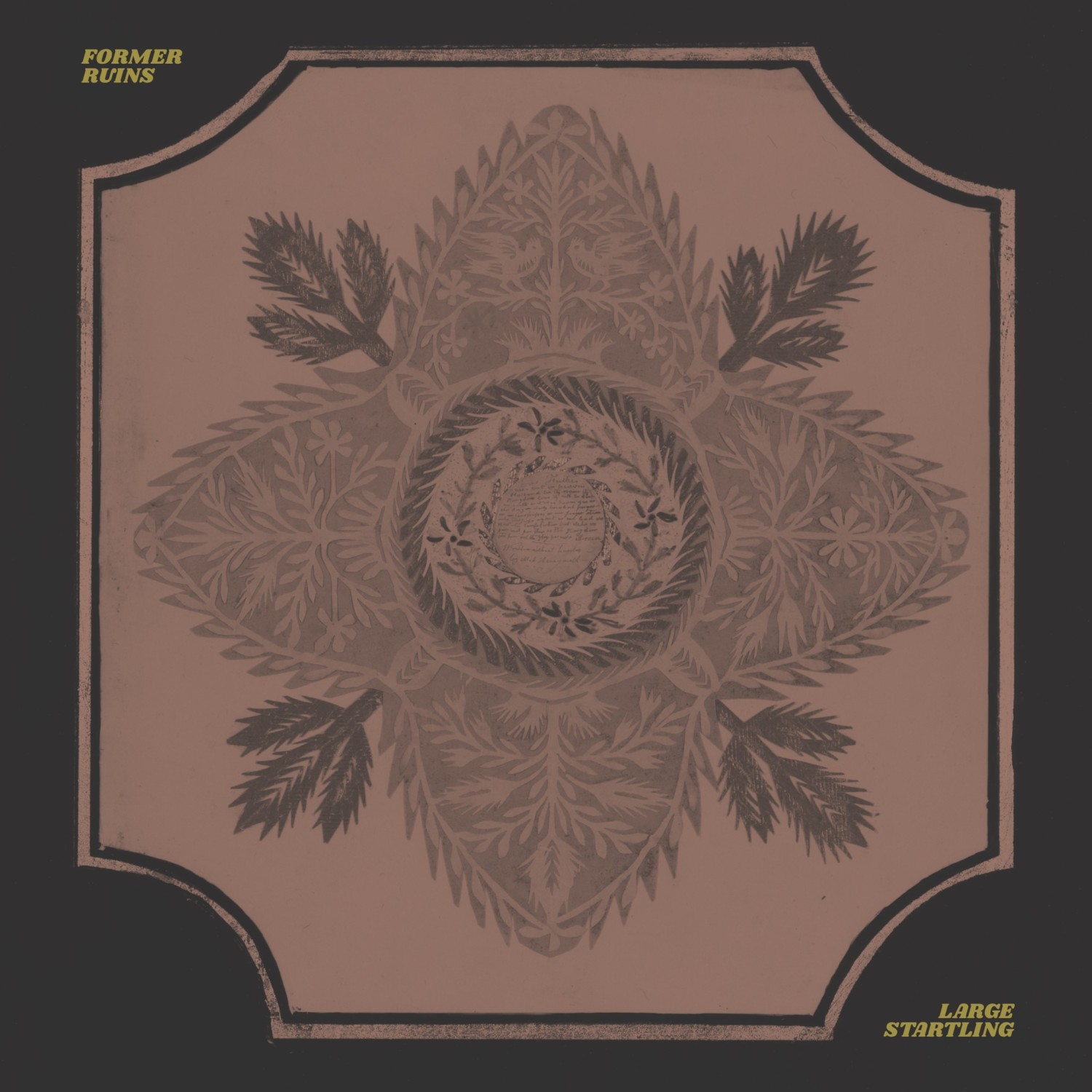 Enchanting. It's a word that sums up only a few truly moving albums; ones that shine lyrically, consist of artisan songcraft, and thrive off a powerful emotional response. I won't mince words – Former Ruins offers all of this and more. Levi Dylan Sikes crafts cascading songs with The National-esque vocals and captivating folk and alt-country arrangements. It's a solo project, but much in the same way The Winston Jazz Routine was; these songs are full, emotive, and daringly forward in their lyrical content.
Undeniably, I care about lyrics more than the average person. As a journalist, I think in words. As a fan of philosophical argument, I process the world in premises and truth-statements. It feels remiss to gloss over what an artist has to say as it's arguably the most human element of music; certainly, rhythmic patterns might exist within natural processes but language only manifests from the imago dei. All this to say, Sikes has some powerful things to say here. Take, for instance, the (all-too-common) account of friends abandoning their faith as they age off "Flannelgraph":
We were all true believers
All my friends, we used to skate
Little WWJDers
All our bands broke up and so did childlike faith
Shelter in the branches of
That Bazan album you love
You said it dealt with doubt so honestly
Babe, I didn't doubt your sincerity
But it planted an image in your brain
With just a little poetic turn of phrase
About misbehaving and magic trees
At seventeen you're deconstructing
There's a general relatability to Sikes' words from the sentiment alone, but the Bazan reference adds honest specificity to this scene of deconstruction – the type of thing you might actually hear from someone in that position. Pair in silky, baritone vocals and down-to-earth instrumentation and the song feels like a hauntingly-painful plea.
"Chaplain" is much the same; gossamer and beautiful. There's a lot of lyrical gold to unpack here:
I wanna be the stigmata marks for you to touch with sticky fingers, son
I'll be waiting for your call, we can talk all about old Sufjan Stevens songs
There's a spoken word segment that is particularly powerful:
The strife of tongues
And strutting thighs
Clickbait bitrate
Catechize
The minds of old and young
Flee from the wrath to come
Kyrie eleison
Invisible chatroom and the DRC
Dot-com boom of human trafficking
With bodies on the web
Our hidden sins entangle everyone
Kyrie eleison
Red letter left
Leaning type or
Red heifers for
End times sacrifice
The plain reading of the text
We cannot agree upon
Kyrie eleison
"Cars of Our Youth" has a bit of a new wave vibe to it, with glistening guitar and a generally darker mood. It's nostalgic in the best ways, with the lyrics speaking to the the insatiable appetite of hedonism. Pleasure is equated with rust on old cars.
"Slow Embrace (When Dylan Dies)" is easily my favorite track here. It's a cinematic, subtle song of crushing lament. It's a reflection on life's challenges and brevity. The chorus is particular moving:
But only low places
Fill with water when it rains
And leaning on these promises
Feels like learning to wait
But we miss it when we move at such a brutal pace
I can burn down a thousand miles everyday in my brain
It's a slow embrace
That gets it all anyway
Sikes refers to a hypothetical situation of driving back toward his home state of Delaware with his family as Bob Dylan plays on the radio. It's a moving sentiment, one that is simple and human yet full of vivid imagery all the same.
On "World", Sikes adapts the classic "This is My Father's World" by carefully injecting in new verses that speak volumes to our modern age. It reminds me of the approach Bifrost Arts takes to writing hymns – constructing them for a specific moment in history with specific fears, pains, and joys. Sikes laments the inevitable demise of our age but embraces the joy of Christ's Kingdom that will one day no longer stand eclipsed by sin and sorrow.
"How" closes the album, taking a magnifying glass at smaller things in life to see God at work. The heart of the track is summed up in its closing lines:
All by small degrees, all tongues
Will tune their lungs to the song that the angels sing
And we all as a bride will wear one wedding ring
Of course, all of these profound verses are tied together a mix of finger-picked guitar, tight-but-restrained drums, and a solid bass foundation. Much like The National, Sikes' voice seems to be the primary asset here but his instrumental arrangements are certainly not lacking.
Large Startling comes in a season where most of us feel uprooted – a time of political power-grabs, government overreach, economic turmoil, and even the tension of looming war. It's a moment where it's not hard to see life flash before your eyes, caught in seemingly-endless iterations of the eschaton. It is frightening. Faith is being put to the fire and we see the doubt of "Flannelgraph" hiding in our own hearts. But Sikes points us to the Gospel truths in "World" and "How" and reminds us of the beauty of community in "Slow Embrace (When Dylan Dies" and "Way Out". It is an album for the frightful and despondent spirit that points us to the destination but does not provide a map to get there. It acknowledges the entropy of life and the pain of loss while earnestly crying, "Maranatha". This album might fly under the radar for many, but it's sure to be a soothing balm to hurting souls.