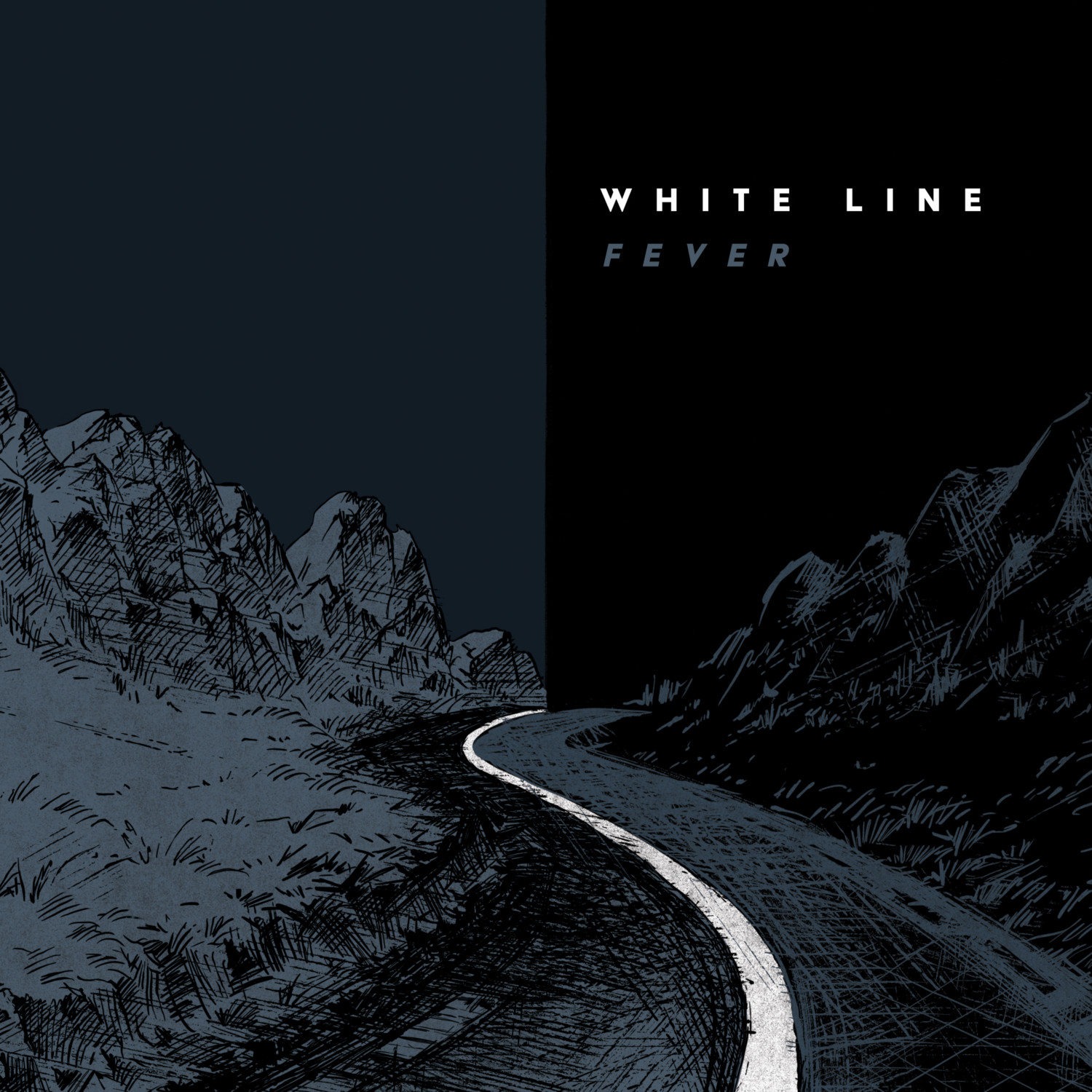 If you grew up mid 2000's screamo or have spent any time in the Christian rock scene, Emery is a name that is instantly familiar. At this point, they've reached far beyond their identity as a band and have morphed into a powerhouse of content creators, label managers, podcasters, and much more. Their Bad Christian imprint was groundbreaking for its time, and Emeryland was at the forefront of bands using Patreon-type monthly support systems. Suffice to say, they've become self-sufficient and that has only allowed them to bring more content to life.
First, I need to commend these gentlemen for making music that has aged far better than many of their counterparts. You Were Never Alone was a stylistic amalgamation of a concept album but felt like a return to form to the sounds of I'm Only a Man. Eve took things in another direction, but it was definitely more rock than metal by far. White Line Fever is undeniably the most "adult contemporary" Emery release so far – it's generally softer, more melodic, rife with plenty of piano. Josh Head really plays a more prominent role this time around but it's welcome, especially after songs like "In a Win-Win Situation" which have become sparse in the Emery discography.
"Oh, the places we'll go". This familiar Seussian sentiment concludes the album's opening track, "This Town", and it sets the stage for what seems to be the major premise – navigating time and space in search of home. Musically, there are hints of bands like Attalus as well as The Classic Crime – it's a bit reserved but still carries plenty of emotion. Ultimately, it sets a good precedent for the tracks that follow.
"The Road Beneath My Feet" is more immediate and aggressive in its delivery, borrowing heavily from traditional punk. Nonetheless, it oscillates back into more melodic moments as well. Toby and Devin exchange vocal responsibilities and harmonies abound. "You drove those miles for a stupid dream" is perhaps the most cutting lyric of the song and comes right at the end. Here, the band explores the difficulty of chasing their goals while facing opposition from loved ones. It's not the most novel concept, but it's one that seems to have more depth in light of where the band's career has come.
The third track, "The Noose", was released last year but is arguably the most overlooked of the singles given the fact it was released long before any of the other tracks. This is the token heavy experimental track akin to "Thrash" off YWNA. While this is nowhere near as hard-hitting, it's a song that has special significance on an album that seems to lean to the more vulnerable end of the band's sound.
"Some of Us" is definitely a ballad, and it honestly could have worked at a Devin Shelton solo song in some respects. The intro is one of the most emotionally-bare moments on the album and the lyrics are hauntingly-retrospective.
"Now What" has a bit more of a classic Emery edge – it's hard to point exactly why, but this track is sure to be a hit for fans of The Question. It's a good mix of heavy and light elements.
"2:38" is a groovy track that recounts the foundations of the band – the struggles of songwriting, the uncertainty of trying to settle into a new city, and the general risks and joys of being in a growing band.
"Biddy" falls in a similar sonic space to "Now What", mixing in a bit of spoken word voiceover during the climax. It's not too impressive in its own right, but it's certainly not a bad song.
Things take an interesting turn on "Make Yourself Sick", which is the closest thing to an electronic track Emery has ever done. Synth bass and drum samples create a thick, moody foundation here under crystalline, post-punk guitar. In the closing minute of the track, the synthetic elements are swapped with their organic counterparts and the standard Emery sound is in full force. Still, this is proof they could easily pull off a darkwave side project pretty easily.
"Civil Wars" is another heavy-hitting track, and there's something about the combo of screaming over groovy piano that works so well. It's definitely the kind of vibe Attalus had on "The Breath Before the Plunge", and that's definitely meant to be taken as a compliment.
"Voices in the Air" is eclectic to say the least – clean opening guitar quickly becomes buried under one of the most prominent bass parts on the whole album.  It's a fast one  (under three minutes) and manages to cover a lot of ground in spite of this.
The album closer, "Sad Season", is a quintessential final track which is certainly the emotional apex of the record. Piano meets ambient guitar for a moment that once again feels a lot like Attalus.
All in all, White Line Fever is a solid album. It's a good mix of old Emery and some of their more recent albums, and they certainly tread new ground on songs like "Make Yourself Sick" and "Sad Season". Things never feel forced nor convoluted, and the album ultimately feels cohesive. Stylistically, the greater use of piano really pays off – and it'd be cool to hear a full EP of these stripped-back type ballads we see here.
Lyrically, the album seems to lack some of the punch we've seen on the last two records, instead opting for a more autobiographical approach. I should note there's nothing inherently wrong with this – and it could easily be the more vulnerable Emery record to date – but after all the lyrical weight of Eve, it seems like an interesting choice. It feels like this album might find favor with a different sort of audience (perhaps one that I'm part of). Indeed, this is definitely a unique release for the Emery catalog. They don't deny any of their roots, but they've certainly grafted in a few new branches. If you're a fan of the lighter, melodic side of Emery and don't mind largely passing on screaming and breakdowns, this is the album for you.