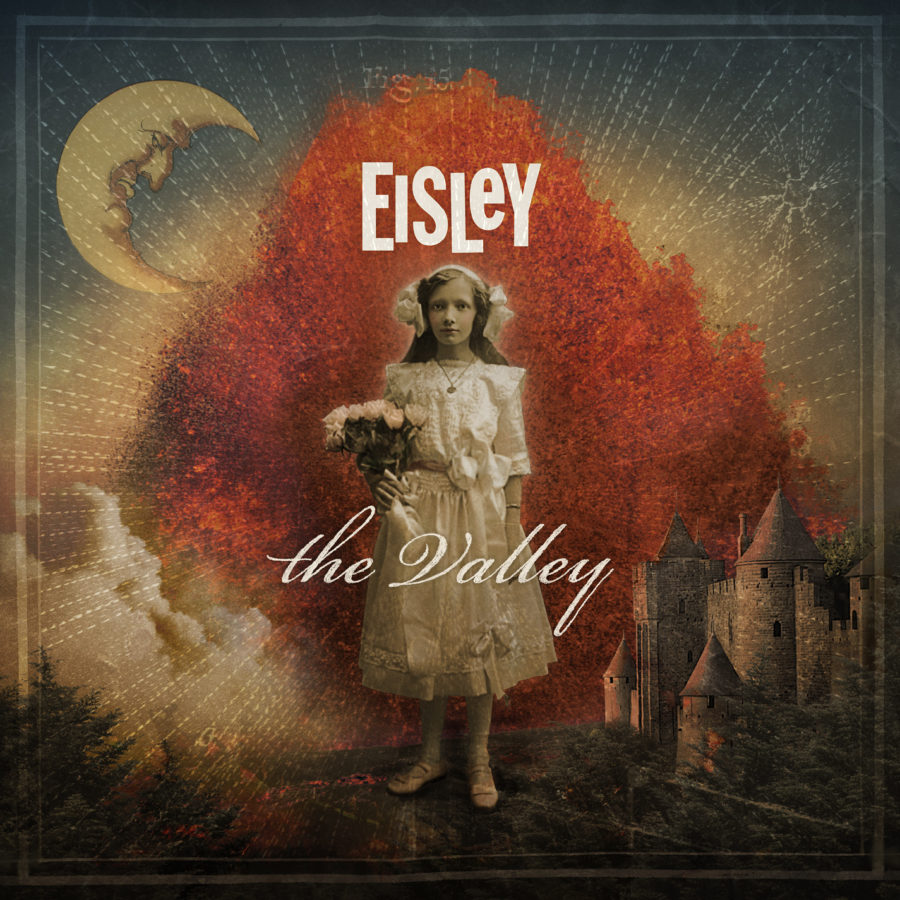 Artist: Eisley
Album: The Valley
Label: Equal Vision Records
Release Date: March 1, 2011
Reviewer: Eric Pettersson
Tracklisting
The Valley
Smarter
Watch It Die
Sad
Oxygen Mask
Better Love
I Wish
Kind
Mr. Moon
Please
Ambulance
After nearly a decade with Warner Brothers and more EPs than anyone can count, Eisley has moved on to release their third full-length album, The Valley, through Equal Vision Records. Without losing the haunting beauty of their past material, Eisley has created their most rocking record to date, exploring new worlds with the energy and enthusiasm of a recent graduate now free to drive across America or backpack through Europe.
Traveling with wonder and amazement, Eisley shares the struggles and curiosities of life over some seriously tight musicianship and soaring melodies, all infused with a newfound energy that leaves things a little raw compared to the past. The opening title track ends with the provocative lines, "I don't see everything as right, it's not right. I don't see everything as right and wrong, it's all wrong. But I don't see everything as wrong." It is this approach and understanding that guides the rest of the record. The next three or four songs all deal with heartache and betrayal. Of these, "Smarter" has some of the most painfully open and honest lyrics on the entire album, while "Sad" stands out as especially powerful, almost angry, with a throat-busting chorus that will stay in your head for days. "Better Love" moves in a happier direction, finding a way through the hurt and confusion of bad experiences into the hope and confidence of real love. Even while mourning a broken past, the album moves back and forth between the fear and excitement of an unknown future, and this blend of feelings comes through in the antsy music, heartfelt vocals and deeply personal lyrics. In fact, it seems "Please" goes through all three of these feelings in one song, making it gush with emotion and some really talented songwriting. These consistent themes are wrapped up in the closing track, "Ambulance," which opens over a soft piano with the lines, "I need an ambulance. I took the worst of the blow. Send me a redeemer. Let me know if I'm gonna be all right. Am I gonna be all right?"
Overall: Leaning more on guitars than the piano this time around, Eisley's latest is an open window to the hurt of broken relationships and the nervous joy of a potentially brighter future. Not content to linger on the pain of the past, The Valley wrestles with the promise, hope, freedom, wonder and even fear of being made whole again on a deeper level. It is powerful, emotional, poetic, thoughtful, and truly enjoyable. Once again, Eisley provides quality indie rock with driving and delicate melodies, penetrating lyrics, and more heart than most bands can muster.