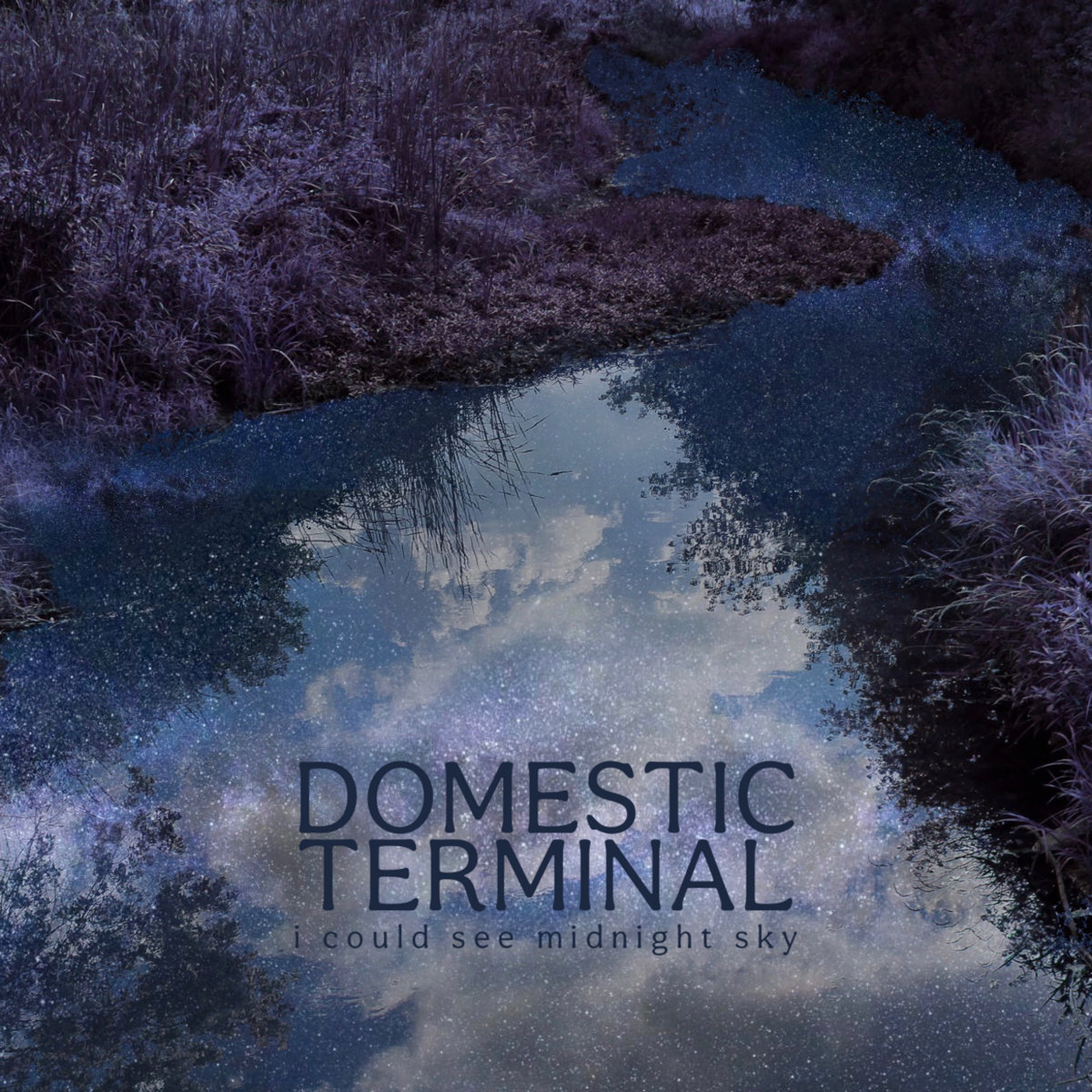 Undeniably, 2011 was a critical year for my musical taste. It's the year I discovered Hands and A Hope for Home, bands still cemented as life-changing artists with some of my favorite albums of all time. Over the course of the next two years, due to bands like Gracer and Moving Mountains, my taste trended further from metal into atmospheric, emo-adjacent rock I've emphatically christened crescendocore. I began collecting these types of acts into a rather lengthy playlist called "Feels fo' Realz" (which still exists). I was hyped on that type of sound. It's still one of my favorite genres.
Suffice to say, Domestic Terminal is a band I instantly resonate with. This is the kind of album that feels sorely overlooked in every respect – it's twelve tracks long, over 50 minutes of cinematic indie. That alone is ambitious, especially when many albums follow the 30-minute standard format. This feels much bigger than a debut album – in some respects, it rivals the magnitude of Sufjan Stevens (in terms of length, mind you).
Length, naturally, is not a deciding factor in song quality – but it's an indicator of how seriously this project was taken. This is no simple single-day turn-around recording project. It is immersive and dynamic. And unlike Sufjan's latest project, it avoids being too sleepy or artistically-pretentious. Emo-laced guitar riffs, calm-yet-passionate vocals, and precise drum layers coalesce into an album that is as ethereal as it is invigorating. Sonically, there's a fair bit of nostalgia (that's what you get when you borrow from 2006, which, I'd argue, is the best period for music to date). So, in short, this is a solid release that feels incredibly undermarketed given its scale and quality.
This Illinois three-piece is one of few acts that boasts a drumming frontman – and while it's yet to be seen exactly what this might look like live, the drums on the record are certainly a highlight, and imagining singing on top of this is certainly conjures images of a feat not many would dare to attempt.
Lyrically, the album seems in similar vein to Bareheart's release from earlier this year: anxiety, the end of a relationship, the process of coping and realizing the love of God that follows through it all. That probably reads a bit elementary and I apologize – there's an inherent difficulty in summing up 12 songs in a single line. Needless to say, it's a bit of standard emo fare. I certainly appreciate many of the lyrics here, but admittedly, they could probably be eating cookies instead of singing and I'd still enjoy this album. This is the kind of album that is an experience more than some sort of lecture on life. It's inherently personal, though not in any sort of particularly noteworthy way – stories of the mundane cast in a bit of poetry. That said, these aren't bad lyrics and this isn't a lyric-driven genre. More importantly, nothing feels forced. Everything here is genuine and the spiritual and relational themes are mixed in naturally with the other topics.
Indeed, there's a certain inexplicable rawness that accompanies the whole album. Maybe it's the snare tone. Maybe it's the slight edge to some of the vocals. It sounds professional, don't get me wrong. It's an ornamental sort of production nuance (or lack thereof) that gives this album a bit of charm. It feels punk/DIY. And it's anything but sloppy.
Again, this album feels criminally unknown. It's not perfect, but it's an incredible first effort from a small three-piece band. It has incredible atmosphere and texture. It feels nostalgic in the best ways. The arrangements are moving and dynamic. Even the artwork is a perfect fit. This release occupies a unique space in the emo resurgence and it's certainly worth a listen.