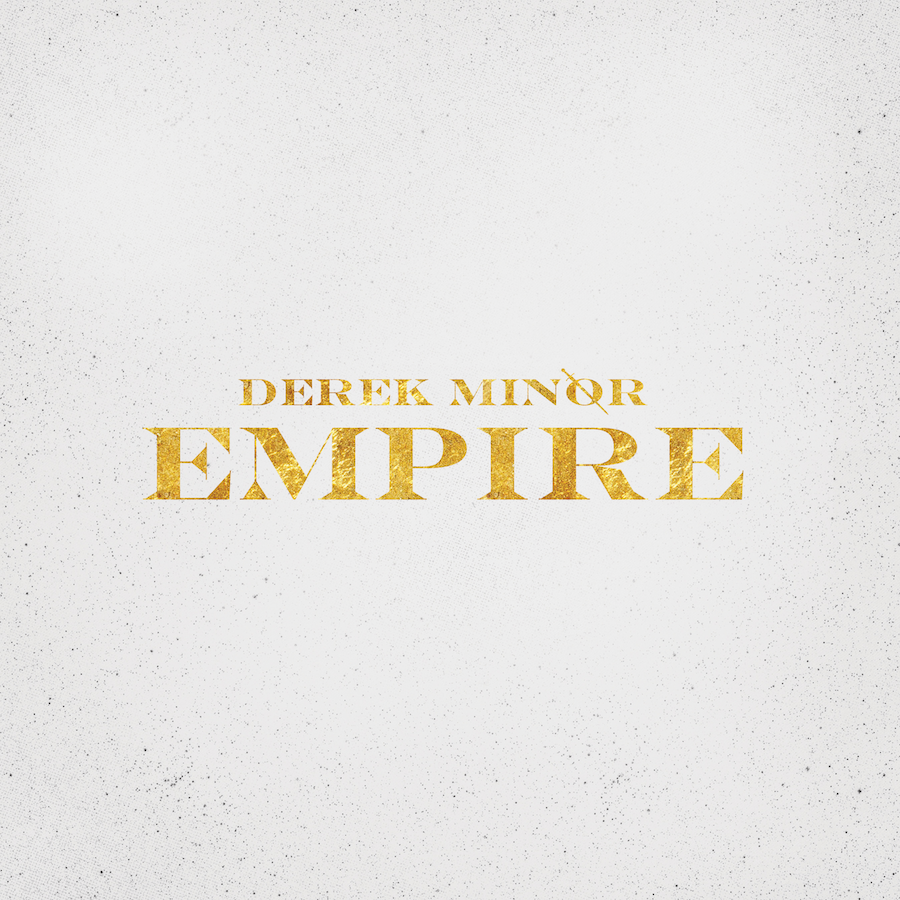 Artist: Derek Minor
Title: Empire
Label: Reflection Music Group
Release Date: 01/27/2014
Reviewer: Anthony Peronto
Tracklisting:
Intro
All Hail The King ft. Deraj & Nobigdyl
Empire ft. Traneshia "Truth" Chiles
Who You Know
Babel
Kingdom Come
Slow Down ft. Tedashii & Tony Tillman
Stranger ft. Roz
Last Forever ft. B. Cooper & Leah Smith
Save Me ft. J. Paul
Babel 2
Fly ft. Colton Dixon
Oceans ft. Move Aside
Right By My Side ft. Anthony Evans Jr. & Chad Jones
Party People ft. Social Club
Until The End Of Time ft. Canon & Lecrae
A lot can happen in seven years. In 2008, PRo released his mixtape My Name Is Pro (The Introduction) and debut album The Blackout. While the production and lyrics showed great potential, something didn't feel right in the hearts of many listeners. You could feel the pride permeating from the speakers as he bragged about his skills against wack emcees. But with restoration, humility, and maturity as an artist and individual (along with a Reach Records deal), the once braggadocious emcee is now the Derek Minor we know today. Comparing songs like "Shut it Down" and his remix of "Side Of Ya Neck" (with lines such as "I ain't hearin' nothin' unless its Jesús or pesos") to "Dear Mr. Christian" or "Before I Die," you can see how his artistry and message has increased tenfold. And in what could be called a risky move, Derek Minor left Reach Records last year and is now set to release his fifth album- Empire.
Divided into three "provinces," which are separated by it's Babel interludes, Empire is about how we "build our own empires vs. the empire of God." The intro and "All Hail The King" set up the album epically, complete with Latin chanting, battle cries, and a heavy amount of 808's. It wastes no time establishing who the real king is, with Minor, Deraj, & nobigdyl (Minor's former road manager) each bragging about the Lord not unlike WLAK's "YHWH." Definite Kanye-vibes are present on the title track, with Minor detailing whose kingdom we should be building. The need for authenticity is present in the Dirty-Rice produced "Who You Know." A trap-filled single, the song takes time to warm-up to, if only for it's Future-esque hook.
The biggest misstep on the album, "Kingdom Come," starts the middle-section of the album. Detailing two individuals building earthly empires, Derek Smith and Darnell Minor (get it?), the song is a first-person tragedy that ultimately betrays the listener's intelligence. Rather than let us put the pieces together with Minor's storytelling skill, it ends with a news report skit that is as subtle as a sledgehammer. The cautionary "Slow Down" and relevant "Stranger" are both solid follow-up tracks, but the highlight of this part of the album is "Last Forever." From the head-nodding production, soulful hook by Leah Smith, and message the song is summed up with the following line: "Unless the Lord buildin' it, I can guarantee it's broke." Honest emotion and pain isn't always easy to listen to and "Save Me" is a good example of that. Detailing some of the struggle he's been through the past year, Minor screams out with a raw emotion that's captivating.
As Empire hits its final stretch it takes a slight detour on the way to its conclusion. Rather than reinforcing it's theme and style, "Fly" begins the last section of the album in an unabashed CCM style. It feels out of place but Derek's flow matches up quite nicely with the inspirational track. A bigger departure from the norm is present on "Oceans," a summertime track that feels more at home on a Benjah album but works anyway. Gawvi, fresh off producing one of the best albums of 2014, helps create one of Minor's best love songs to date with "Right By My Side." If radio DJs knew any better, it would blow away the competition if was put on the airwaves. The one and only Social Club show up on the incredible "Party People," which takes slight inspiration from "Whoomp! (There It Is)." The song honestly feels like a bonus track but you can't deny how fun it is in the end. Ultimately Derek Minor wraps up the album's theme with "Until The End Of Time," an epic closer with help from heavyweights Lecrae & Canon.
Overall: With Minorville, Derek Minor came into his own as a producer, writer, and emcee. But minor flaws aside (pun intended), Empire takes the crown as his best album to date. From its gladiatorial beginning to it's Twilight Zone-trap-music finale, Empire is a powerful statement on kingdom-building and has raised the bar for what could be a fantastic year for music.
RIYL: Viktory, Lecrae, Flame, Json, any RMG artists