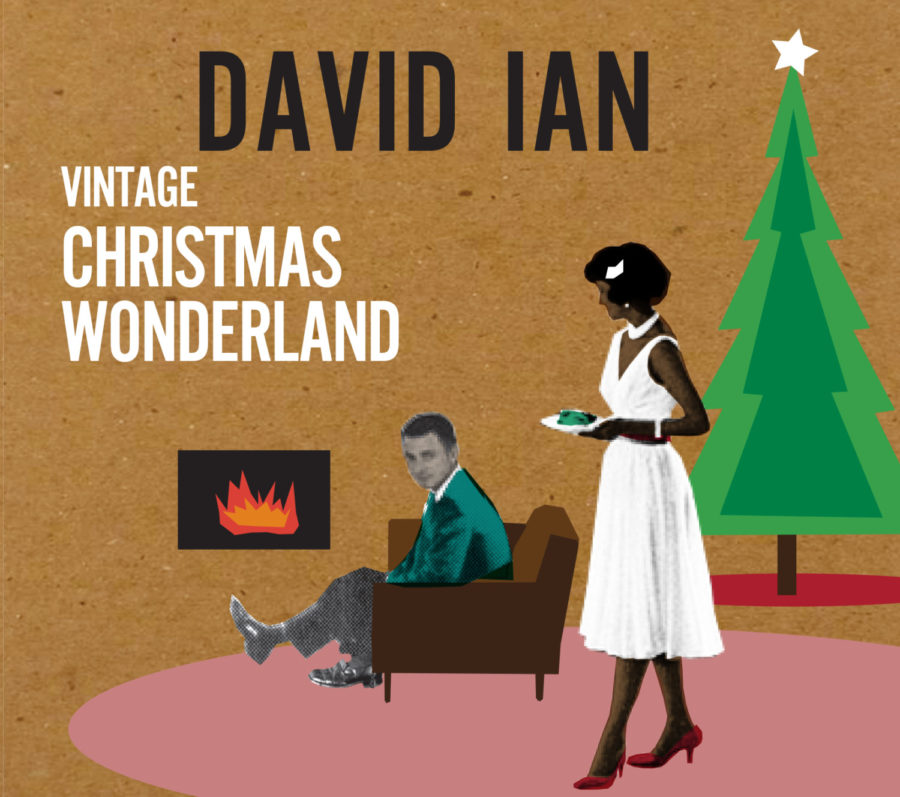 Title: Vintage Christmas Wonderland
Release Date: 9/24/13
Reviewer: Ian Zandi
Tracklisting:
Angels We Have Heard On High (Feat. Acacia)

O Little Town of Bethlehem
Winter Wonderland (Feat. Andre Miquel Mayo)
The First Noel
Jingle Bells (Feat. Andre Miquel Mayo with Tal & Acacia)
Dave Ghazarian (formerly of Audio Adrenaline and Superchick) returns with his second Christmas release penned under the awesome name "David Ian" (this is awesome because it shares my name. Duh.)  Beginning exactly where his last effort Vintage Christmas left off, this album acts much like an extension to the previous release.
In a stark contrast to the familiar utilization of guitar in the rock bands he played in (see Dave Ghazarian-Guitar Hero), Ian shows off a different side of his musical prowess. Being classically trained on piano, Dave provides some jazz tunes that can be compared to Vince Guaraldi's A Charlie Brown Christmas. Dave Ian also enlists some help with the vocal addition of the sister pop duo Tal & Acacia and Andre Miguel Mayo.
While the music doesn't vary much, I can imagine that these songs would be perfect for quiet background music of a mellow holiday dinner. Disappointingly, this release does not contain any original songs written by Dave Ian. There is but a single standout track that truly feels "vintage" (Vintage is a word that here means "old" as defined by hipsters). This highlight is the classic song "Jingle Bells". Something about the lounge feel and the back-up vocals of Tal & Acacia provide a true throwback to the oldies.
Overall: While this may be good relaxing music, it is not made for every holiday occasion. We have heard these songs a million times before and there isn't much to make this record stand out from the rest. For jazz lovers, it may be worth a good chilling listen. For other casual listeners, I feel that there are better Christmas options out there (Jars of Clay, Relient K, Harry Connick Jr, Frank Sinatra, etc.)
RIYL: Vince Guaraldi, Harry Connick Jr., Michael Buble, M. Ward, Tal & Acacia