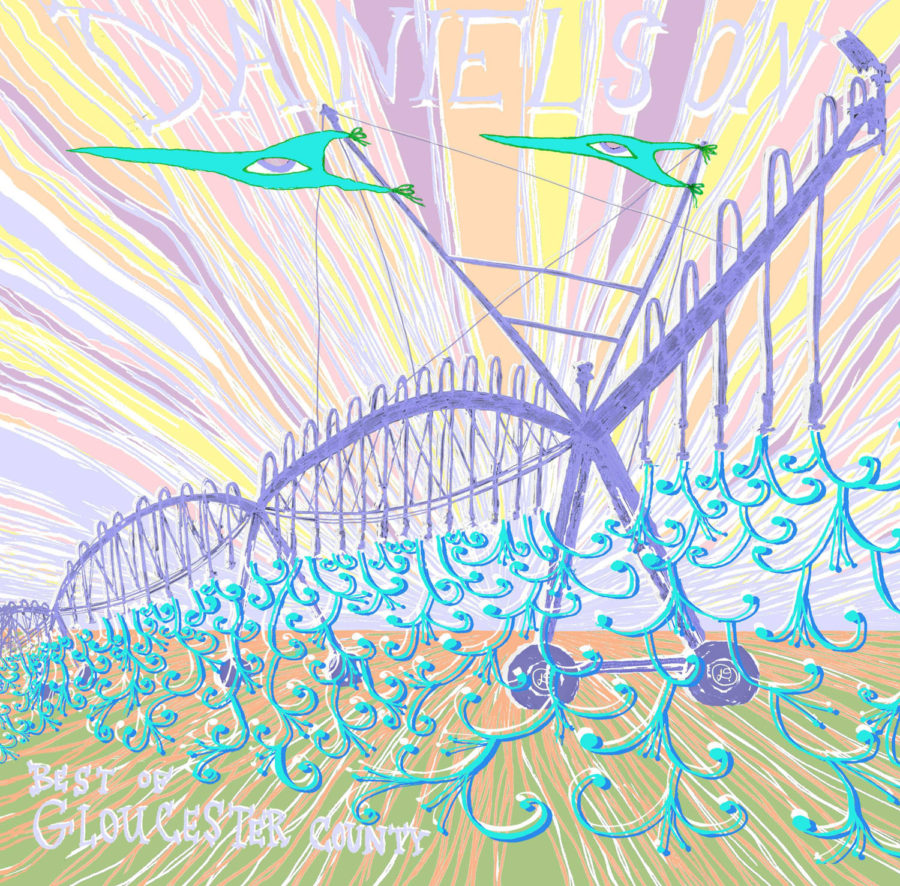 Artist: Danielson
Album: Best of Gloucester County
Label: Sounds Familyre Records
Release Date: February 22, 2011
Reviewer: Eric Pettersson
Tracklisting
Complimentary Dismemberment Insurance
This Day Is a Loaf
Grow Up
Lil Norge
But I Don't Wanna Sing about Guitars
People's Partay
Olympic Portions
You Sleep Good Now
Hovering Above That Hill
Denominator Bluise
Hosanna in the Forest
Danielson has been making weird indie folk long before most of us knew what to do with it. The band's ringleader, Dan Smith, started this thing on Tooth & Nail in 1994, confusing Christian market fans with his eccentric vocals and art music fans with his blatant religiosity. Somehow, a large cult following developed around these bizarre tunes, eventually propelling one of the Famile Band members named Sufjan Stevens into an even bigger solo career. After a number of line-up changes, Sufjan is back with Dan Smith and other friends to release what is probably Danielson's most accessible record to date, Best of Gloucester County.
The title is a little misleading, as this album is not a greatest hits (that was 2008's Trying Hartz) but a collection of what Dan Smith apparently considers the best musicians from his home area in South Jersey. Danielson's seventh studio album, Best of Gloucester County is fun, catchy, and complex. The orchestration is full of all the layers and unusual elements one would expect from Danielson, with multiple guitars, banjo, horns, bells, and more. Throughout the record, there's a definite nod to the roots of rock and roll. Each song is full of life, and for all its oddity the album really does end up sounding organic. The album is at its most dissonant on the modern art music piece "Hovering Above That Hill,"  but the rest of Best of Gloucester County is upbeat indie pop that will easily appeal to fans of anything from The Shins to Steel Train to Edward Sharp and the Magnetic Zeroes.
The lyrics are just as creative and original as the music, approaching serious issues in light-hearted ways. "Lil Norge" uses a troubled romantic relationship as a metaphor for the United States' relationship to England (or Europe in general?). The slow and serious "You Sleep Good Now" plods along with powerful strums as it sings about death and crossing "over to the other side."
Overall: If you haven't been able to get into Danielson in the past, Best of Gloucester County is your reason to give the band a second chance. The vocals are just as high, but they've smoothed out a bit, losing the harsh edge of Danielson's earliest work. Musically, it's more accessible and more consistent, tied together in a more rock and roll way than ever before.