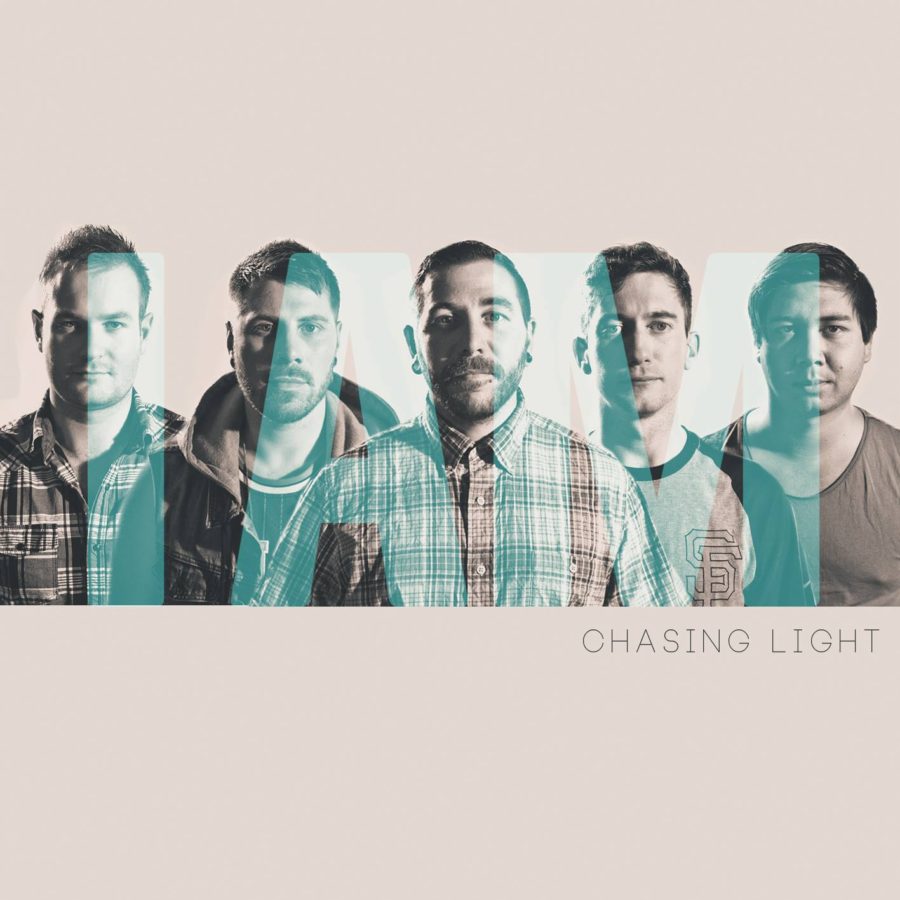 Artist: Chasing Light
Title: I AM
Label: Independent
Release Date: 4/12/2014
Reviewer: Jessica Cooper
Track Listing:
I AM

Baptism of Fire
All the Fame
Don't Pity Me
You Found Me
This Love is Real
Kingdom Fighter
I AM WHO I AM
From their Facebook bio: 'I AM' is the latest release from the Sydney based Christian rock outfit. The 8-track album explores the name of God and also reflects some of the issues being faced by Christians living in a broken world.
Chasing Light sounds a lot like the staple alt rock bands that anyone born between 1985 and 1990 grew up listening to. Heavy punk rock elements and melodic fills with hard-hitting lyrics make this band an easy favorite, especially for the genre. Hailing from Sydney, Australia, Chasing Light brings us another gem of a release in I AM.
This 8-track album is very broad in its sound, implementing elements of ambient guitar, gang vocals, various fill patterns, and the comfort of solid rock music. The lyrics are pointed and straight forward, calling attention to praising God and calling out hypocrisy and cowardice in the Christian life. 

The band stakes a claim to point everyone towards Christ, and I believe that's exactly what they've done with this collection of songs. All the lyrics are based on principles of kingdom-living, like glorifying God, running the race, seeking the peace and love of Jesus, and standing up for our brothers and sisters in the faith.
At this point, I'm on my twentieth spin and it honestly gets better the more I listen to it. If I had to pick a favorite (which I don't, because that's almost always impossible, and therefore pointless), I'd say it's a tie between "I AM WHO I AM" and "Kingdom Fighter" because with this genre, I tend to lean more toward the heavier songs.
Here are my lyric picks:
"He will return / I know it's true / Beware, baptism of fire is all that awaits for you." – Baptism of Fire
"Who do we sing for? / There is only One / No other name holds a flame to Your glory." – All the Fame
"I was lost and my soul was bound / Now I am found / I ignored the truth that often haunted me / My soul was bound / Now I am found." – You Found Me
"I am a warrior / A righteous gladiator / I am a Spirit-filled Christ's kingdom fighter." – Kingdom Fighter
"Your name will not cross my lips / Lest I use it in vain." – I AM WHO I AM
Overall: Chasing Light is one of those bands that, when you hear them for the first time and realize they've been around for a while, you get a little bummed that you've been missing out all this time. Their music has so much energy and is easy to pick up on, which is one thing that I really love and look for in new music – how quick I can start singing along. If you're into bands like Anberlin and anthem alt rock, Chasing Light is definitely for you. Grab their album on iTunes.
RIYL: Anberlin, Emery, Sent by Ravens, Ivoryline, The Wedding