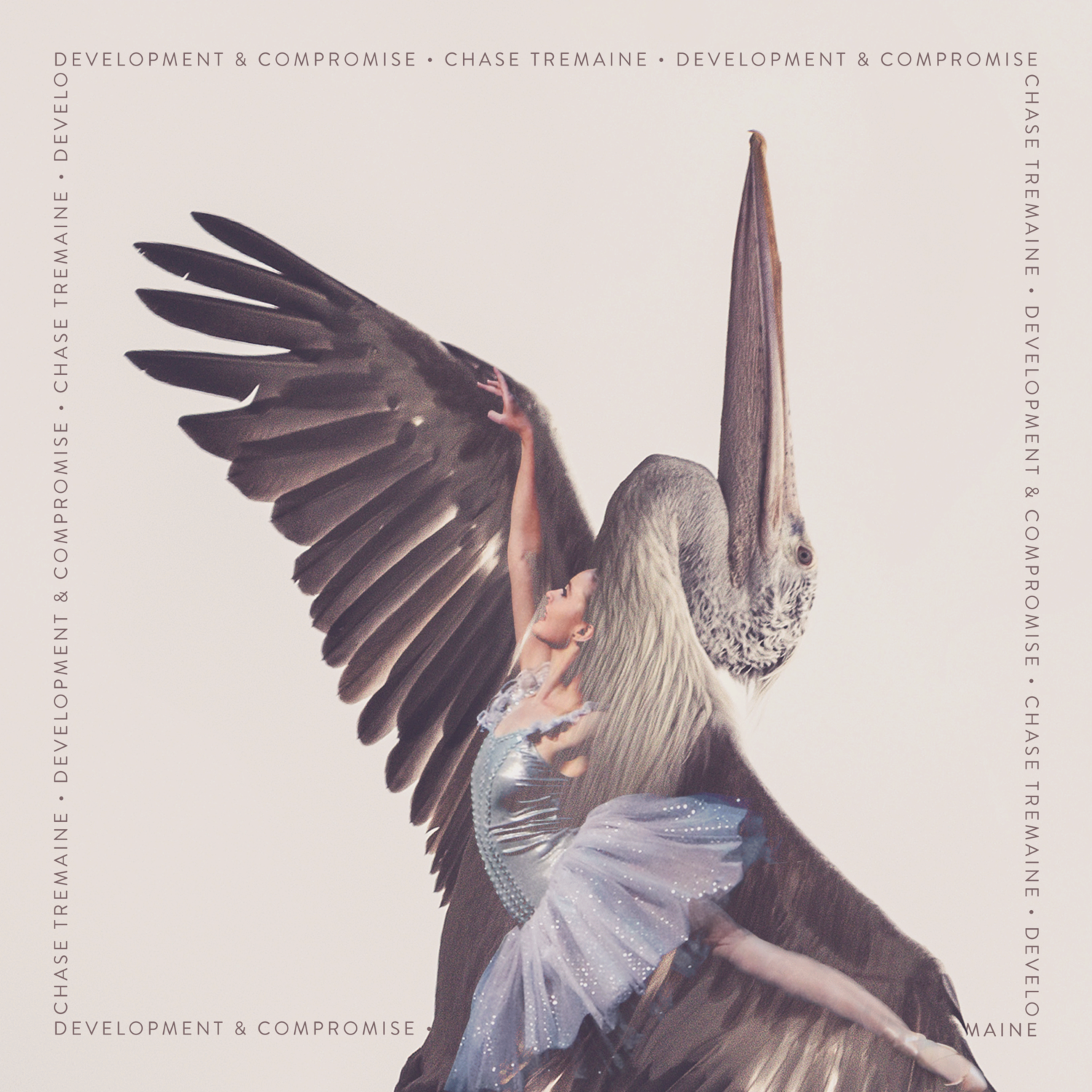 Chase Tremaine's Unfall made mild waves in the independent community in 2020, garnering his upwards of 4,000 monthly listeners on Spotify. That might seem like an insignificant statistic, but I'd willingly admit I listen to bands who've been at it for years with less visibility. Something definitely clicked with listeners here.
Now, for some reason or another, I didn't actually listen to Unfall from front to back. Maybe it was lack of time. Maybe it was the pressures of the past year. The downside: I can't comment on how Tremaine has progressed since his last release. The upside? I can approach his sophomore release a bit more objectively from the perspective of a new listener.
Stylistically, Tremaine continues his trend of emo-tinged alternative. Undeniably, there's a fair bit of pop influence here as well but the occasional angular guitar riff will have you confident in his technical abilities. These tracks thrive off prominent grooves, typically manifesting in powerful bass lines. Other times, things are a bit more subdued – minimalistic tracks like "Wings Not Made to Fly" (barring the end) show a softer side of Tremaine's influential spectrum.
Indeed, it seems like Tremaine borrows equally from bands like Emery and All American Rejects. Inherently, it's a nostalgia-tinged sound. It feels familiar in a (usually endearing) way, but it's also something that feels done to death in some respects. No matter how good any particular song might be, it's unconsciously weighed against a similar track with more emotional baggage I heard growing up.
The jazz-driven "Madison" helps break convention, though. It's a piano-fronted track, again showcasing incredible rhythmic capacity. Piano doesn't show up elsewhere in this same capacity. It IS sprinkled in ornamentally on "Q2FN" which is nice, but perhaps not to the same effect.
"Roethke" begins with a spiraling At The Drive In-type lead line, yet another welcome change of pace. This is the most progressive of the tracks, verging on math rock at times. This song certainly feels in a league of its own.
All that said, it's hard to gauge the identity of this album. On one hand, there are a handful of commercial rock tracks. Elsewhere, there are few pop and alternative hits. Lastly, you've got the layered, technical tracks. While I'm a fan of diverse albums, there doesn't seem to be enough of a common purpose to keep things feeling cohesive. The genre-jumps between tracks like "Compromise" and "Roethke" might have you questioning if you're listening to the same artist – it's no subtle difference. Tremaine describes this as the product of an "island of misfit songs" and it shows.
Lyrically, there's not too much to comment. It's marketed as a more personal collection of tracks, but it straddles the line of ambiguity just enough to lack too much impact. The view is myopic enough to say something of Tremaine's life specifically, but arguably not enough to different it from a number of similar artists. "Madison" gives a bit of a deeper view into a specific time and place and helps give depth to some of Tremaine's inner wrestlings, but many tracks sadly feel faceless.
Ultimately, there are the foundations of a solid commercial alt-rock album buried in here – that could be a compliment or a diss, depending on who you might ask. Barring some of the more experimental passages, you're left with largely-inoffensive rock a la Cage the Elephant. These are danceable songs where the words don't matter as much as the feeling they give off. But if Tremaine is trying to speak into deeper issues here, it's a bit lost on the end listener. And again, that's ultimately what I think is the core flaw in this album – it has lofty aspirations that hit the mark here and there, but its natural slant is toward a radio-friendly sound.
It's evident Tremaine crafts powerful songs. He knows what he's doing, and he's capable of arranging songs of an array of genres. The end result is not quite cohesive, but it's a good sampler nonetheless. All of the songs shine in their own way, and I wonder if this might have worked better as multiple EPs instead. Nonetheless, this is a promising second effort that sees Tremaine handle a variety of instruments and recording responsibilities. He's certainly making his mark in the Christian indie community – and beyond.