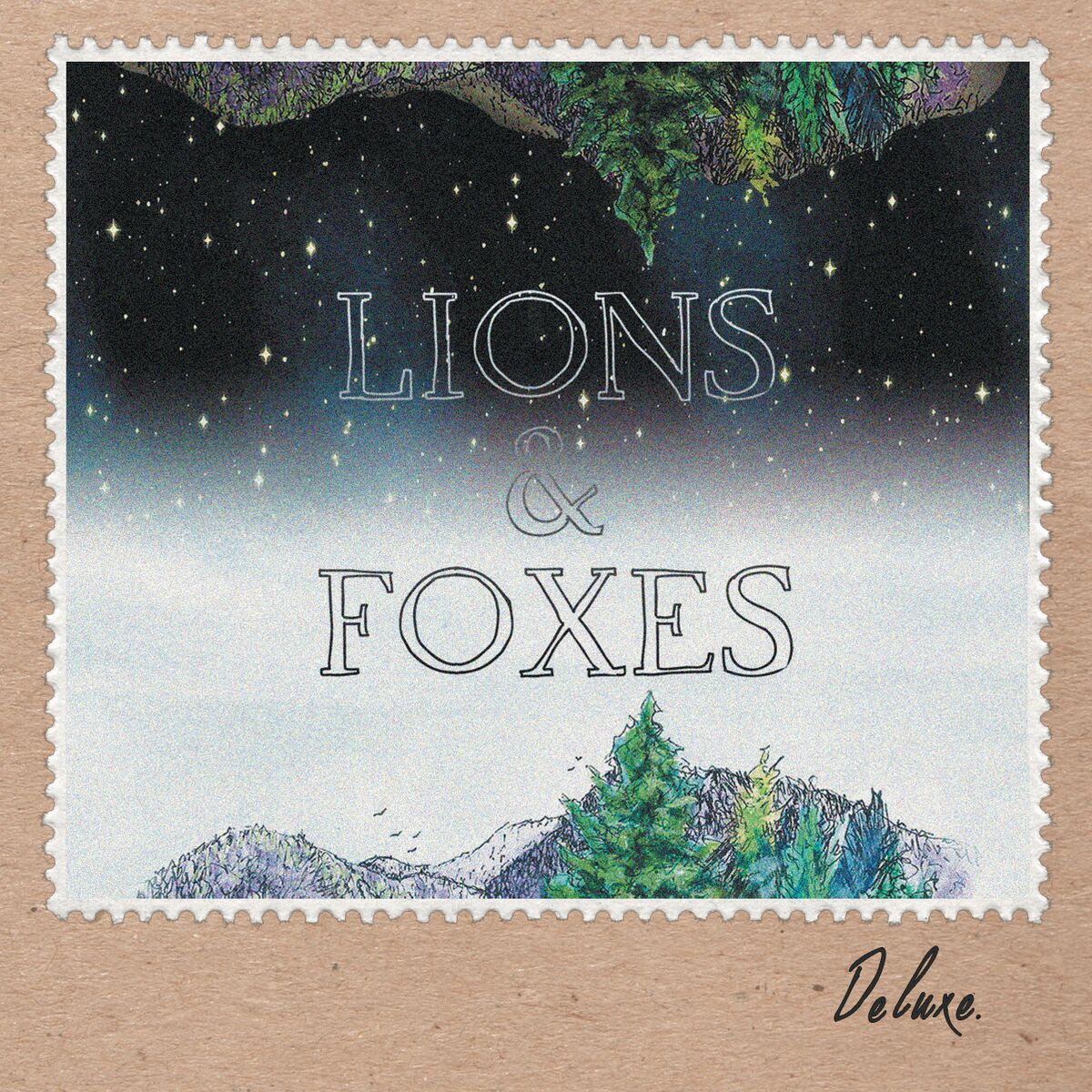 Pittsburgh's Captain the Sky has somehow managed to largely fly under the radar. Their unique blend of math-rock, indie, progressive rock, post-hardcore, beach rock, and intelligent pop certainly fills a void in the music scene as a whole. Their remastered and expanded edition of 2017's "Lions & Foxes" is sophisticated and artfully-crafted; at the same time, it's undeniably fun, even as the lyrics tackle some larger issues. If anything, Captain the Sky manages to demolish the false dichotomy that music must be either revel in pop sensibility or be saturated in philosophical constructs.
The deluxe EP contains the five tracks of the original release, but even so, this may be many listeners' first experience with the quartet's musical offerings. In addition, they've include corresponding acoustic versions. And unlike many other EPs, the band doesn't skimp on length – the core five tracks alone are shy of half an hour. Naturally, the EP is dynamic without ever slowing down. There's a lot to admire rhythmically, and that's definitely one of the strongest areas for the band.
Each members adds a unique vocal flavor to the EP: Main vocalist/guitarist Aaron Fritsch presents a crooning baritone that defies his age; guitarist/vocalist David Parker brings a bit more of a raw, emo style; drummer Matt Neal adds in spoken word and screamed segments on Fade that recalls Archabald's The Glassy Sea. Of course, there are plenty of background vocal contributions as well, and bassist Matty Prepelka adds his own vocals into the mix on the acoustic tracks, where the group experiments a bit with harmonies as well.
Lyrically, the EP explorers the propagation of culture and how minorities cultures, though adverse to the status quo, can eventually acquire power and in turn define a new set of norms. Each song is followed by a short spoken word segment that clarifies a bit of the story.
Guitar is certainly prominent, with a mix of reverberating chords, mathy riffs, and tapping segments. Bass riffs are groovy and intentional. Drumming is neither overbearing nor background noise, maintaining a strong position in the mix and a level of technicality that supplements the other instruments.
The acoustic tracks shouldn't be overlooked either – these are not the barren skeletons of songs you may have come to expect. There's still plenty of guitar work at play here, coupled with percussion and the aforementioned vocal harmonies. Accordingly, much of the energy of the original tracks translates well in the format and the songs still fell quite full. If you've heard From Indian Lake's "Wanderer" EP, you'll have some idea of what to expect (though there's much more at work here). The acoustic rendition of Snowball Effect showcases plenty of vocal trade-offs and really showcases the quartet's repertoire of vocal abilities. Again, there's nothing lacking instrumentally and this stripped-down approach to math-rock doesn't raise too many comparisons, save perhaps Hakanai's self-titled EP last year. Fade trades in its original screamed segments for another section of overlapping vocal segments and it's a very strong way to close out the acoustic end.
Between the two halves, weak moments are few and far between but they certainly exist. Fritsch certainly is the stronger of the two main vocalists, and Fade seems to fall victim to bit of vocal instability as Parker takes lead. Thankfully, there's plenty of variety in place that the track isn't hurt all that much. Guitar tone on the remastered songs may get a bit tiresome as it feels like the same pedals were used on every song, but the melodies are nonetheless infectious. "Lions & Foxes" does seem to miss a bit of the dynamic range and raw energy of "Mary Celeste", though it feels like a more mature and cohesive release in many respects.
Ultimately, Captain the Sky knows what they're doing. Each artistic choice feels intentional and they're not afraid to own these decisions. When they're going full-throttle, their mass of influences is staggering and their musical prowess is evident; when they strip things back a bit, the fundamental song structures show through and their mix of vocal talents has free reign. Essentially, the band never feels out of their element in any of this. Between this take on "Lions and Foxes" and their 2016 debut album "Mary Celeste", their succinct discography is already teeming with treasure.