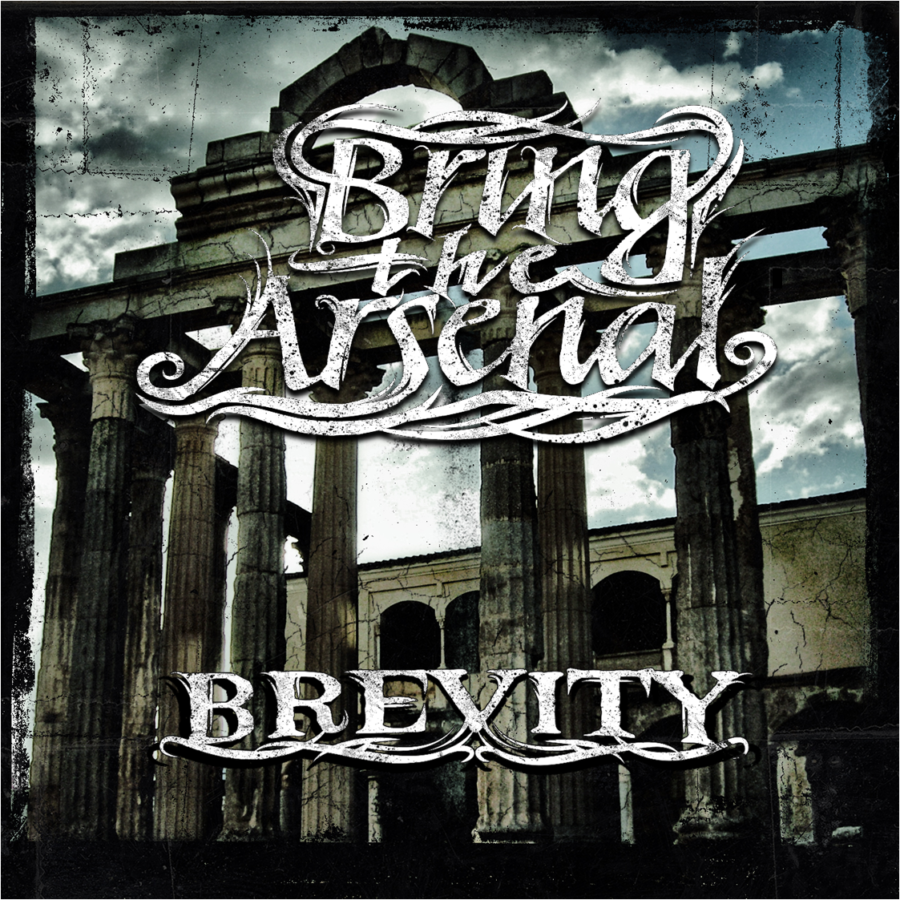 Band: Bring the Arsenal (Facebook)
Title: Brevity
Label: Unsigned
Release: December 30th
Reviewer: BrodyB
Presage
Torrential
Idle Hands, Our Idols
Voice of Reason
A Monument to All Your Sins
We Are the Resistance
Your Heresy Will Stay Your Feet
The Antagonist
If They Came to Hear Me Beg…
The Light Guiding Me Home
Have you ever heard a new band for the first time and without giving them a chance, kind of wrote them off at first only to come back and really enjoy what you previously did not enjoy? This has happened to me countless times, mostly with bands I even call some of my favorites now. I'll admit when I first heard "Brevity" by Richmond Virginia's Bring the Arsenal, I wrote them off as nothing more than standard metalcore. However, after repeated listens I discovered that this young group, while they still have some space to grow, have finely crafted a fun and passionate metalcore release.
The album kicks off with the intro track Presage and heads straight into one of my favorites off the album, Torrential. Torrential gives the listener a good over all feel for what Bring the Arsenal will dish out on this release. After just a few short minutes it becomes apparent that the guys in Bring the Arsenal are adept musicians, each holding their own and not getting lost in the mix of each other. Vocalist Ronnie Webster, also uses a variety of high shrieks and low end growls  complimented by the smooth cleans of guitarist Jay Hathaway.
The tracks I enjoyed most off of "Brevity" were the ones that especially show case the aforementioned talent the guys in Bring the Arsenal have. The absolute stand out track to me The Antagonist. The first few minutes is an absolute beat down of punishing metalcore at its' finest, only to suddenly slam on the breaks and go into a peaceful interlude complete with the album's finest guitar work in the form of a solo. We are the Resistance is another song that really stood out to me. The intro of this song really gives the feeling of being in some sort of resistance rallying against evil with the heroic sounding chord progression and gang chants. The song goes on to feature a smattering of tremolo picking and tricky riffing ending in a crushing breakdown featuring gang vocals and the shouts of, "Victory is yours for the taking". I also feel that our readers here at IVM were pretty privileged to get free access to Idle Hands, Our Idols, seeing as I believe it to also be a stand out track. The song features what I believe to be the best clean vocals showcased and some of the best drum work by Trea Bailey.
While Bring the Arsenal have so much going for them and are able to provide some great metalcore tunes, I believe they have some room to grow to become a stand out band. I would have liked to see some more moments like the sudden shift of momentum heard in The Antagonist. To me the change of pace from break neck speed to a quiet and pretty moment was great and showed good song writing and skill. I'd also like to encourage the band to show off a little more as far as musicians. It is apparent they are all skilled at their instruments and I believe they shine the most and are able to separate themselves from other bands more when they explore a little musically.
Overall: While Bring the Arsenal does not stray too far from the beaten path, they are certainly skilled at what they do and show great potential. "Brevity" is sure to be an instant hit with their current fans and will gain them some outside attention with its' fun, high octane pacing.