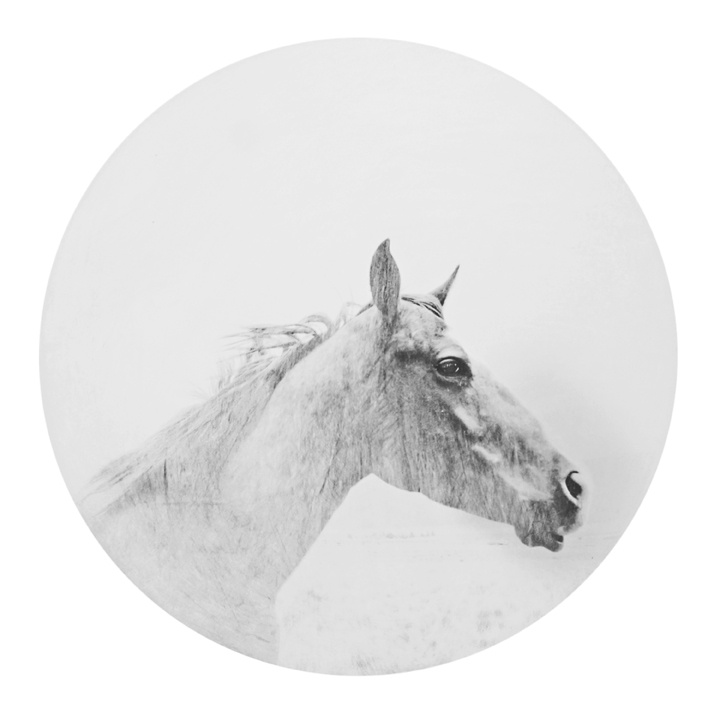 Artist: Bradley Hathaway
Title: How Long
Label: None
Release Date: 11/05/13
Reviewer: Josh Hamm
Tracklisting:
Daddy's Name
How Long
Courthouse
Georgia
He Drives
If I Should Die
Been So Long
Beer Can
So Far
You Look So Pretty
This is my first encounter with the music and words of Bradley Hathaway. I'm often distrustful of artists who are identified as "spoken word" artists or as "poets" who happen to also be musicians. I've heard dozens of musicians who write poetically, but few who have the skill and technique to be considered poets, or the ability to deliver spoken word that truly resonates with the soul and speaks deeper than what it says. I'm glad to say that I count Bradley Hathaway among those few. I'm sorry it's taken this long for me to listen to him; he's got some excellent stories to tell.
The album is first and foremost simple. Musically it's an amalgamation of old school folk, country, and Americana. His voice is not the strongest, nor is there any great range or remarkable talent on display, but he's able to sing a beautiful melody and evoke emotions with the best of them. Lyrically, he speaks in my favourite language: stories. He appeals to emotion and the affect rather than focusing on the construction of his songs, he feels them out.
The eponymous track "How Long" is musically subtle and simple, and ultimately fantastic. Lyrically chronicling the age old question lovers ask: how long will your love for me last? The guitar is stellar; a simple riff of clean, pure notes that carry a crystalline melancholy sound tinged with just a hint of country twang. And the words are simple as well, as the seasons and weather are invoked as things that never change: "The snow will always be white and cold/The sun that shines over our heads will be yellow," comparing them to the impermanence of love. But then the singer pronounces his love, which will "survive the Winter's spree…/my love will be bright like Autumn's leaves." The overall message is ambiguous – you decide for yourself whether or not their love will last, or if only one of them has that lasting love. Or perhaps you could even interpret it as transcending human love, and it's about God's love.
It transitions beautifully into the soft duet harmonies in "Courthouse," a truly lovely love song. "Georgia" follows in a similar vein, but seeing life and love through a decidedly Southern lens. My experience of Georgia doesn't quite fit the romanticized vision in the song, but it doesn't really matter because the song makes me ache for a home long forgotten.
"He Drives" is a gem of the album and a fine example of spoken word storytelling. Hathaway's voice is slightly distorted, just enough to give some fuzziness to it, so it feels as if he is there speaking into an old microphone as the story unfolds. A man, lovelorn, goes on a drive through the city, asking everyone he meets what love truly is. The answers vary from being Hallmark profound: "the butcher tells him 'love is sacrifice," to the amusing; "the bookseller tells him 'well, it's a long, long story," and the drug dealer tells him "it's akin to a drug." My favourite is the startling effect of the street prophet, who yells out (as does Hathaway), "Why, it's Jesus Christ!" Then the man begins to drive again, and he starts to philosophize to himself, and the rhythm of the lyrics is close to perfect as "he starts to ask himself how do you measure love, in gold, or silver, losses and gains… can you find it at all, or is it all hidden deep in the sea, is it captive and bound or is it wild and free. Is it a man or a woman, one too few or many, does it ever get enough or is it ever wanting?" It ends with the picture of him years later on his deathbed, as the woman he loves is near him, and he asks her to forgive him. She kisses him and says, "I do, I love you and I'll see you again." If it doesn't move you when you hear it, then I don't know what will.
The second half of the album doesn't have a weak spot on it, except perhaps for the poor transition into "If I Should Die." Still, that can be forgiven, as it's an uncharacteristically jaunty tune, and one of my favourites off the album. It's a fun song which explores the beauty of simple living and simple loving. The chorus is a "If I should die and you should live, know that I gave 'er all I have to give. Bury me in an empty field beneath an old oak tree on the top of a hill." Horns and angelic backing vocals provide a strong sense of unity and depth within the song, giving it more substance that it should, and when the track's over just past the two minute mark, it's far too soon.
"Been So Long" carries forward the uplifting sounds in a song of two loved ones missing each other. There's a guitar solo that doesn't get old to listen to, and despite the contrast between a fun, happy song and the lyrical content about absence, it's ultimately an enjoyable song about the calling of the road.
Then comes the second spoken word track: "Beer Can." It's another reminiscing on lost love, as a roofer remembers his wife and kids leaving, while he's moved back in with his mother and spends his evenings on the porch drinking. Like in "He Drives," there's a healthy amount of philosophizing and introspection present: "How many hours in a day, or thoughts in a troubled man's mind / How long must one seek before he finds / how much guilt can one carry before he can't carry anymore / if he doesn't know the way / how will he ever get to the other side of the Jordan's shore? "It ends with soft, ethereal piano and guitar, as the man drifts to sleep, the only place he can find peace of mind.
"So Far" stands near the top of the album as far as my opinion is concerned. It's a pleasing mix of a folk song and spoken word sensibilities which strings together tragedy and hope, despair and love. There are multiple stories at place here, the first is a short one, which could be a continuation of the same man in "He Drives," and the second of a woman waking up, sore, in a strange bed with used condoms on the floor. Then we get a picture of a married couple, but whose baby is stillborn. At the end of each respective story we get an image of Jesus comforting them. For the driving man: "Jesus meets him at the door /His eyes share his pain / sitting quiet on the couch there is nothing to say. Then for the lonely woman, as she returns to her apartment, "Jesus is waiting up for her she is not forgotten." And for the couple with the stillborn, "Jesus holds that baby boy and he kisses its cheek." The song is simply beautiful.
Ending with another song of love, "You Look So Pretty," Bradley Hathaway cements the motif into the album. Love not as a Romantic, rom-com type love, but love in all its pain and quirks and reality. This album is about the multitude of things it covers, and Hathaway uses it as a discourse into the human heart and soul, not from a bird's eye view, but with the vernacular, with the language and perspective of regular people.
Overall: How Long is an album to really listen to – the type of album you'd put on while you sit back in a cozy chair and just let the music and words fall over you. One of those rare beasts where it's more than beats and more than clever wordplay; you listen to it like an old radio play, sitting quietly in the dark, waiting for the next lines of the story to come. Don't just hear Bradley Hathaway, listen to him. This is one of those albums that transcends time and musical trends – listening to it, you can't tell which decade it belongs to, it just sounds right.
RIYL: Bob Dylan, Charlie Peacock, Johnny Cash, John Francis, Andy Zipf, Derrick Brown,
Buy the album: Bandcamp