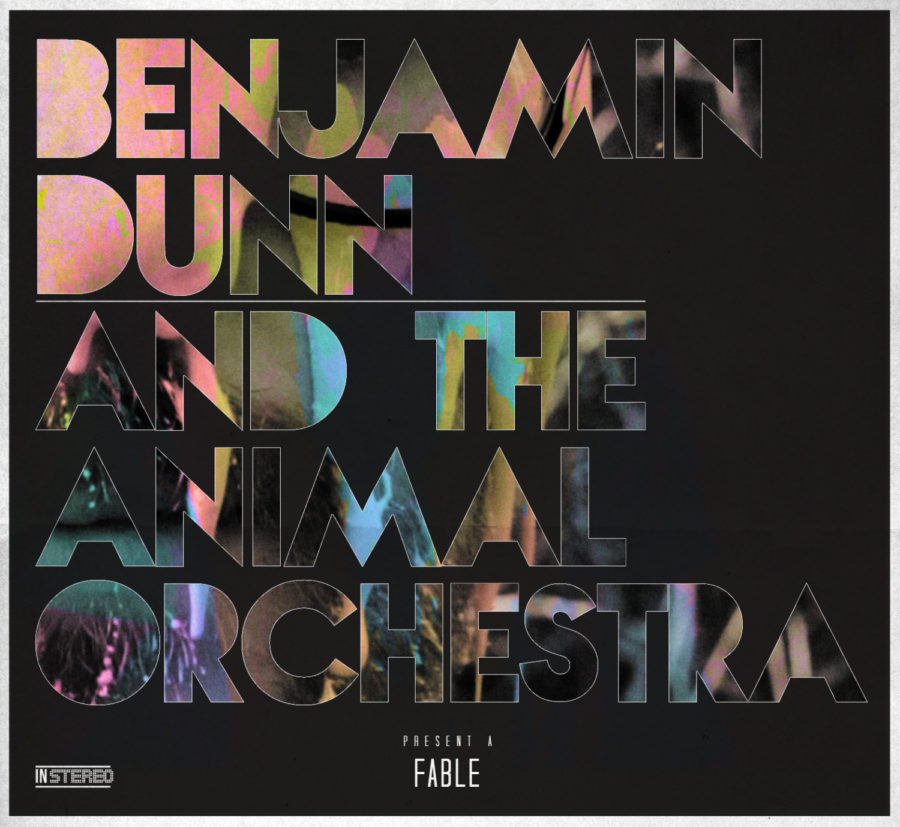 Band: Benjamin Dunn and the Animal Orchestra
Title: Fable
Label: Joy Revolution
Release Date: 08/21/12
Reviewer: Josh Hamm
Tracklisting:
So The Story Begins
My Name Is Eustace
Sing
The Singing Elephant
Sail To The End
Caspian
London
We Came Alive
Always
When We Were Young
Stare At The Stars
Clothed In Skin
It's Not The End
Fable is the best kind of concept album in my books. Mostly because each song is based on the perspective of characters from C.S. Lewis' books. You could say that I was hooked by the concept before I even heard the music. Luckily for me, the music lives up the concept. Benjamin Dunn has penned some original and insightful songs which inspire imaginings of heaven and grace.
There's a definitive synth-centred pop sound, but it's well rounded out with guitars, bass, drums, as well as well placed banjos and glockenspiels. The whole album builds upon a sense of wonder and amazement, both musically and lyrically . It's very similar in tone to the recent Falling Up albums Fangs! and Your Sparkling Death Cometh if they were mixed with The Gloomcatcher's Starla Over Fences EP.
The album works allegorically in the same fashion as C.S. Lewis: the purpose is to glean spiritual insight from stories rather than straight forward theology. As far as the Lewis references go, there are some fairly obvious ones, such as "My Name is Eustace" and "Caspian." But the rest are fairly subtle, such as the brilliant homage in "Sail To the End" to the mouse Reepicheep from The Voyage of the Dawn Treader. Of course, Dunn doesn't limit himself to works based on Narnia, but includes other works, such as the brilliant Space Trilogy. Now, I'm not going to give any more references away, partially because I haven't read some of Lewis' novels for a couple years and accordingly I'm not sure about some of them, but also because I found that half the fun of the album was delving into each song and trying to figure out from whose perspective it was from. If you're a Lewis fan, you'll love it, and if you're not, then the depth in the lyrics is still apparent and accessable to anyone.
Of course, no album is perfect, and here I found that most of the strengths of Fable, namely its catchy synth hooks and upbeat attitude, while not tiresome, do operate on a somewhat one-track tone. There are some nice breaks to be found in some refreshing instrumentals and near the end with the banjo led "Stare At The Stars," but overall the style of the album can be a bit overwhelmingly similar after a few replays.  Some might argue the instrumentals count as filler, but I find that they fit quite well. That being said, there's not a single poor song on the album.
There were quite a few highlights to the album, so I'll narrow it down to just a few, including the incredibly catchy "My Name is Eustace," which features great lyrics such as "you dig your claws into my chest/I know only you can undress/all these scales and all of my shame." "Caspian" features some brilliant falsetto on the chorus in addition to being an all around great song. I also loved "London," despite it having some of the weakest lyrics, because of its upbeat yet chill feel good vibe. My second overall favourite is the anthemic "When We Were Young." While I may not be quite old enough to truly appreciate the nostalgic theme, the song is just incredibly fun. It's impossible not to like it on some level. The best song however is "Sail To the End," which musically ebbs and swells like waves, and thematically describes the whole album: the desire and search to cross the divide and touch the divine.
Overall: It's hard to find fault with Fable. These synth-driven tracks have a joyful urgency to them that's infectious. There's a gorgeous simplicity in the layering of the songs that evokes an otherworldly feeling and lets you bask in it. Fable is a testament that worship and creativity are not mutually exclusive. The lyrics, based on the perspective from various C.S. Lewis characters, never disappoint and add a great deal of depth.  It feels like an ode to the imagination and subtly weaves in spiritual insights and truths without being too vague or too overt. Don't take my word for it, take a trip through the wardrobe and find out for yourself.
RIYL: The Gloomcatcher, Falling Up, Mutemath, Future of Forestry, Lovelite, David Crowder* Band, C.S. Lewis