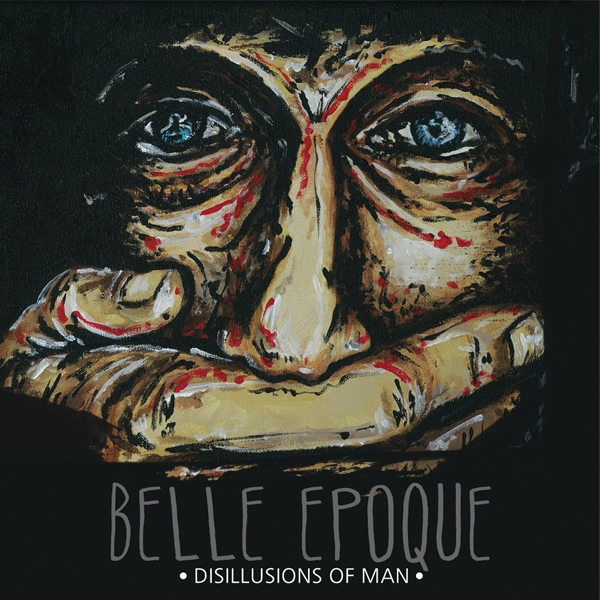 Artist: Belle Epoque (Bandcamp) (iTunes)
Title: Disillusions of Man
Label: none
Release Date: 8/14/12
Reviewer: Carter Fraser
Tracklisting:
Lying Through Teeth
Tight Rope Walker
Not Going Home
Disappear
Mannequin
Until the End
Belle Epoque certainly play with the energy necessary to succeed in post-hardcore these days. Catchiness as well, I suppose that is also another helpful quality. Neither are in short supply on Disillusions of Man, with dueling moments of lively, fast-paced guitar flurries and gentle atmospheric melodies giving things a memorable edge. Secret & Whisper comparisons quickly come to mind in the guitars and vocals, although Kyle Istook's vocals are never nearly as divisive as Charles Finney's could be. As Cities Burn and Thrice influences come into play as well (as they do on much of indie post-hardcore it seems these days), especially in the mellow number "Disappear," which finds Belle Epoque showcasing Istook's vocals with a sweet summery, yet haunting melody. There aren't too many chinks in the armor to be found here.
The EP is the Dallas-natives' first release since a three-year hiatus, and the time off seems to have refreshed their spirits. Their brand of post-hardcore may not be entirely new, but it's certainly fresh enough to make them standout. The epic "Not Going Home" is likely the best track here, with its driving, catchy chorus, snaking guitars, and massive walls of sound. It succeeds at building with each chorus, ultimately utilizing screamed backing vocals surprisingly well—despite their near-singular use on the album, they feel completely necessary in this context. Opener "Lying Through Teeth" evokes a slight Ocean Is Theory vibe with its bouncy, fun, almost sassy riff. There's not a weak track to be heard, and everything simply flows quite well.
Overall: One of the more notable characteristics of Disillusions of Man is that its context often times doesn't match up with the actual product; listening to it suggests the thoughts of an established artist's old back catalogue, not an aspiring star's new release. Hopefully this scenario will be given a chance to play out, and Belle Epoque will stick around after this hiatus long enough to produce a full-length album.
RIYL: Secret & Whisper, As Cities Burn, Least of These, Colour Revolt, Thrice, Ocean Is Theory, Hawkboy