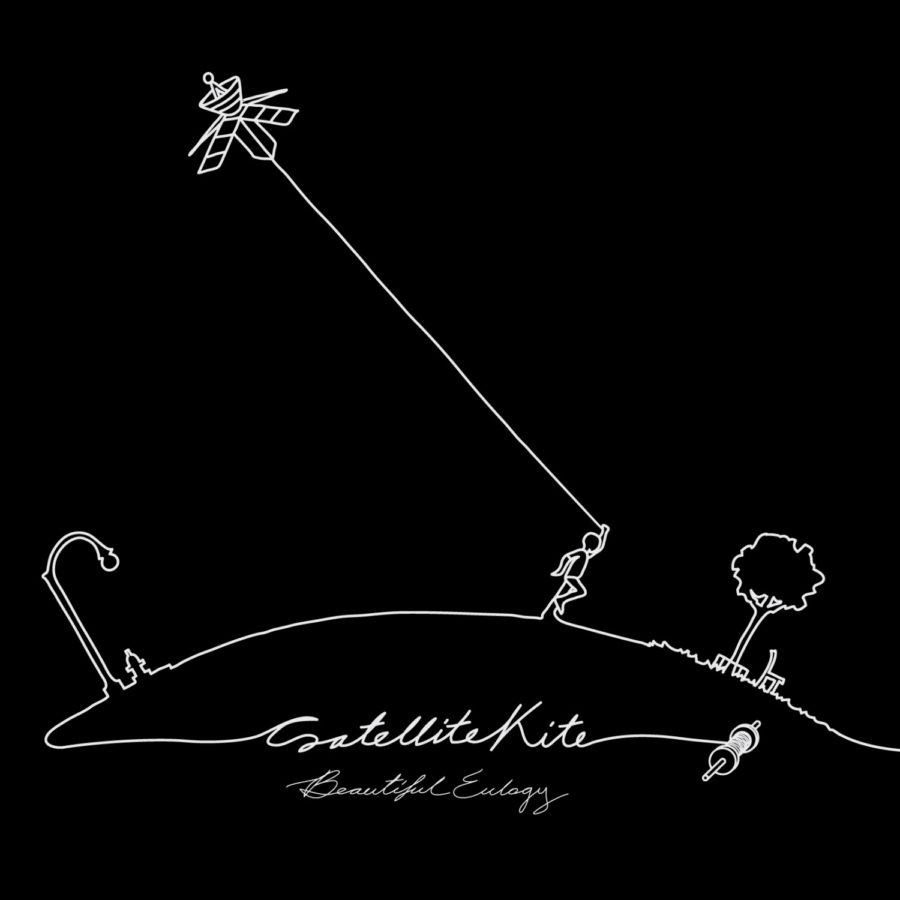 Band: Beautiful Eulogy
Title: Satellite Kite
Label: Humble Beast Records
Release Date: June 19, 2012
Reviewer: Jessica Cooper
Track Listing:
Hello from Portland
An Open Letter To Whoever's Listening
Covet
Take It Easy ft. Catalina Bellizzi
The String That Ties Us
Entitlement
Anchor ft. Josh Garrels
Satellite Kite
Wonderful ft. Propaganda
Motive 1,2
A Bridge Between
Surrender ft. Lee Green
Beautiful Eulogy
Hip hop is a tough genre for me to decipher because I've only been consistently into it for about two years now. Essentially, it's poetry woven with different rhythms, sounds, and effects, so when I think of it that way, it's a lot easier to dissect. That being said, Satellite Kite masters the art in terms of effect and lyrical brilliance. This debut release from the trio consisting of co-founders Braille and Odd Thomas of Humble Beast, and beat maker Courtland Urbano, speaks of the truth of God's character, grace, and compassion. It tells a number of stories that influence and challenge the listener to think and consider new perspectives on personal issues, motives, and lifestyle choices.
Honesty, humility, and boldness are the glue that holds every word together in Satellite Kite. This is made known from the get go, in the words of "An Open Letter to Whoever's Listening":
"We write to make mention of the Gospel and the resurrection. / Exist with the tension of trying to creatively display creation fall and redemption. / Contextualize and set the context for the text that's divinely inspired. / Maybe music isn't the best medium for making much of the Messiah, / but for Courtland Urbano, Braille and I, there's really not a lot of options, / only poor penmanship trying to paint pictures of proper doctrine. / Make you logically stop and think doxologically cause honestly a little bit of music and theology never really hurt anybody."
"Covet" is a general representation of characters who desire new life or different circumstances for themselves, coveting the lifestyle of not having to worry about finances and wishing they could escape the turmoil they face. The message of the song is that of hope in the midst of helplessness, a celebration of unexpected salvation:
"Before the world began and the fall of man, / You unfolded the drama of salvation's plan, / And though we violate we're cursed by the law, / He sent his son to die and he absorbed it all, / We covet we kill our throats are open graves, / We lie and we steal but he still saves, / It's happening now new hearts will burn, / all creation yearns for the King's return."
"Take It Easy" is probably the most relevant and familiar depiction of truth to me. It explains a couple of different perspectives of love, how it's viewed, and how it's actually lived out. Beautiful Eulogy definitely calls out some internal conflict of mine with this track:
"I gotta ask, do you really view love the same way you paint it? / Thought it looked nice so you framed it, then you hang it, / on the wall as a decoration, in your house / so you see it every day but lately you wish you could take it down and put it in the basement."
"So you planned to be more selective with your selections, / love less and be less affectionate but the fact is the minute you think you mastered it / you return right back to the pattern of what you think love should look like. / Maybe you're not finding it cause you're not defining it right?"
"Entitlement" was the first track I heard from this album when they released the music video for it. It came at a pretty distinct time for me when I was dealing with some deep-rooted pride issues, and was a catalyst for a total attitude change. I've never been one to believe that a life is defined by status, nor success determined by wealth or materialistic motives, but my eyes were really opened by a specific passage:
"Even the air we breathe is a gift we receive that we think we're entitled to. / They say you get what you deserve so we work hard to earn it. / Earn as much as we can to determine our self worth and purpose. / Identified by what we buy, it's a sad state of affairs."
The rest of the album is littered with aspects of man's character, the unfathomable opportunity for man to come into the presence of God, and promises of a life in Christ:
"So when the darkness overwhelms me and the tide of life rises and swells it is well is what compels me." – "Anchor"
"And so the ineffable unapproachable God who invented space and the human heart invaded space to reach the depths of human hearts." – "Satellite Kite"
"It baffles me, that the maker of majesty, would become a man and die on a cross to save a lost humanity." – "Wonderful"
"Bound to sin or bound to obey, either way were both slaves: one kills, one saves." – "Surrender"
"On what basis should we escape judgement and condemnation? If we get graded on a curve who is worthy of God's favor?" – "Surrender"
"If it pleases my Lord, and only by Your grace, use my life till it's poured out for Your sake. Until then I'll remain where You have me, with joy when I feel unhappy. And a peace that surpasses all my understanding, my life is in the hands of Your love everlasting." – "Beautiful Eulogy"
As far as the other half of the album goes, musically, Satellite Kite etches its mark in all sorts of styles. Courtland Urbano does a great job creating a specific atmosphere for each track: ethereal, outer spacey, club mix, watery, one sounds like someone flipping through a deck of cards really fast. The range of effects used throughout is what makes it really interesting, in comparison to a lot of hip hop nowadays because you can tell when one track ends and another begins. There's a lot of variety, but also a lot of fluidity at the same time, and I think that's what really sets it apart. Collaborations with Josh Garrels, Lee Green, Propaganda, and Catalina Bellizzi contribute to the uniqueness of this collection of songs. What I really like most about Satellite Kite is that the mixing has more to do with organic sounds than it does mechanical sounds. There are elements of rain falling, sticks rubbing together, clapping, and other examples of synthesized, man-made sounds. My favorite aspect of all is in the last track, titled after the group, "Beautiful Eulogy". I watched the Portland studio recording of it on YouTube and Urbano is plucking the strings inside the face of the piano in the video. There's so much creativity in this release.
Overall: Satellite Kite is such a unique grouping of talent and an incredible piece of expression. If you're a fan of beats, poetry, spoken word, or anything related to hip hop, this is definitely something to check out. There's nothing in it that I wouldn't consider a reason for recommendation to those who enjoy exploring new genres. Beautiful Eulogy undoubtedly gets a two thumbs up from me, and will probably be something I consistently and constantly listen to for a while. Plus, that beat for "Surrender" is sick. It's available for free download on Humble Beast Records.
RIYL: Braille, Odd Thomas, Courtland Urbano, Propaganda, hip hop, beat mixing.