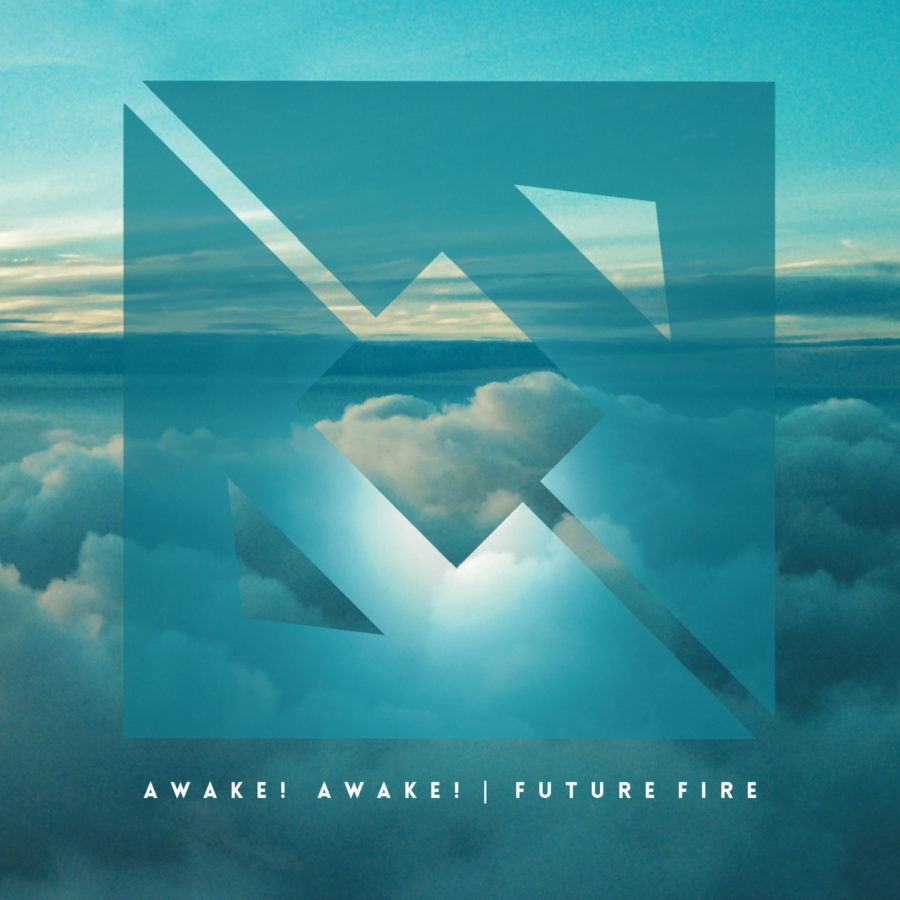 Artist: Awake! Awake!
Album: Future Fire
Label: None
Release Date: 7/27/13
Reviewer: Cimarron Hatch
Buy The Album: iTunes / Bandcamp
Tracklisting
Heart on Fire
Restless
Taken
A Sweet Economy
Tomorrows
Clever Spies
Equations
We Were Home
Awake! Awake! is a four-piece band from Murfreesboro, TN. The band is comprised of David Johnson with lead vocals, Andrew Goodwin with guitar and vocals, Taylor Powell with drums and vocals, and Chad Turner with bass and vocals. They describe their sound as new wave/indie rock, but you really have to listen to them to understand what it's like. Future Fires is their third album and it continues right where Bittersweet Horizon left off.
The first track on the album is "Heart on Fire." It's basically a 3 minute interlude with melodic vocals and chanting, and it is sure to get stuck in your head for a long time. "Restless" is based on Psalm 46:10, with lyrics focusing on waiting to see what happens and not being anxious about it. I really like the falsetto vocals in the pre-chorus; they build up to the chorus nicely. Next, "Taken" is about the need to be brave and speak your mind about what you believe in. It starts out soft and thoughtful, but then explodes into the hard-hitting chorus. "A Sweet Economy" and "Tomorrows" have similar themes of not taking life for granted and keeping the belief that life will be good.
"Clever Spies" starts out very slow, and the way each word of the first verse is sounded out is quite tedious. But eventually the song builds up into an anthem about shining a light in the world, especially through music. I like the lyrics: "Ignite the dark with sparks of all that's true" a lot. Next, "Equations," uses some long synth notes, and the chorus reminds me of The Temper Trap with its echoing falsetto vocals and electronic sounds. The final song, "We Were Home" is supposed to be a hidden track, and it's an outro with more chanted vocals like the interlude. The vocals in the beginning are extremely pitchy, but by the chorus they improve significantly.
Overall: This is a good album from Awake! Awake!. Three years after their last release they have managed to maintain their signature sound that fans are familiar with. And of course they are still innovating and creating new sounds at the same time. Something else noticeable about this band is their use of clever vocabulary in their lyrics. I don't usually expect to hear words like "precipice" or "splendid" in rock songs, and I think it's interesting that they use them. I've been a fan of this band for years, after discovering them here on Indie Vision Music, and I believe that they will have continued success from this album.