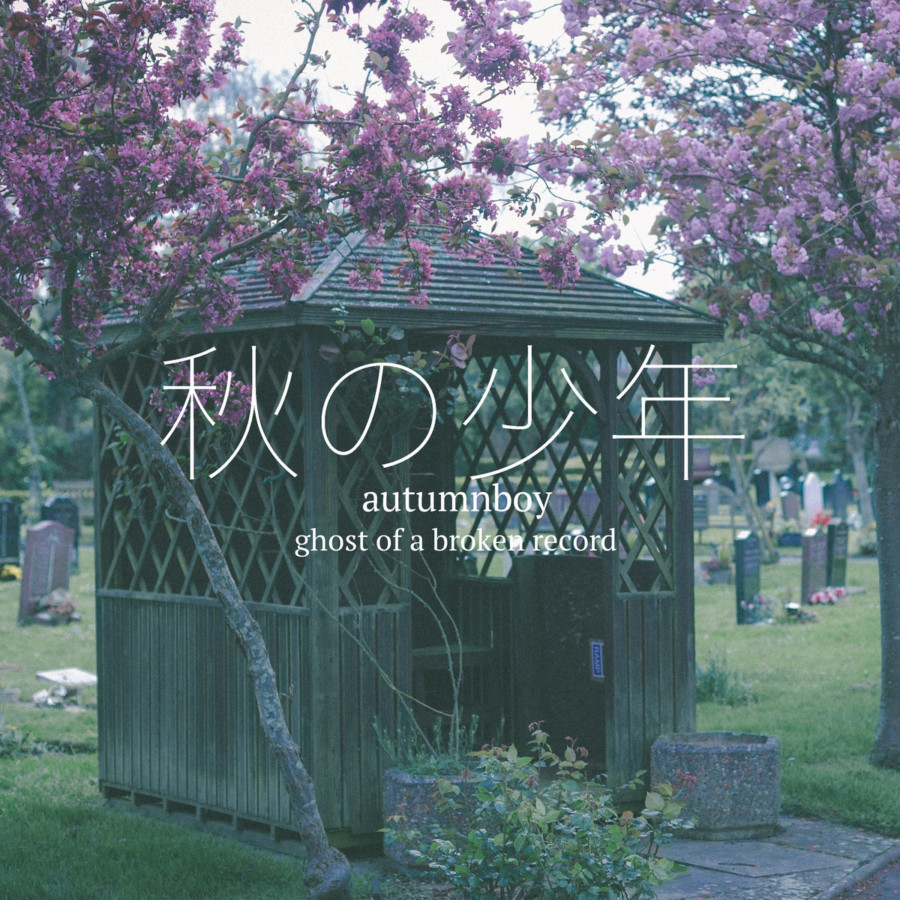 "I wanna be realistic, but I don't wanna be imperfect," a line from the provocatively-titled Kill Yourself, Become the Sky, serves as a good glimpse on what to expect from autumnboy's debut release, "ghost of a broken record". It's raw (both lyrically and in terms of production), mixing elements of melodic hardcore, spoken word, and electronic drum beats. The first comparison that comes to mind is the latest Being As An Ocean record.
Although autumnboy is a solo project, there are a slew of guest appearances to help flesh out the album: from the well-known Chris Bernstorf to lesser-known artists like Hands & Feet and recording assistance from Kept on Hold, there is certainly a community behind this release.
While the lyrics are fairly laconic and gnomic, there's an interesting level of music diversity. Vocals shuffle between singing, screaming, and spoken word. The title track is probably the most diverse on this end, opening with a mix of rapping and screaming. Musically, it's primarily guitar-based, again with the use of electronic beats. I'm typically not a huge fan of this, but the beats are not overdone and there are plenty of moments where they're entirely absent.
Thematically, the songs speak of struggles between faith, doubt, fear, pain, and self-hatred. Even in the midst of this, God is conveyed as the source of Truth and healing. This is best exemplified in the final track, Towers:
Break my towers down, I wanna see you in my weakness.
This is the type of album that thrives on its emotional context. Much like Hotel Books, Touché Amoré, and Pianos Become the Teeth, the mix of harsh vocals with laid-back instrumentation creates for an interesting atmosphere that ultimately allows the vocals to thrive.
It's surprising how little attention this release got. There's definitely mature songwriting at play here. While there does seem to be some small issues concerning cohesion at times, there's honestly not too much to critique. It's an enjoyable release that I definitely recommend you check out below: