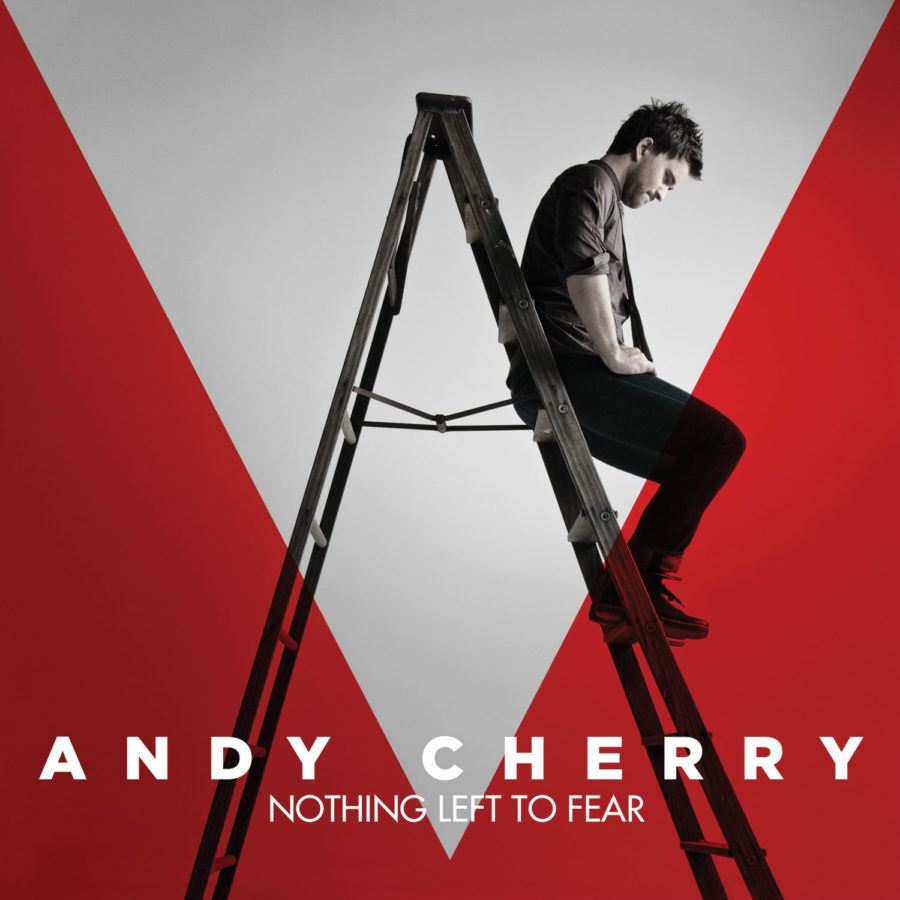 Artist: Andy Cherry
Title: Nothing Left To Fear
Label: Essential Records
Release Date: 3/6/12
Reviewer: Jonathan Andre
Tracklisting:
City of Light
Nothing to Fear
To Follow You
Nothing But the Blood
Running to Our Saviour
Our God's Alive
He Has Done It All
Beautiful Morning
Divine Embrace
We'll Sing Forever
Andy Cherry is the latest signing to Essential Records, the label home of Leeland, Jars of Clay, RED and Third Day. Another debut artist amongst others like Moriah Peters and Lindsay McCaul, Andy has shown a sense of lyrical maturity through these 10 songs, most of them co-writes with veteran songwriter Jason Ingram. As I listened to his album, his vocals sounding like Bear Rineheart from needtobreathe and Aaron Morgan from Seabird; I was able to appreciate his own personal faith journey and as he explains it in his bio, '…I've witnessed people…shy away from asking hard questions…[this] fear, keep them from a closer relationship with God…I hope to help people work around that…and find the love He intends for each us…' Reflecting on the lyrical richness of each song, I am sure that regardless of his future, he will know his identity in Christ. Nothing Left To Fear seeks to help the listener who is unsure of their identity, so that they can understand where the Lord is leading them both now and in the years to come.
'Our God's Alive' is the first single from the album, and with its bluegrass feel, complete with hand clapping and stomping sounds, Andy sings out '…rise with a shout, cry out, our God's alive, rise holy fire, burn bright…' This is a song about the God who was, is and always will be, knowing that he is alive among us, stirring and moving in His people. As Andy describes the process he had to make to decide the first single, '…I wanted to come out of the gate proclaiming the good news of Jesus Christ and his resurrection. If I only have one shot I want to use it for the gospel…' we realise his full intentions with the album, proclaiming with all he is to the God who is alive. This song doesn't take a detour when it comes to the message it wants to deliver. With lyrics like '…He alone can save us, He will not forsake us, He remains forever our Saviour…'; this is a message that is not compromised. Congratulations Andy for creating such a bold statement with this song.
The rest of the album takes the lyrical slant of the first single and with various musical arrangements, creates the central theme of understanding who He is, and who we are in comparison. 'Nothing But the Blood' is the hymn redone. With the beating drums and guitars, together with the traditional verses '…what can wash away my sin, nothing but the blood of Jesus…' as well as the added refrain of '…cos the blood of Jesus is enough for me, oh the blood of Jesus is enough…' this is the song that we know and love, asserting that only Jesus' death and resurrection is needed for us to come to Him. 'Nothing to Fear' comforts us that God is with us, holding us and never letting go. With the introduction of strings and a steady drum kick, together with the lyrics '…there is nothing to fear, you are with me, nothing to fear, you are holding me…' I am filled with assurance, that even when things of this world aren't going the way I plan it, I have nothing to fear. We are not alone in this world, and though our family and friends may not be with us, God is always with us, loving us despite of our circumstances.
Both 'To Follow You' and 'Divine Embrace' are some of my favourites from the album. 'To Follow You' is the question that Jesus asked His disciples, and He's asking this question to all of us even today. With a radio-friendly music arrangement in driving guitars, drums and percussion, the message is powerful, as Andy declares that '…freely I will take my cross and find in You all I have lost, to follow You…' This song is just as confrontational, as we search deep within ourselves, and see what is holding us back from fully following the Lord of our lives. This is a reminder to each of us, that in order to stand for Christ, we must allow God into the deepest of our fears and secrets, knowing that He doesn't judge or condemn. With a soft guitar, synths and a dynamic drum beat, Andy proclaims in 'Divine Embrace' that it is God that he is longing for, that He is '…perfect in power, love, and truth…' A simple song about yearning for God's presence, this is something that everyone wants, once we understand the enormity of Jesus' actions on the cross. A relationship between two friends grows by spending time together; and through seeking after His presence, our relationship with God will continue to grow, as we worship the King for what He has done.
'City of Light' first appeared on the Wow New and Next 2011 CD, and shows off Andy's lyrical depth and his musical proficiency. Sounding similar to Elias Dummer of 'The City Harmonic', Andy gives us insight to his thoughts on the song, '…this song is a prayer for revival and an awakening in our hearts that manifests itself in our lives. It's cry to our Father to make us a light to the world…' The keyboard underneath his emotive vocals in the initial verses creates a anthemic feel, and carries on through the album as we discover Andy's passion as he states to the Lord to '…make us a city of light…that the world may see that You are reigning…' A song that is destined to be a radio single, this is challenging in the same realm as Kari Jobe's 'We Are' or Casting Crowns' 'City on a Hill'. 'He Has Done It All' is redeeming, freeing the listener who feels like they need to prove themselves, either to God or someone else, that they are good enough for salvation and freedom. With an electric guitar riff and powerful drums, Andy sings out '…my fear tells me I will always be trying to be redeemed, but love tells me "stop striving"…' and we understand that we don't have to do anything for us to be accepted into the kingdom of God. He paid our debt on the cross, and we are forgiven. Once we accept this, we can live a life without proving and striving, resting in the love of our Father.
Finally, 'We'll Sing Forever' depicts an acoustic setting that crescendos into one with dynamic electric guitar melodies, vocal distortion and electronic synth keyboards. We are brought into a worship experience that shows that Christ is our victory. As I reflect on the lyrics '…nothing is impossible…' I am caught up in adoration and marvel to a God who is worthy of my praise and honour. What a fitting track to end Nothing Left to Fear.
Overall: Andy has created 10 tracks that travel into the heart of the listener, and his passion is evident. As he brings issues to the foreground of striving and surrendering, Nothing Left to Fear is asserting itself as being not just another album, but forging its own identity, lyrically and musically. This is an album for those who want to journey deeper into the presence of the Lord. If you're a fan of Aaron Shust, Seabird or The Afters, look no further than Nothing Left To Fear.
RIYL: Aaron Shust, Seabird, The Afters, Jars of Clay
Buy the Album: iTunes/Amazon mp3