In honor of Indie Vision Music's 22nd anniversary I've put together a list of our readers' favorite releases of 2022 so far. If you're not a member of the IVM Facebook Group you might not know that I create a new poll every month to find out what new music our readers have been listening to. Since we are now halfway through 2022 I took the time to compile all of those polls into one massive list of your favorite albums and EPs this year. So you without further ado here's yours top 30:
28. [TIE] A Moment in Pompeii – Longing for Substance EP
28. [TIE] Lovkn – Home Called Heaven
28. [TIE] Sandra McCracken – Light In The Canyon
23. [TIE] Craig's Brother – Craig's Brother EP
22. [TIE] for KING & COUNTRY – What Are We Waiting For?
23. [TIE] Half-Handed Cloud – Flutterama
23. [TIE] The Jonah Project – Dusk EP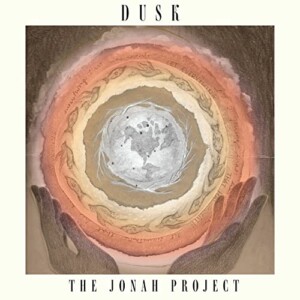 23. [TIE] Islander – It's Not Easy Being Human
23. [TIE] The New Respects – Don't Panic EP
20. [TIE] Chaotic Resemblance – Nazarites
20. [TIE] Colorvault – Faint
20. [TIE] Honor & Glory – Honor & Glory
18. [TIE] Manafest – I Run With Wolves
18. [TIE] Wild Earth – Weary Hymns Along The Way
13. [TIE] Brotality – The Woods Will End You
13. [TIE] The Rumjacks x Flatfoot 56 – Split EP
13. [TIE] Gold, Frankincense, & Myrrh – Framing My Perception EP
13. [TIE] Judah & The Lion – Revival
13. [TIE] Seventh Day Slumber – Death By Admiration
11. [TIE] Nate Parrish – Soul Surgery
11. [TIE] orphantwin – Future Classic EP
9. Valleyheart – Heal My Head
8. Memphis May Fire – Remade In Misery
6. [TIE] Ronnie Martin – From the Womb of the Morning, The Dew of Your Youth Will Be Yours
4. [TIE] Emery – Rub Some Dirt on It
4. [TIE] Light The Way – Long Story Short
2. Homeplate – Welcome to Breitenstein EP
2. John Van Deusen – (I Am) Origami Pt. 4 – Marathon Daze
1. Wolves At The Gate – Eulogies
Well there you have it. Did your favorite album or EP make the list?