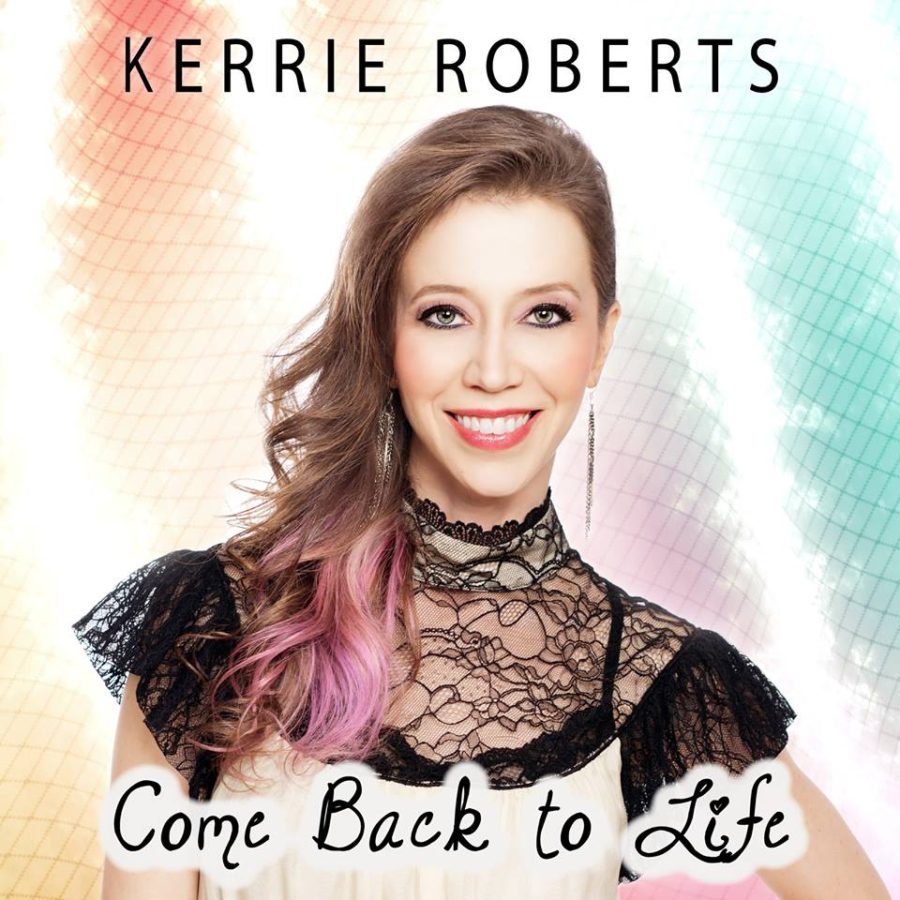 Artist: Kerrie Roberts
Title: Come Back to Life EP
Label: Hootey 2 Music
Release Date: 4/25/14
Reviewer: Jonathan Andre
Tracklisting:
Come Back to Life (Main Mix)
Come Back to Life (Main Mix Singalong)
Come Back to Life (Main Mix Instrumental)
Come Back to Life (Soft Mix)
Come Back to Life (Soft Mix Singalong)
Come Back to Life (Soft Mix Instrumental)
Kerrie Roberts has been one of my favourite female artists of all time. Along with Meredith Andrews, Francesca Battistelli, Natalie Grant and Britt Nicole (to round up my 5 favourite female artists ever), Kerrie has continued to deliver song after song full of powerful vocals and emotional performances of both an upbeat and reflective nature. From 'No Matter What', 'Rescue Me', 'Beautiful to Me' and 'In Your Sight', to 'Finally Home' and 'What Are You Afraid Of?'; Kerrie continues to show the listeners of her music (myself included) why she's one of this decade's most underrated artists. Releasing her first Christmas EP last year independently, Kerrie marks 2014 with 3 new music videos ('Come Back to Life', 'What Are You Afraid Of?' and 'Time For the Show'), one new song, an EP, and a new album later on during the year. While it appears that Kerrie won't be back on a label anytime soon, it hasn't stopped her from continuing to share her heart and encourage listeners of her music around the world with heartfelt melodies of hope. Releasing the Come Back to Life EP last Tuesday (an EP of six tracks- six versions of the song), Kerrie invites us into her heart for what she wants the song to accomplish and that it '…is a calling out to everyone going through the trials of everyday life and also to those dealing with depression, living in a dark place or even battling with thoughts of suicide. The plea is for a realization, that the same power that raised Jesus from the dead, is still available to us. We can all come back to life!…' A song that's become one of my favourites in 2014 so far, Kerrie's new music in 2014 should be a joy to listen to, regardless of anyone's musical direction or preference.
With the EP just being the song 'Come Back to Life' recorded in 6 different ways, the song has become one of my favourites of 2014 so far. Debuting the melody in a music video that released in March 2014, Kerrie invites us to hear one of her most upbeat songs she's written in recent memory. A song that gives us comfort and hope in the poignant words of how '…you don't have to stay in the same old place, throwing it all away, don't hold to the pain, to the hurt, to the shame, it keeps coming back like a boomerang…', we are called through the heartfelt of looping percussion and emotive vocals by Kerrie that sometimes all we can do to turn our lives around is just come to the foot of the cross, and trust that God has our lives under control. With powerful electric guitars and Kerrie singing as confidently as ever (in fact, I reckon 'Come Back to Life' is one of my favourite Kerrie Roberts songs ever!); this is one of my favourite songs on the year, and hopefully one of the standout songs on her forthcoming album releasing this year sometime. Kerrie also delivers an acoustic 'Soft Mix' version of the melody, this time having acoustic guitars and light percussion in the place of the electric guitar presence that was there during the original mix. While this version of the melody is much more subdued, the message is never lost, as Kerrie continues to let her vocals, in both versions, show us that she is one of the most underrated vocalists, in both the indie and CCM industries currently. As we emotively understand through the acoustic guitar that '…there's grace that's stronger, holds on longer, deeper than your wounds, so open up your eyes, the sun is going to rise, you're coming back to life…'; Kerrie invites us into the most intimate of spaces to engage with Christ where we are. God gives us life, and hopefully this song will be a great catalyst for it, and the change that comes when life is breathed back into our lungs by the hope and encouragement given by God through our friends, family, or even God Himself. As Kerrie also unveils 4 alternative versions of the melody (the instrumental and sing-a-long renditions of both the main and acoustic mix), 'Come Back to Life' continues to become a powerful melody in both my life and hopefully in the lives of whomever listens, and will almost certainly be a Kerrie Roberts classic in years to come!
Overall: Kerrie Roberts is fast becoming my favourite new artist to release albums from 2010 onwards, alongside others like for King and Country, Love and the Outcome and Dara Maclean. Even though she now releases albums independently (like many artists who have gone from label-backed to independent, from Abandon, Above the Golden State and Audrey Assad, to Carman and Jessa Anderson); Kerrie's passion in singing style and enthusiastic presence is still as strong as ever. And while Come Back to Life EP is only one track recorded in 6 ways, it is a certain purchase (or at least stream on Spotify) if you love her previous albums, of if you are fans of similar artists, like Britt Nicole, Brandon Heath or Jonny Diaz. Kerrie's ability as a ballad singer, alongside that of a great singer songwriter, is highlighted, not just in this EP, but throughout her career. Despite this EP being one song, it is a nice precursor to the music she has at the end of the year. Well done Kerrie for such a powerful song, and one of my favourites since 'Saviour to Me (Sing Glory)'!
RIYL: Francesca Battistelli, Moriah Peters, Natalie Grant, Rebecca St. James
Buy the Album: iTunes/Amazon mp3