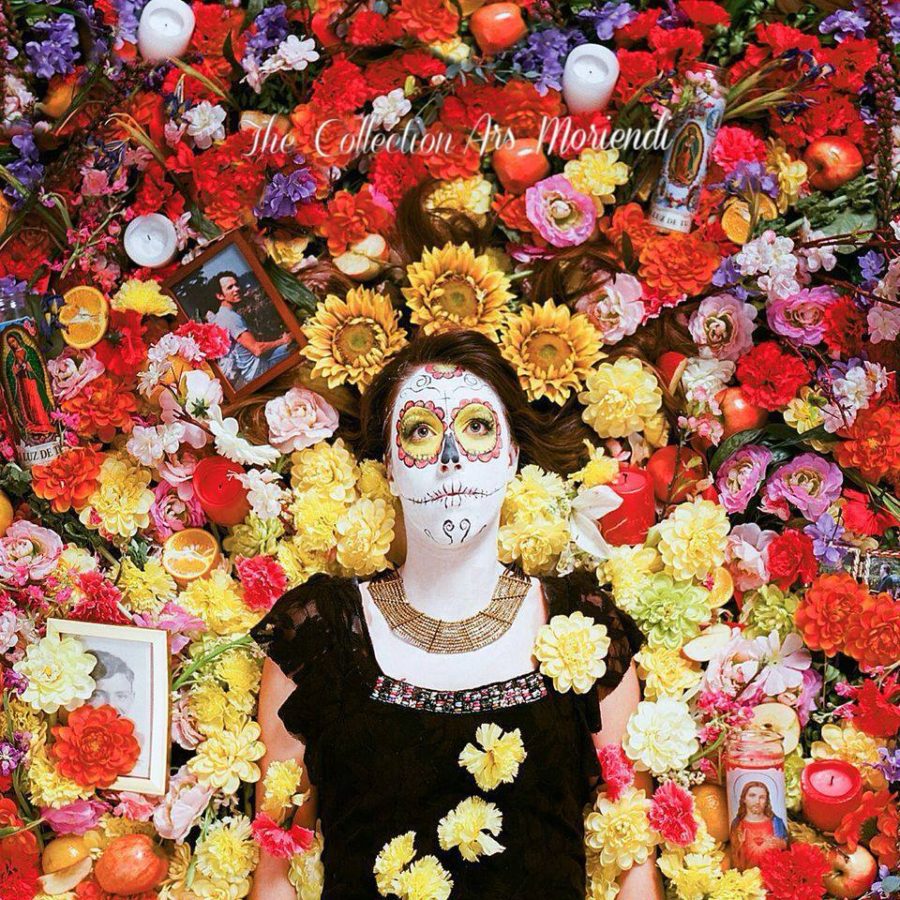 Artist: The Collection
Title: Ars Moriendi
Label: None
Release Date: 07/15/14
Reviewer: Josh Hamm
Tracklisting:
From Dust
Scala Naturae
The Borrowers
The Gown of Green
The Younger One
Garden
The Middle One
The Doubtful One
Art Of Dying
Broken Tether
Capernaum
Some Days I Don't Want to Sing (O' Death Where Is Thy Sting?)
To Dust
"Man, 'ere he is aware,
Hath put together a solemnity
And dressed his hearse, while he has breath
As yet to spare:
Yet Lord, instruct us to die,
That all these dyings may be life in death."
— George Herbert, from "Mortification"
How do we come to terms with death? Not only ourselves, but in our interactions with others. How do you comfort those confronted with searing loss? Empty platitudes and shuffling silence is all we often can do. For religious believers, words meant for comfort can cut instead of calm; theological knowledge of death does not make it any easier to deal with when confronted with it face to face. For some, it often leads to questioning and probing that faith, trying to eke out meaning and purpose at a time when none is to found. Ars Moriendi (Latin: The Art of Dying) is a miasma of thoughts, questions, and reflections from The Collection, not only on death, but on faith, doubt, and how to reconcile them.
While not tied to a particular plot, it follows a narrative of internal monologue, evidenced in a steady progression of thematic pondering which ranges from questing for answers to a final acceptance that perhaps answers aren't necessary to come to terms with life, death, and faith.
David Wimbish's voice transmits passion at every moment and his inflection gives the already introspective lyrics a twist that forces you to pay attention not only to the words themselves, but to the manner in which he speaks them. His inflection, at times creating slant rhymes where none existed on before, or breaking with such force it seems like the last words he will ever utter, simultaneously infuses a sense of urgency and calmness, lending a layer of paradox to the album which only serves to make it even more fun to unpack.
From the subtle didgeridoo in "The Borrowers" to the rushing elation of the trumpet in "Gown of Green," and the luxurious vocal mix and meditative reflections on life and death on the latter songs of the album, Ars Moriendi doesn't have to clamour for your attention, it's simply an invitation to bear witness to the thoughts and lives of a group of people who happen to make music together. More than previous albums from The Collection, Ars Moriendi blends majestic arrangements and a more instruments than animals in a zoo alongside a rough, rock sensibility. As a result, the grand moments never feel like a posturing veneer; it's a down to earth, mud splattered sound that refuses to make the distinction between a "refined" sound and a "gritty" one.
Yet it is a difficult album to listen through because it consistently shifts tone. The first half, easing in with the light, orchestral amuse-bouche "From Dust," leads into the strongest song on the album, "Scalae Naturae," which explodes into a raucous passion which doesn't let up for the next couple songs, before dipping into softer territory into the tender lament of "The Younger One," and the album continues to alternate unexpectedly. It's difficult because each of their songs has its own comparable tonal shifts, either rising to a crescendo or receding before I'd expect. It's a delight to be kept on my toes and forced to pay attention, but it does create a certain dissonance that discourages playing through the album from beginning to end. This is far from a detractor, because it refuses to be consumed lightly when it deserves to be given the weight it requires to unpack.
Overall: Ars Moriendi doesn't seek to transcend death, or answer its own questions. It's an album which revels in the seeking, from joyful declarations of independence to mournful outbursts of anger and tears. Lyrically poignant to the point where you may be tempted to spend time reading the lyrics on their own, The Collection's diverse array of instruments and arrangements work with the words to create an aural experience which begs to be heard again and again.
RIYL:  The Soil & The Sun, Seryn, Arcade Fire, Sufjan Stevens, Anathallo