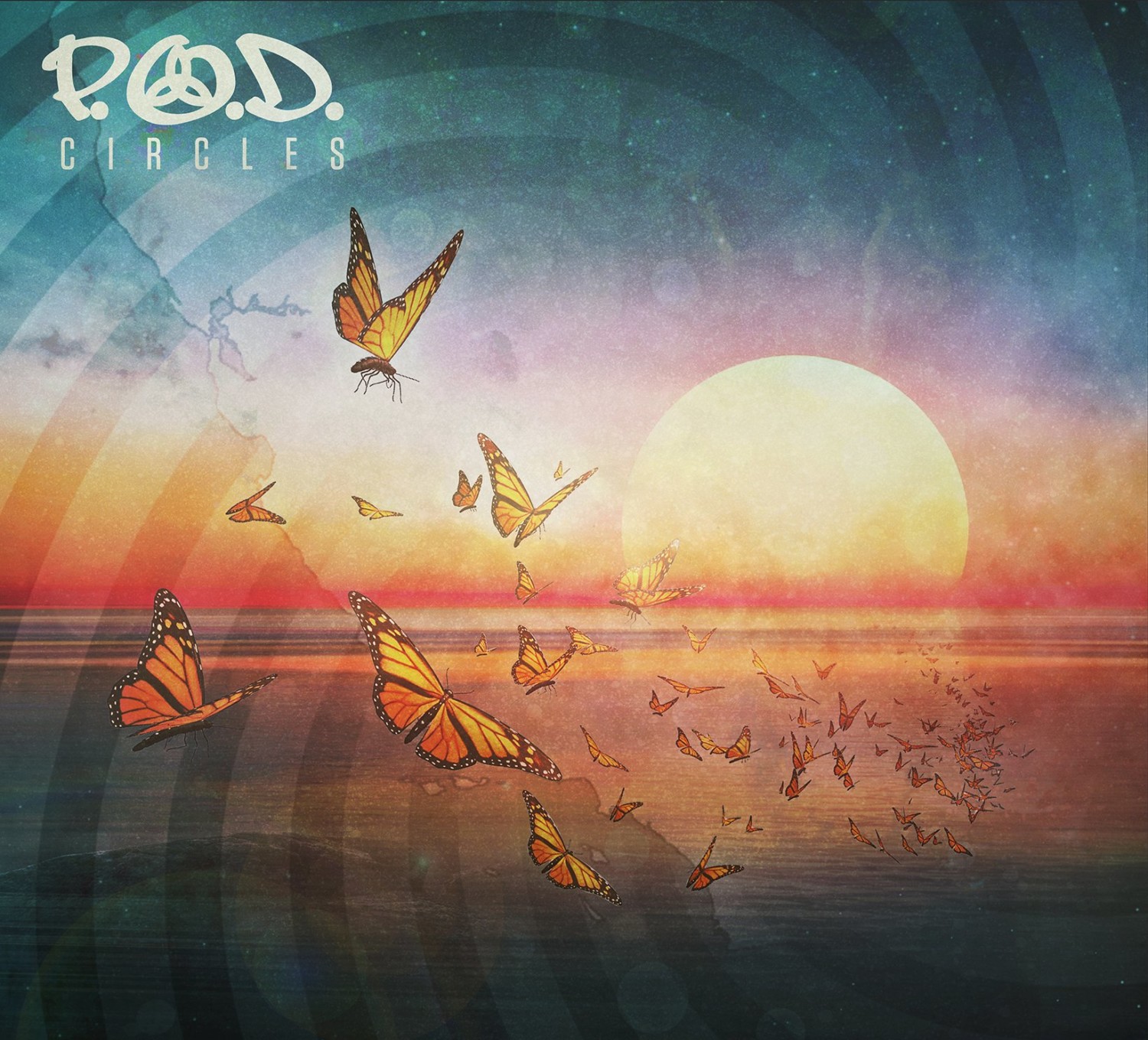 P.O.D. has long been a favorite of mine, and likely the first Christian band I ever listened to. Their successes have made them a staple among hard rock fans in both Christian and secular markets, and despite a less popular album here or there, or even less interest in the hard rock genre in general, the band's fanbase have continued to remain loyal to the band, a fact easily evidenced by the band's live shows and the online response to all the latest news, especially where new music is concerned.
It's been three years since the release of the concept album, "The Awakening", the band's previous offering, which was met with an exceptionally positive response among both fans and critics alike. Not only did that album seamlessly tell a great story, but the music that was used to do so, was arguably some of the band's finer work since their inception. Following an album that's been as well received is always a challenge, regardless of the band or artist who's released it. So when the single, "Soundboy Killa" was released in August of 2017, it was pretty exciting, not just because it was a great song, but because it raised the hopes and expectations of fans who were eagerly anticipating something new from the guys. Little did we know, we wouldn't hear much else from them until a little over a year later, when their newest album (and their first on Mascot Records) "Circles" was announced in August of this year. So how does "Circles" fare with what we've come to expect from P.O.D.?
The album kicks off with the first single released for it, "Rockin' With the Best". The song starts with a fuzzed out bass line coupled with lyrics spat out by Sonny that are straight up rapped with a well-executed intensity that'll get old school fans and new ones hyped. Sonny maintains a great flow on the mic that would easily compare to the band's earlier years. Unfortunately however, when the chorus drops, so does the hype. The song is musically and vocally strong, but here's a perfect example of how lyrics can sometimes make all the difference. The lyrics in the chorus are as cheesy now as when they initially appeared in the mid-90's. They certainly hurt the…listenability(?) of this one.
"Circles", the album's title track, is the first on the album with much in the way of lyrical depth to it, attacking the subject of opioid addiction. I love that the band is willing to tackle this subject, but the music is tame to the point where the song can easily get lost in the background of just about anything else you have going on at the moment. Unless you're sitting down to listen with intent, it's likely you're going to find yourself mentally drifting off here.
"On the Radio" sounds like a track that could easily be a b-side from "Satellite" or "Testify". Infectiously rapped lyrics coupled with some well composed hard rock. When you first heard "Soundboy Killa" a little over a year ago, tracks like this may have been more what you'd expect to find on this album.
"Fly Away" takes it's cues from the hymn of the same name. The reggae style backs a song written about an eager anticipation of escaping this world and letting loose of our anxieties, worries, and finding that peace we all seek and where love truly reigns. Good tune, definitely one of the most solid laid back tracks found on "Circles".
"Listening for the Silence" is not only my favorite track off the album, but just saw the release of a music video as well. This, in my opinion, is the most typical of the P.O.D. sound I've come to love the band for. The message is, at minimum, equally as good as the music. Lyrically, it tackles stress, depression, anxiety, and other mental issues that are seemingly on the increase as the days go on. Loving the chord progression in the choruses.
The further and further you get through this album, the more varied styles of music you come across. In some instances, this is good and, in some instances, not so much. The band has always been good at branching out in new directions, but this album seems to have a number of exceptions to this, kind of like this next one.
Bass drops introduce us to "Dreaming". Hard rock laced choruses lamenting of the state of the world today aren't really catchy or memorable enough to salvage this track as the song barely seems able to keep it's head above the waters of mediocrity. Much like "Circles", you could easily miss this track entirely if you're not listening intentionally.
"Soundboy Killa", the track we were treated to just over a year ago, sees little in the way of changes from the first time we heard it, but it doesn't change the fact that it sits as one of the album's strongest tracks and one old school P.O.D. fans are sure to love. This track is on point from start to finish; sick hard rock riffs coupled with the energetic, skillfully written vocals by Sandoval that few can match.
If I'm going to be perfectly honest here, this is unfortunately, my least favorite P.O.D. album to date, even falling shy of "When Serpents and Angels Dance". While there are a few stand out moments and a few songs that will no doubt be certain to please, these are exceptions on "Circles" rather than the rule. In general, the band seems to have dialed things back a notch on the aggressive, hard hitting style they do so well for a fair portion of the album, and while they are certainly more than capable of writing great sounding laid back tunes, most of these just miss the mark. Looking at what these guys are capable of, this album may leave you a bit disappointed, but then again, it just might be that it could just take a little time to grow on you.
Strong tracks: Fly Away, Listening For the Silence, Soundboy Killa
Weak tracks: Rockin' With the Best, Circles, Dreaming